The latest Road Trips release is here + 40th anniversary of Workingman's Dead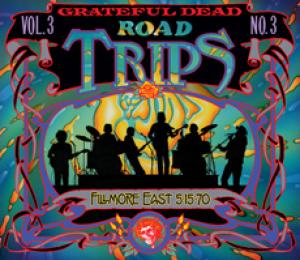 Road Trips Vol. 3, No. 3 commemorates that magical and transformative spring of 1970 with one of the best-loved aural documents of that era: The Dead's early and late shows at the Fillmore East on May 15, 1970, presented nearly in their entirety over this, the first-ever 3-CD set in the Road Trips series plus the accompanying bonus disc. Sure to become another treasured favorite, Vol.3 No. 3 takes us from an intimate folk'n'blues acoustic set that taps into the dawn of Workingman's Dead (now celebrating its 40th anniversary) to a truly epic electric set, and showcases four tracks that have never appeared on an official Grateful Dead release!
As on all Road Trips, it's mastered to HDCD spec.