Laura Reed & Deep Pocket: A New World Sound
Laura Reed began her life journey half a world away in Johannesburg and Natal, South Africa, steeped in the rhythms of those cities. But it was her experiences in Central America and the Deep South of the US that fleshed out her musical senses. To her repertoire, she collected blues, jazz, soul, heart-rending rock and roll, and R&B influences.
Ending up in the mountains of North Carolina, Reed began crafting these musical bits into songs and sought out others to help her deliver what her mind and voice had to say. In 2006, she formed the band Laura Reed & Deep Pocket with bassist Ben Didelot, drummer Jimbonk Buchanon, and keys player Ryan Burns. As Reed further developed her sound, she brought harmony vocalist Debrissa McKinney on board.
Reed's debut album, soul: music, recorded at Echo Mountain Studios in Asheville, made a refreshing appearance last October on the music scene. It is a ten song album, backed up by the trombone and sax of the Asheville Horns, two percussionists, and a male backup singer adding tasty deep-well bass to the sound.
The CD is a fine vehicle to showcase Reed's characteristic voice but also her songwriting talent. Though the album has a couple of relationship tunes on it, most of the songs deal with more than the love between two people. Many of the songs deal with deeper connections between people, groups, and the land itself.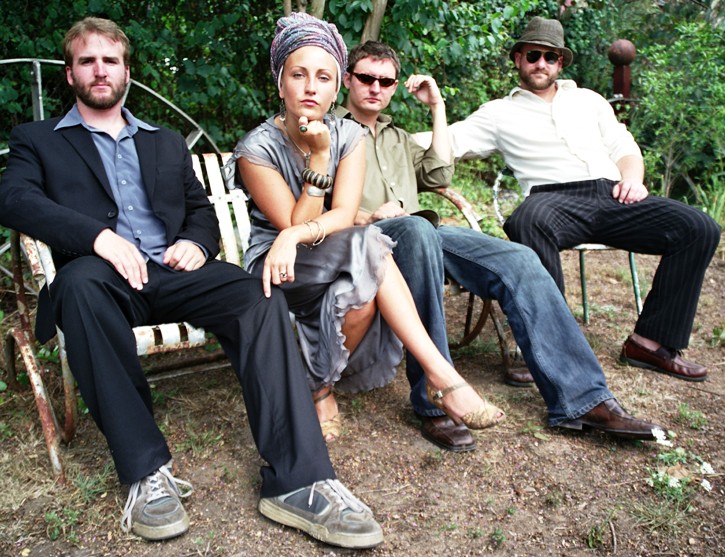 The first cut off the CD, "Well," begins the musical journey that takes listeners, as the song says, "Deep, Deep, Deep, Deep like a well." But the words don't get in the way of the music. Much like reggae, the whole musical smörgåsbord that Reed presents draws the listener in to enjoying the good vibe. Only later, do you find yourself humming the tune or repeating the words.
On the song, "Forces at Play," Reed takes a chance by positioning her soulful voice against a trombone and sax that are almost on the same register. At times, you can't distinguish one from the other until you hear the words come. This is all mixed in with Reed's mildly distorted guitar and the bass and drums. The result is a synthesis of soul and rock, mixed into a new sound.
But then in "What's Going On," she produces swamp funk with deep bass backup vocals, reminiscent of the Sopranos' theme and even some of Sly and the Family Stone. Sprinkled among these musical lines are the guest percussionists who add a rich world flavor to the funk.
That swamp funk appears again in "Rise Up," but you are also treated to an Afro-Cuban feel because of Jimbonk Buchanon's drums and Ryan Burns' pulsing organ (a 1936 model-A Hammond he's named Mama Lou). When horns are added, the whole piece rises to an energetic whole, but then, almost abruptly, the song becomes stripped down to a simple guitar, minimalist drums, and some hand percussion. It is a fine piece of music, with a message to rise above the consumer-ridden world ("Turn away from Babylon, and it's concrete fungus") and "walk the path to Zion," attempting to understand other people's lives ("There's many shoes of your fellow man/In front of you to try on now."). This lovely cut is marred by some slurring of the word "push."
Then, Reed shows yet another vocal styling in "Don't Go," a song of a woman begging her man to stay after she has done him wrong. Reed's emotion comes through in a Janice Joplin's bluesy delivery in the beginning, then slips into some early Aretha Franklin, but the vocals that close out the tune are pure Reed. There is also some tasty organ here like some older R&B.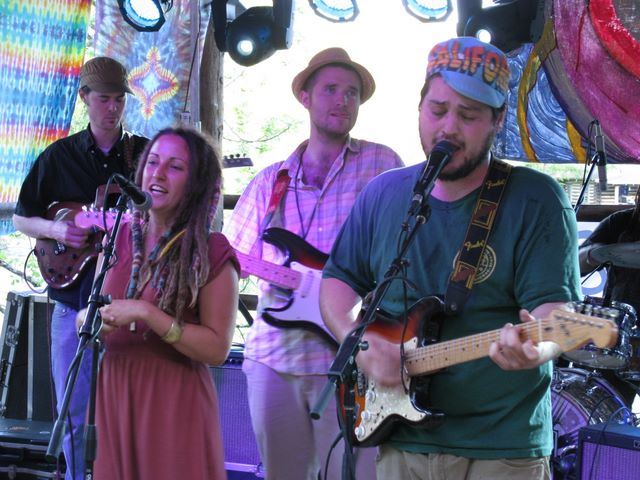 There is much more here that moves through many themes and many musical styles. Her "One World" is a percussion-driven song with beautiful vocals by Reed and backup harmonies and Reed's naked guitar. It is an anthem for unity, respect, and feeding the world physically and spiritually. "Omm Lei Lei" is a song about searching for identity that has a haunting African chant embedded in it. "Praise You" is a multipurpose song of gratitude, and "Tomorrow" tells of the yearning we all have for living a life of love, with a capital L. The album ends with "Chains of Temptation," a song about the struggle to remain faithful to loving the world. As Reed sings, "Got to make it back to Zion," it's a reminder to us all to remember our own commitments to the earth and the people in it.
Soul: music is a refreshingly new sound that is capturing fans every where. Currently touring the US, Laura Reed & Deep Pocket are working with HeadCount, a nonprofit organization whose goal is to register as many young voters as possible so that they can make their voices heard in Washington. Reed and her band mates will also be appearing later this summer at the Gathering of the Peacemakers in North Carolina, August 4-10. On the bill with them are reggae stylist Corey Harris, Dubconscious, the Afromotive, Ras Alan, and Chalwa.