Leftover Salmon Welcomes New Drummer Alwyn Robinson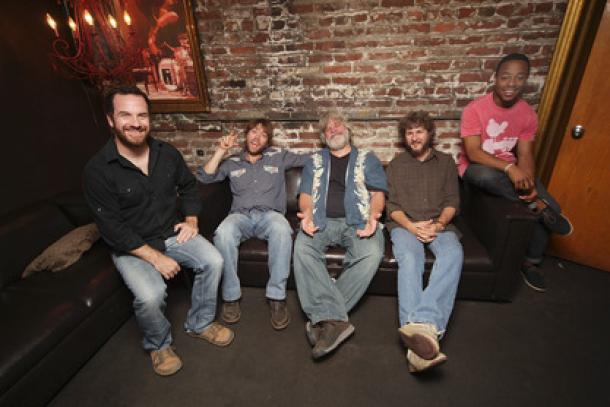 Jose' Martinez, our beloved drummer of the past 12+ years and dear friend, has decided to retire from the road and is currently living and performing in Seattle, WA. We wish Jose' all the best with his future.
With that, we are happy to welcome the young and talented drummer, Alwyn Robinson, into the Leftover Salmon family. Alwyn has been playing with the band for the past few months and the fit couldn't be better; it's time to make it official. "Alwyn not only fills Jose' Martinez's shoes but his incredible chops and ears are going to propel the next era of Salmon's growth." says Vince Herman, "Look out."
Born in 1989 and raised in Marshall, TX, Alwyn Robinson began performing music at the age of three under the guidance of his father and two older brothers. He studied classical percussion as well as marching percussion from his early years through college, and began playing drum set with local bands in Marshall around fourteen. While studying at Texas Tech University and CU Boulder, he performed in various musical ensembles and studied a broad range of musical styles, from classical percussion to steel drum music. Currently living in Colorado, he is teaching and performing with numerous ensembles, including playing with musicians/groups such as: Ron Miles, Organization, Megan Burtt, Ayo Awosika  and Ayo Awosika amongst others.
**Leftover Salmon Releases Their Fourth Single "Two Highways" through Breckenridge Brewery of Colorado.
Drew Emmitt says, "I got the idea for "Two Highways" going down the road in the tour bus on Salmon tour. It's my attempt to describe the two worlds of being on tour and being home with the family, two very different places that each have a very strong pull on my life and are both equally inspiring and challenging in their own ways."