Los Lobos at Boulder Theater | 3/9/12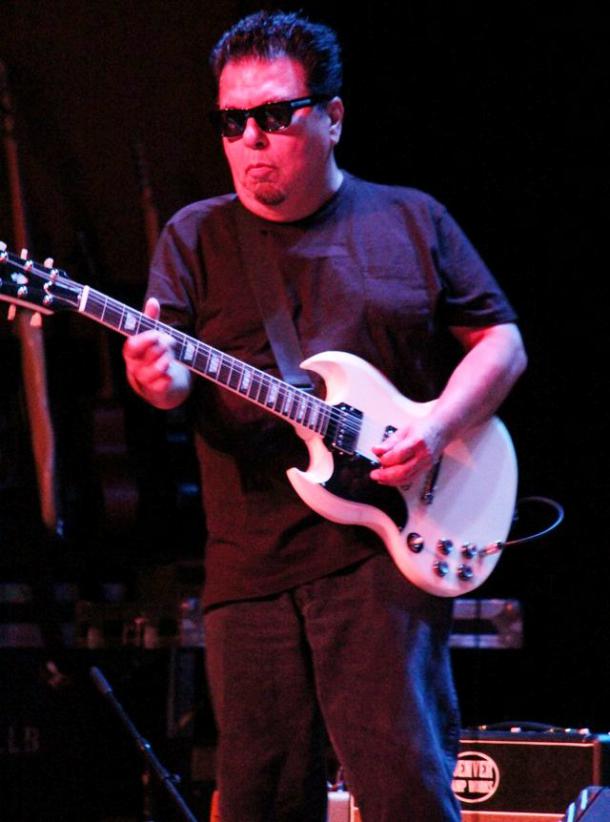 97.3 KBCO & Z2 Entertainment are proud to presents Los Lobos performing a rare acoustic performance at the Boulder Theater on Friday, March 9th, 2012.  Tickets go on sale Friday, November 11th at 10:00am for $25.00 general admission, $35.00 reserved & $45.00 Gold Circle.
"Los Lobos were gracious enough to provide a new version of "The Long Goodbye," the Hidalgo/Perez co-write that's the title song of their duo album, for David Bromberg's new CD, 'Use Me.' The band also produced the track & play all instruments on it except the dobro, played by David."
More than three decades have passed since Los Lobos released their debut album, "Just Another Band from East L.A." Since then they've repeatedly disproven that title—Los Lobos isn't "just another" anything, but rather a band that has consistently evolved artistically while never losing sight of their humble roots.
A rare example of longevity in a volatile music world that stresses style over substance, Los Lobos' lineup has remained uninterrupted since 1984, when saxophonist/keyboardist Steve Berlin joined original members Pérez, Hidalgo, Rosas and Lozano, each of whom had been there since the beginning in 1973.
"This is what happens when five guys create a magical sound, then stick together for 30 years to see how far it can take them," wrote Rolling Stone, and indeed, Los Lobos is a band that continually redefines itself and expands its scope with each passing year, while never losing sight of where they came from. Through sheer camaraderie and respect for one another's musicality, they've continued to explore who Los Lobos is and what they have to offer, without succumbing to the burnout that plagues so many other bands that stick it out for any considerable length of time. Their influence is vast, yet they remain humble, centered and dedicated to their craft. Each new recording they make moves Los Lobos into another new dimension while simultaneously sounding like no one else in the world but Los Lobos.
"There's this thing that still happens, this musical thing," says Pérez. "But if you took everything away, even the music, you'd still end up with four guys who were friends and hung out and grew up in the same neighborhood. And you can't take that friendship away from us."   "We're brothers and we all equally recognize that," says Rosas. "That's what keeps us going, knowing that we need to help each other and we need to get through this and we work well together. And we keep it real."
-
Los Lobos – a rare acoustic performance
Friday, March 9th, 2012
Doors:  7:00 pm | Show Time:  8:00 pm