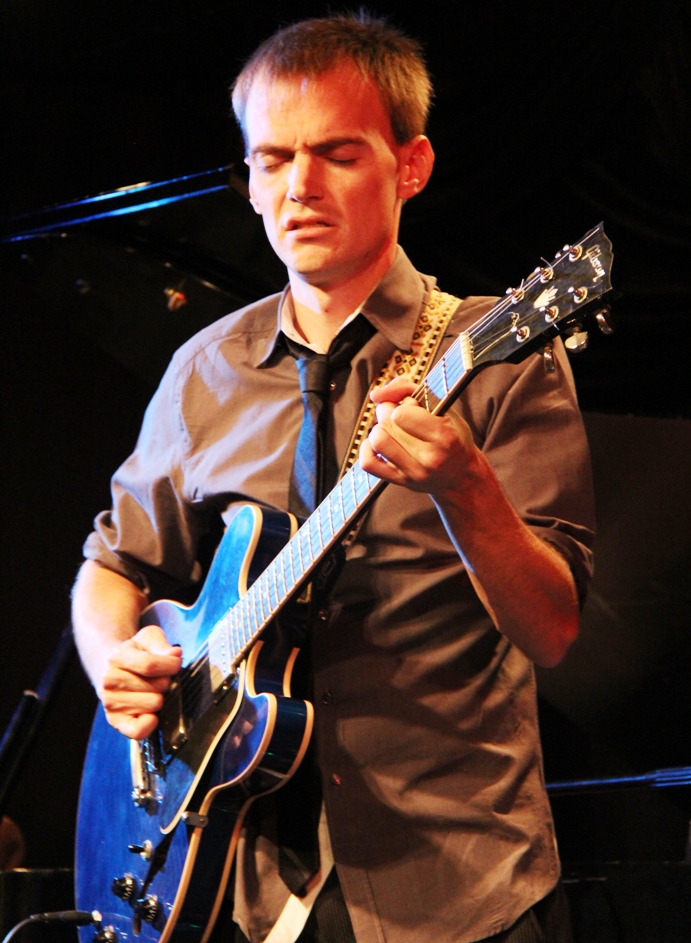 Alt-jazz guitar sensation Todd Clouser and his latest ensemble A Love Electric lit up the jazz room at Dazzle in Denver on Wednesday. Showcasing a blend of jazz and funk with an obvious rock and roll influence, Clouser and his four piece collective (consisting of Zack Lozier on trumpet, Chris Bates on bass, Greg Schutte on drums and special guest- Denver's own Jon Wirtz on piano) blended extreme technical prowess with impeccable improvisation for an intimate crowd at what Clouser himself referred to as one of his favorite jazz rooms in the country.
Although Clouser currently calls Baja, Mexico home, A Love Electric consider themselves a Minneapolis, Minnesota outfit. As the group rolled through intricate originals peppered with covers of songs by Nirvana, Jimi Hendrix and Thelonious Monk, they all oozed passion and experience. Clouser's deep emotion was evident throughout the two sets, as was as equally displayed in his playing as it was in his bodily mannerisms. He mimicked each guitar note with his mouth as if his passion for the work he does was just all too great to be merely vented through his guitar.
Though considered a jazz player, his love for an eclectic range of genres is apparent, and likely what sets him apart from his contemporaries and makes him tick. This tour, supporting his latest release A Love Electric meanders through the mid-west, heads over to California, down to Mexico and culminates in the American north-east. If you'd like to catch a jazz act with a refreshing range of non-jazz influences, Clouser is your guy. He'll give you your moneys worth and no doubt blow your mind.