MARIO PAVONE'S ORANGE DOUBLE TENOR At Cornelia Street Cafe
Submitted by press on Tue, 06/08/2010 - 20:29
Playscape Recordings is proud to announce the forthcoming world premiere of bassist/composer Mario Pavone's Arc Suite t/pi t/po, a suite of original compositions commissioned by chamber music America's 2009 new jazz works: commissioning and ensemble development program funded through the generosity of the Doris Duke Charitable Foundation. Pavone wrote the music for his long standing sextet, orange double tenor, which will perform the work live for the first time on june 8+9th at the Cornelia Street Café, before heading into the recording studio on june 10+11th.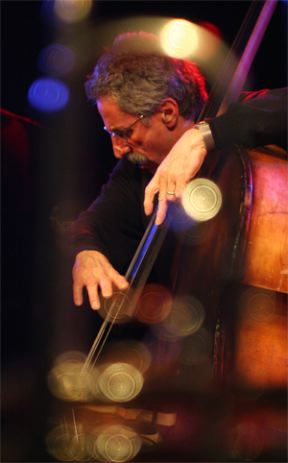 The subsequent recording,also titled arc suite t/pi t/po, will be released by playscape recordings in November to coincide with Pavone's 70th birthday and 45th year in music. Orange Double Tenor features Tony Malaby and Jimmy Greene (saxophones), Dave Ballou (trumpet), Peter Madsen (piano), and Gerald Cleaver, (drums). Also part of this project are Steven Bernstein and Michael Musillami who, along with Pavone and Ballou, each arranged individual movements within the suite.
"I have reflected on the 1960's ... a time of incredible change and transformation ... and on being there and taking in not just the musicality of Trane, Cecil, Ornette, Mingus and Monk, but the physical prescence of these giants and the sociopolitical issues their work addressed. I look to re-envision and re-interpret in today's idiom, and in my compositional systems, the feeling,ethos and energy of that time and those players."
CORNELIA STREET CAFÉ
29 Cornelia Street, NYC, New York    212-989-9319
http://www.corneliastreetcafe.com
between West 4th and Bleecker Sts, Greenwich Village