Marty Nelson of the original Manhattan Transfer Returns to Performing
Submitted by press on Mon, 01/10/2011 - 17:43
It has been more than thirty years since Marty Nelson has performed live.  He returned to the stage last month at Chico's House of Jazz in Asbury Park, NJ.  His show "A Tribute to Sinatra, plus . . .?" is true to its name. Marty uses his favorite Sinatra hits as the core of his show, but adds many personal touches.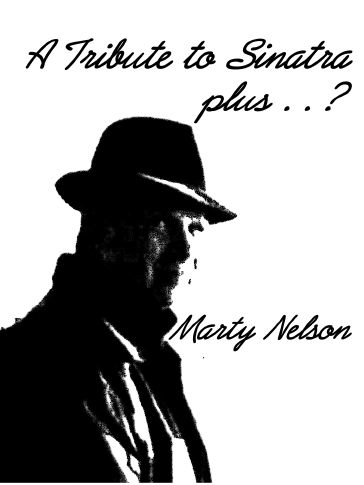 Marty explains how he started as a teenager with the original Manhattan Transfer (Capitol Records) and then went on to produce for Lifesong Records, and eventually became a New York City freelance studio singer.  He performed and recorded with artists that ranged from Frank Sinatra to The Village People to Leonard Bernstein.  He also sang on more than 1,000 national radio and TV commercials – and this is where the "plus . . ." of his show's title comes into play. Marty was often asked to do solos on commercials that called for a Sinatra "sound," and he not only gives the audience tasteful renditions of many classic pop/jazz songs, but he also sings some of his better known commercials.  (The audience really enjoyed hearing these memorable jingles.)
As the show develops, Marty reveals more of his creative side with original arrangements of "Black Magic" (based on the Billy Daniels hit) and a version of Minnie the Moocher that features an extended vocal scat where he takes the audience on an improvisational journey, touching on classic rock hits from the Beatles to Bruce Springsteen and more.  He peppers the show with stories about his experiences in the music business and even does an interactive segment with the audience where he brings a person onstage and does an impromptu scat lesson.
His energy is infectious and his intimate soulful ballad renditions draw you in (especially a marvelous version of "Send in the Clowns" where Marty performs it almost entirely with only stand-up Bass accompaniment).
If you are looking for a Sinatra sound-alike lounge review, you won't get it here.  But if you want an evening of great music with a touch of fun, you'll really enjoy Marty Nelson's show.