The spotlight shines bright on those for whom it shines, and for some artists, a single misstep or fall can all but extinguish their spirit.
Then there is the phoenix. Born in flames, it lives and dies in flames before a moment of stillness. Where only ash remains, smoke returns and the phoenix is returned, revitalized and ready for another lifetime of experiences.
Matisyahu, the man from West Chester, PA, exploded into pop culture in the early 2000s with the single "King Without A Crown". A fully Orthodox, Hasidic Jew, Matis turned heads and dropped jaws with his stylized take on traditional Jewish themes delivered via slick rapping and beat boxing abilities, but what once defined him no longer applies.
His latest release came in October of last year, Live at Stubb's: Volume 3. The reggae-Judaic superstar operates as a vehicle of delivery for his own personal rebirth and redefining a stage that has long been home, as the music and live experience continues to warp preconceived notions about.
The third night of his Winter 2016 tour in support of the third Stubb's installment hit downtown Santa Cruz, CA. Following a pair of sell out Valentine's Day weekend, The Catalyst Club hosted the third sell out on Monday night.
His rise to stardom was most definitely not his first flight in flame - he was a hardcore Deadhead in his early teens before deciding to focus on the call of Judaism at age 14. After returning from studying in Israel, he dropped out of his senior year of high school and went on Phish tour, relocating to Manhattan, NY where he adopted his current moniker at age 19.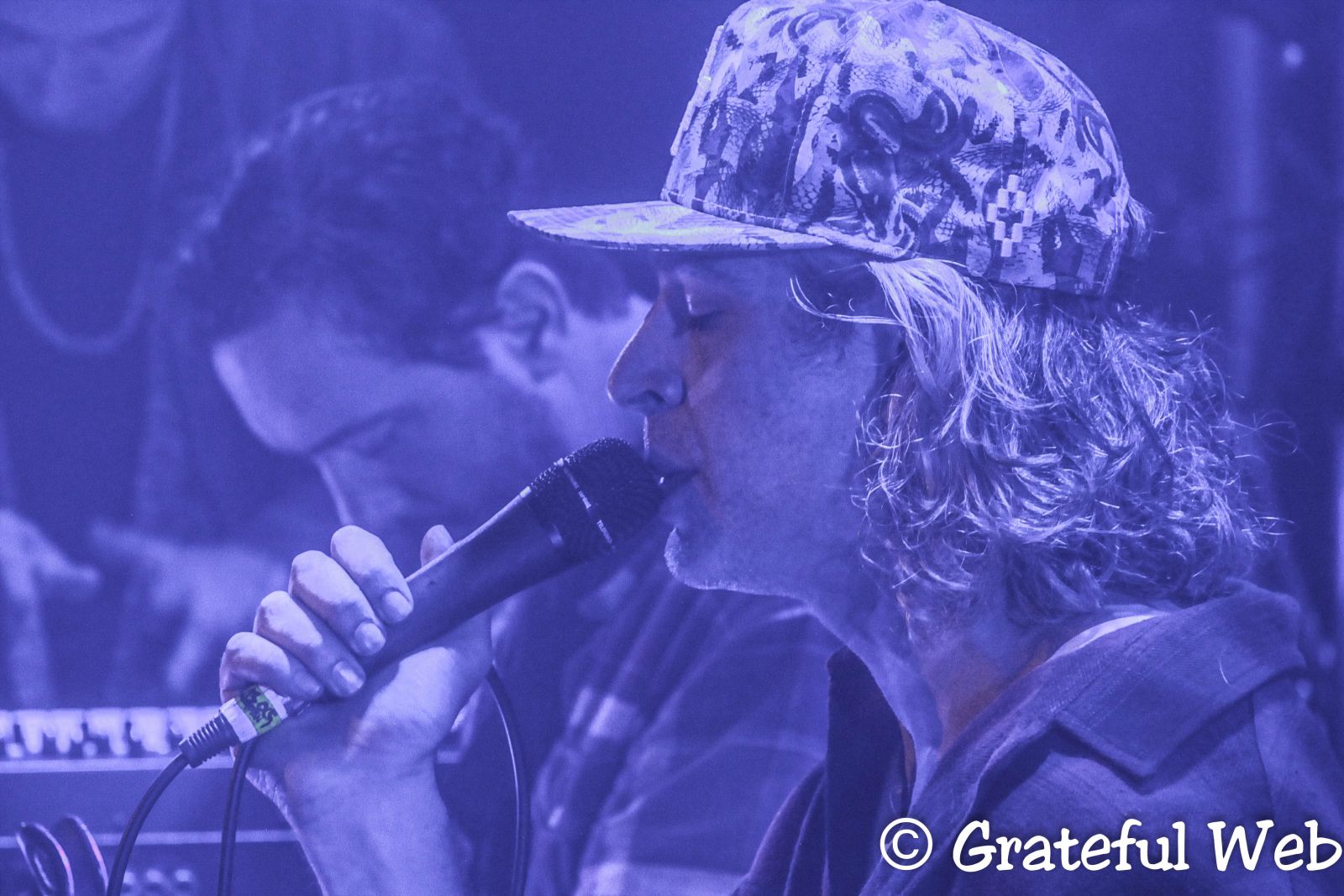 Following relatively huge successes in the 2000s, from a gold album to his 2005 Bonaroo appearance during Trey Anastasio's set, Matisyahu began to slip off of people's radar. News reports and feature stories described him as tired, bored and almost boring. Late in 2011, he posted a photo of himself to social media, head shaved clean, beard and all, with the caption "No more Chassidic reggae superstar."
Signaling the end of an era, Matisyahu's religious phoenix subsided and in 2012 he released the more secular and pop-friendly EP, Spark Seeker. Rather than fall back on what made him famous, Spark Seeker and the subsequent full-length studio disc Akeda released in 2014, lurched forward, looking for a new identity to support via a redefined stage presence – including the fact that he began scheduling Friday night shows.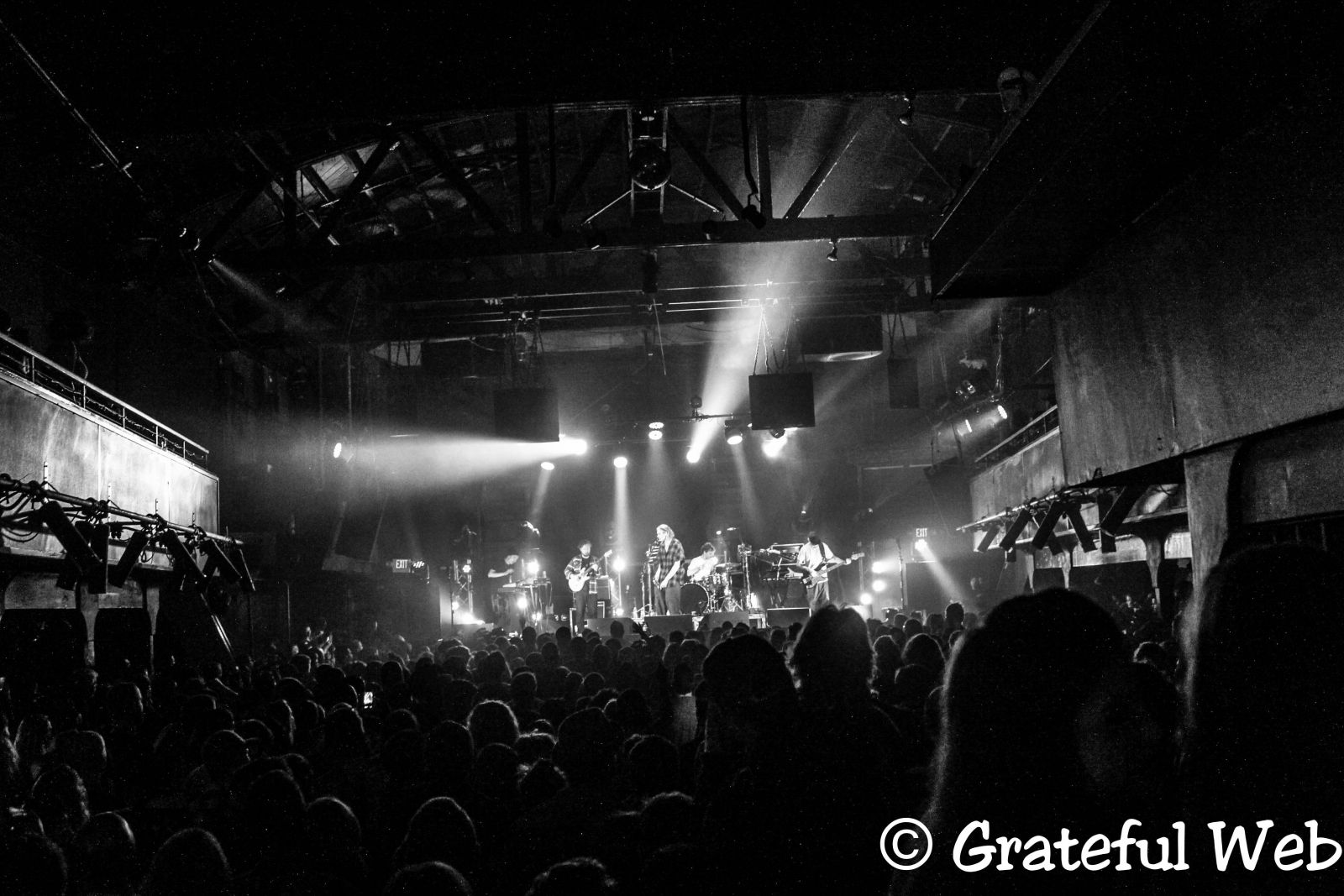 On Monday night, anticipation was high and the sell-out crowd arrived early. There was no opener and for the first hour and a half after the doors opened, the murmur of how different the shows were over the weekend began to elevate – people had never heard – let alone seen – a Matis experience like what he's been doing, thanks in great to lighting director Chase Nichols. It wasn't long after the fog cannons filled the front of the house that the band walked on stage.
Featuring Grammy nominated artist and long-time Matisyahu collaborator Stu Brooks on bass, with Aaron Dugan on guitar, Big Yuki on keys and Tim Kyper on drums, the new combination of musicians and lights from Nichols has begun to reshape the concept of a Matisyahu show, and it's taking effect immediately.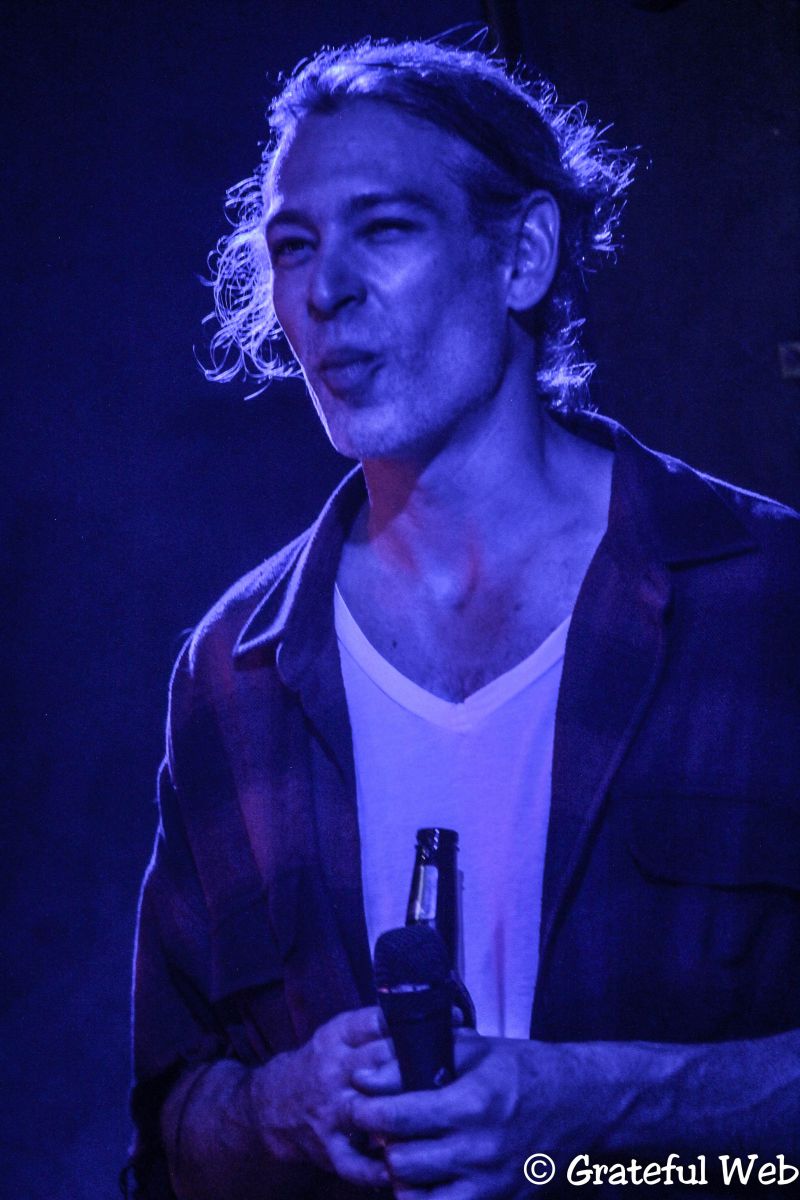 Attendees were treated to a two set performance loaded with improvisational hip hop beats, rapping and reggae style that Matisyahu has come to own. But despite the familiarity of each song, if you were expecting to hear something as it appears on an album, you would have thought every song was brand new.
In the first set, Matisyahu effortlessly blended songs between the familiar and the unknown, taking his once grounded faith extraterrestrial. Featuring an array of seven songs over 70 minutes, each was taken for a ride. Incredible combinations of bass and guitar came together in turns playing funky melodic phrases and dialing in effects pedals for on the spot phrasing.
Brooks' masterful precision on the bass lines came into their own in the middle of the first set during a roomy segue into "Runaway", the highlight of the first set. It thundered into the crowd a warning of impending doom, but Marscher and Dugan kept the vibe light and airy above the danger.
Six minutes in and after a drop into the jam, the band picked up a rhythm and grew the tension into a huge crescendoing hip-hop electronica riff, meeting a spectacle of lights before settling into a delicate piano outro wash.
Matisyahu would wander around the stage at will, alternating between leaning on a his microphone stand on stage or hanging over the front monitors deep in a beat box rhythm. He did look tired, but there were times he also looked incredibly proud to be sitting back and watching the band play, as if he were an audience member who made his way on stage.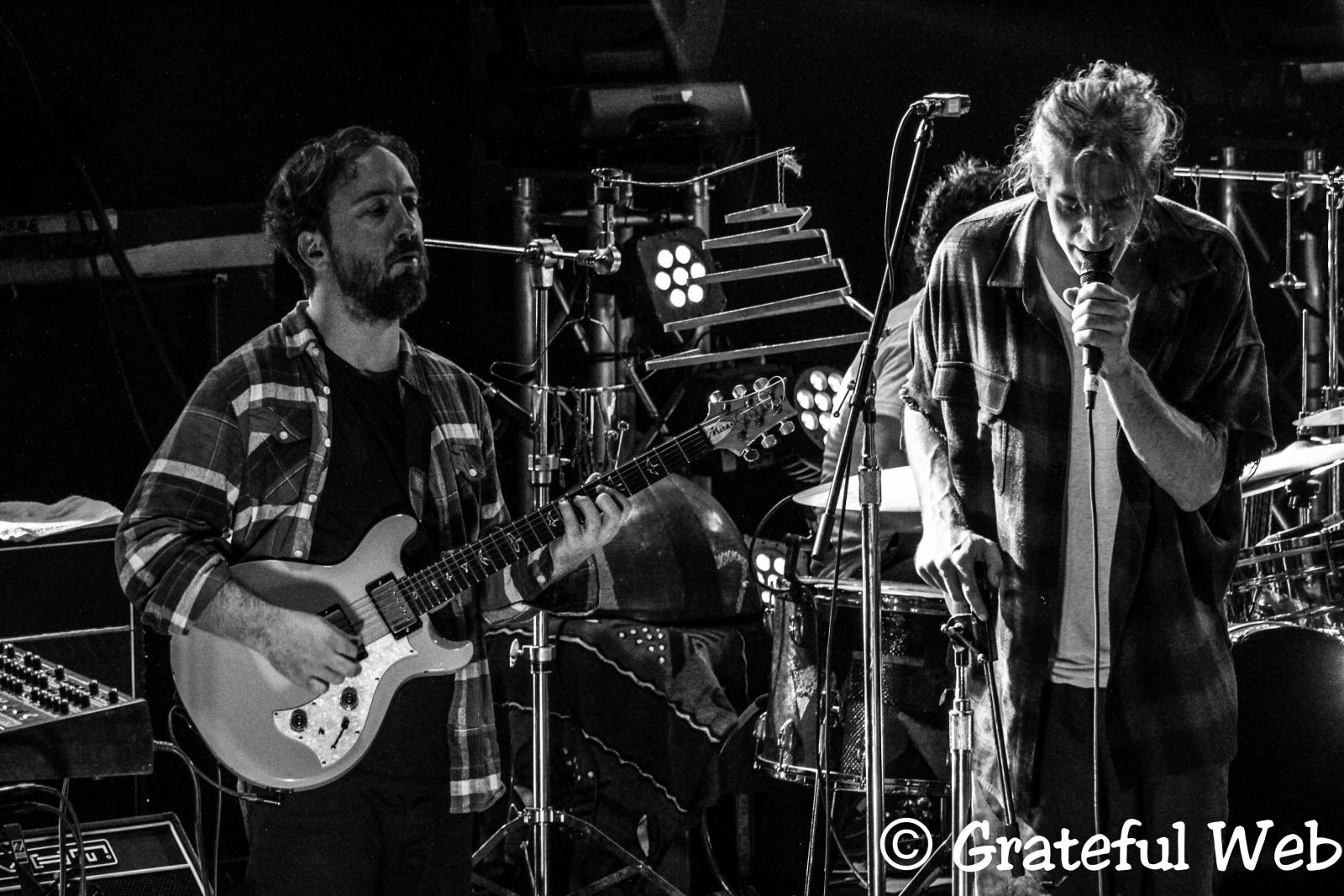 By the time the second set came, the band walked onstage and began playing a groovy instrumental piece before Matisyahu emerged for a lesson in half-time beat boxing. 10 minutes in, and a splashy organ intro signaled the beginning of what was to be a 23-minute blast of high energy crowd chants, freestyling from Matisyahu and syncopated synth jams between the guitar and keys, loosely surrounding "Aish Tamid" from his 2004 debut, Shake Off The Dust … Arise..
An anything but standard run through of "Youth" off the 2006 album of the same name followed, with a largely filled-out version of "Searchin" from Spark Seeker. Throughout the show, and especially near the end of the second set, Matisyahu inserted bits of spoken word poetry and lines from other songs into his freestyles, continuing to redefine even the songs that got him where he is.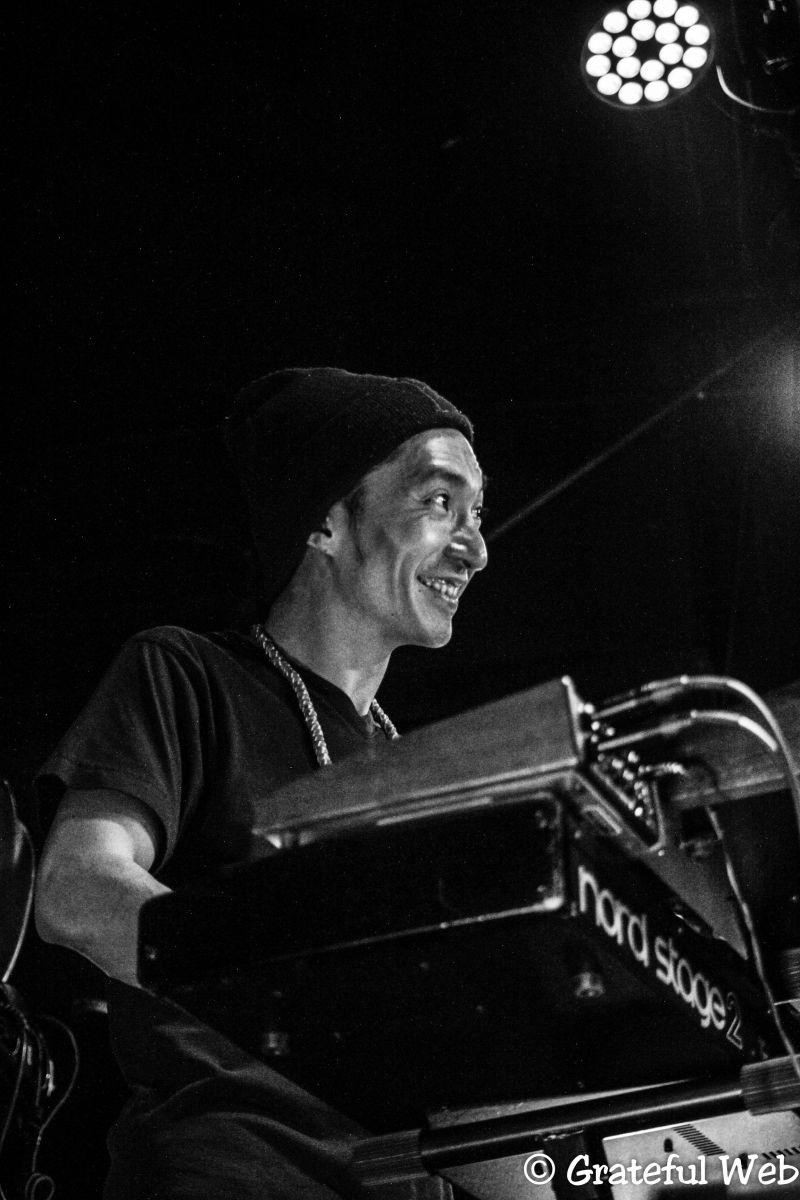 With a rotating onstage song list of over 30 songs, spanning each of his releases and favorite covers he could think of, there was certainly no shortage of inspiration to draw from. Whether Matisyahu retains or loses the fire of his own youth is distracting from the point of the performance. As he has said himself, "You can find that kind of fire anywhere you look."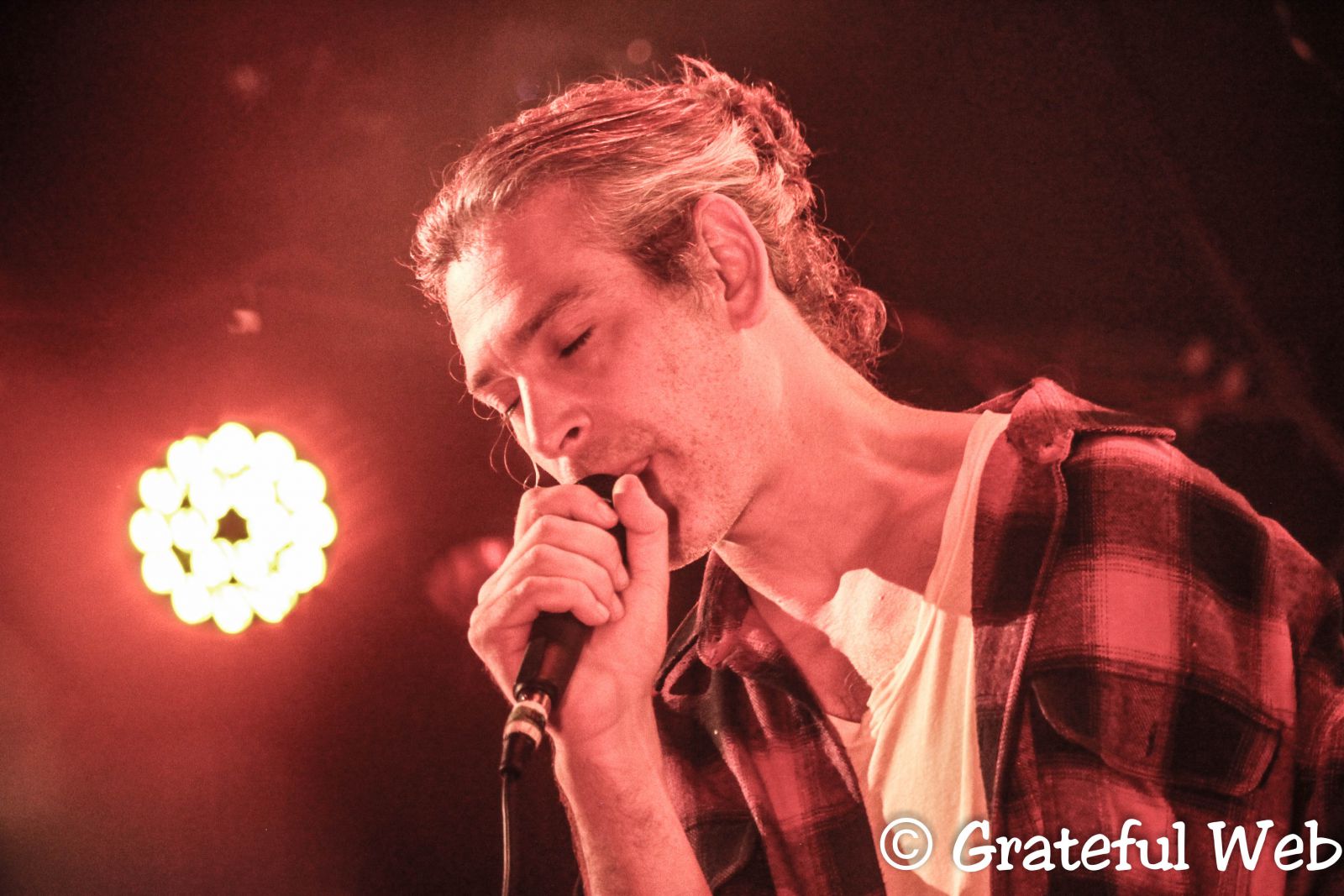 Matisyahu continues his tour up and down the Western U.S. through March before jetting to The Brooklyn Bowl in New York before headlining the 18th Annual Lake Worth Reggae Fest in Lake Worth, FL. A June appearance at Red Rocks in Colorado precedes a summer festival run through Europe.