McCauliffe Brothers Band: It's Likely | New Music Review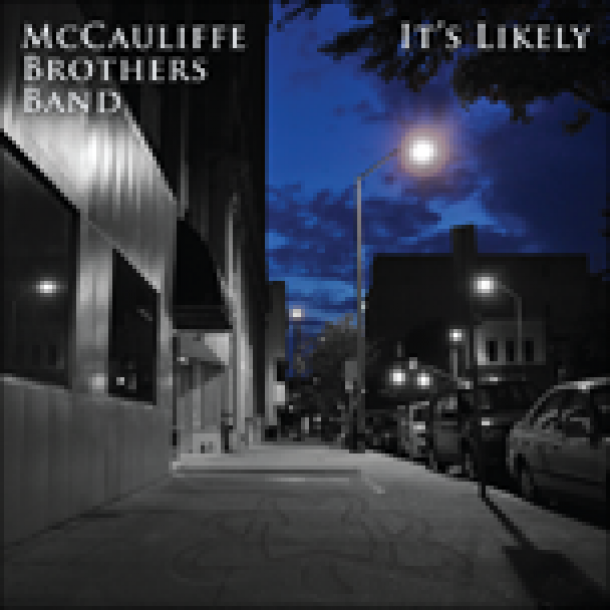 The McCauliffe Brothers Band's debut full-length, It's Likely, is, to be quite frank, a mixed bag. A self-described rock/funk/jazz/improvisation/pop act, the North Carolina band treads the line between genres with varied success throughout their first album. To be sure, some listeners will find fault with the band's musical schizophrenia or the lack of definition in their sound. For my part, though, I enjoyed the set as a whole. All in all, the McCauliffe Brothers Band sounds like The Offspring would have if they were bumping Phish back in their formative years. They're raw, absolutely, but there's a blatant optimism in the hooks that overshadows any immaturity in the overall delivery. Songs like "As It Was" and "Take" showcase the McCauliffe Brothers' melodic awareness, despite the tracks' relatively barebones production. Contrarily, the album's title cut, "It's Likely," plays like a basement opus, putting the group's instrumental prowess on display with an impressive, lengthy jam. In-between songs offer varying degrees of improvisation and pop sensibility – all with enthusiastic musicianship to carry the tunes – providing an interesting set for those willing to endure The McCauliffe Brothers' stylistic growing pains. For all its inconsistencies, It's Likely is a fun listen – college radio at its finest, really – and I would recommend the album.
It's Likely, the debut album from The McCauliffe Brothers Band, is available now in digital and physical pressings.