Medeski Martin & Wood w DJ Logic @ The Studio at Colton
Submitted by mike on Tue, 04/07/2009 - 06:16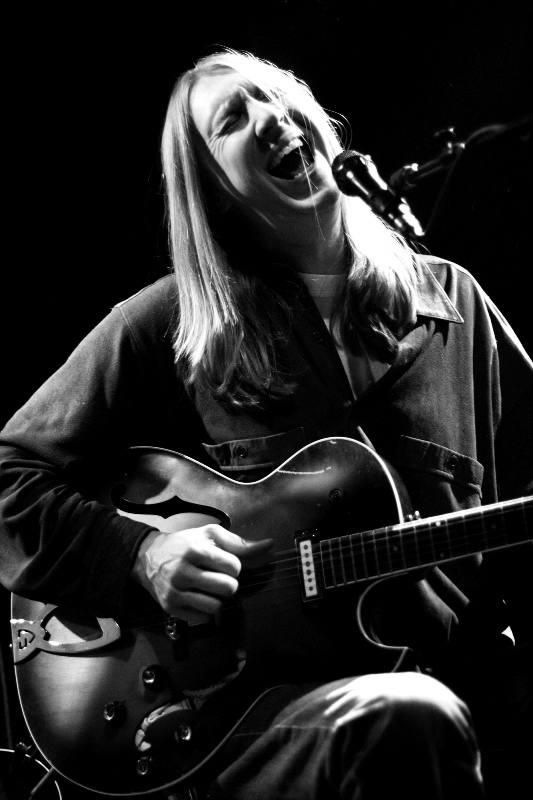 Don't miss the concert of the season on Saturday, May 2nd with New York City-based scratch-artist DJ Logic and the world-famous jazz trio Medeski, Martin and Wood!
The trio of keyboard/organ/piano player John Medeski, drummer/percussionist Billy Martin, and bassist Chris Wood emerged out of the New York downtown scene in the early 90's and soon found mainstream success on the jazz scene. Medeski, Martin and Wood's live performances are renowned for their exploratory nature, drawing on musical traditions from funk to hip-hop to create an unconventional style of jazz-fusion sometimes described as "avant-groove." The trio has made improvisation their language - how they communicate with one another and how they communicate with an audience.
A group that effortlessly straddles the gap between avant-garde improvisation and accessible groove-based jazz, Medeski, Martin, and Wood have simultaneously earned standings as relentlessly innovative musicians and an enormously popular act. TTheir genius for making even the most sophisticated rhythmic and harmonic ideas instantly relatable to their listeners, via long-honed group empathy and individual precision, is balanced by an uncanny knack for imparting the simplest statements with a profound resonance and clarity.
Medeski, Martin, and Wood are a small world unto themselves, where creativity and spontaneity are honored, revered, and encouraged. They make music not of this world, yet rooted in the earth tones of jazz, funk, and blues. Music from the heart, for the mind, and made to shake the earth, not to mention the body.
Opening for Medeski, Martin, and Wood will be a special performance by turntablist DJ LOGIC. As one of the world's most accomplished scratch-artists, DJ LOGIC is widely credited for introducing jazz into the hip - hop realms and is considered by most as a highly respected session musician and an innovative .bandleader. Since his emergence in the 90's amidst the Bronx hip-hop scene, DJ LOGIC has been amassing a veritable mountain of collaborations ranging from the likes of Medeski, Martin & Wood, Christian McBride, Vernon Reid, Charlie Hunter, John Mayer, Ben Harper, Mos Def and The Roots. DJ LOGIC takes his role as an electronic-music ambassador seriously. Whether he is instructing tablas to flirt with drum 'n' bass or meshing free styling MC's with Afro-Cuban rhythms, DJ LOGIC can always be found paying homage to his predecessors while contributing his vision to the deejay genre.
Be sure to check out these extraordinary performances at The Studio at Colton Theater!
And remember, this year the Backbeat Jazzfest Series will be offering music lovers and the musicians they love smoke-free environments at all shows.
Advance tickets are $35 and can be purchased at www.backbeatpresents.com or www.ticketweb.com.
Additional details and information about the events can be found at www.backbeatfoundation.org or by visiting the Foundation's Myspace and Facebook pages. Additional information and updates about the series can be found at the Backbeat Jazzfest Series 2009 group page.
To learn more about Medeski, Martin and Wood please visit their website at www.mmw.net.  To learn more about DJ LOGIC please go to www.djlogic.com.
The Louisiana Campaign for Tobacco-Free Living (TFL) and the Louisiana Department of Health and Hospitals Tobacco Control Program (LTCP) coordinate their efforts in tobacco prevention and control by providing statewide coordination of existing tobacco control initiatives, funding innovative community programs for tobacco control, and improve the overall health and quality of life in Louisiana. For more information visit, www.tobaccofreeliving.org.