90s hip-hop took over the Fox Theater in Boulder on Thursday night as legendary rappers Method Man and Redman took the sold out crowd back to a time when "it wasn't about your cars or your jewelry, it was about smokin' weed and music." The duo commanded their audience with vigor through the thick cloud of marijuana smoke that perpetually clouded the venue, and plowed through a long, high energy set despite their veteran status.
Backed up on the wheels of steel by DJ Dice and DJ Allah Mathematics, Doc and Meth ran through their various personal and affiliate catalogs of jams consisting of everything from "Pick It Up" from Redman's Muddy Waters to "Fall Out" off of Meth's 421…The Day After (2006), in addition to Raekwon's "Ice Cream," and "How High" and "I Get So High," much to the delight of the weed saturated Boulder audience.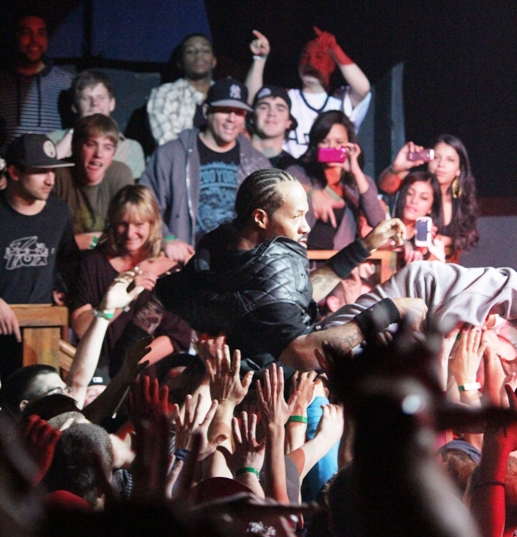 The duo knocked off a case of Eldorado spring water, using half of it to keep their cotton-mouth at bay and the other half to splash the fist-pumping audience. Joints passed back and forth from the crowd to the stage, at one point prompting the artists to rightfully scrutinize a fan for using flavored rolling papers to wrap their product. The youth of today will buy anything you try and sell them, but fortunately they had Doc and Meth to drop some elder-statesman knowledge and set them straight. An enthusiastic rapport continued between the artists and the crowd with Redman climbing up onto a railing on stage right and springing through the air onto the supportive hands of the audience who faithfully delivered him back to the stage. Meth followed the crowd-surfing suit much to the delight of his Wu-Tang devotees.
Joking about modern day rap shows with "fifteen guys up on stage," they remarked that "back in the days all you needed was a MC, a microphone, a DJ and two turntables!" Their four man army was a far cry from the stage presence of a Wu-Tang show, but nonetheless packed all corners of the venue with stout sound and hip hop satisfaction.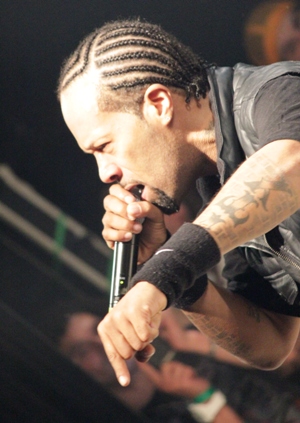 Respectfully paying homage to music's fallen soldiers and pioneers, they ran through their own rendition of Sugar Hill Gang's classic "Rapper's Delight," Ol' Dirty Bastard's "Shimmy Shimmy Ya" and "Got Your Money," and capped off with a version of "Thriller" by Michael Jackson before giving verbal memorial props to Guru, Jam Master Jay, Eazy E and Big Pun.
Method Man and Redman were icons of rap's super-groups Wu-Tang Clan and Def Squad, respectively. Unfortunately, nothing lasts forever, and these groups have long since dissolved. However, in addition to the rich catalog of music both of these outfits have left behind, the hip hop world is blessed with the continuing innovative presence of these two persevering artists who refuse to leave the rap world alone.
Check out more photos from the show.
As always, thanks to the fine folks at The Fox Theater for their hospitality.