Mike Dillon Band | 'Urn' | New Music Review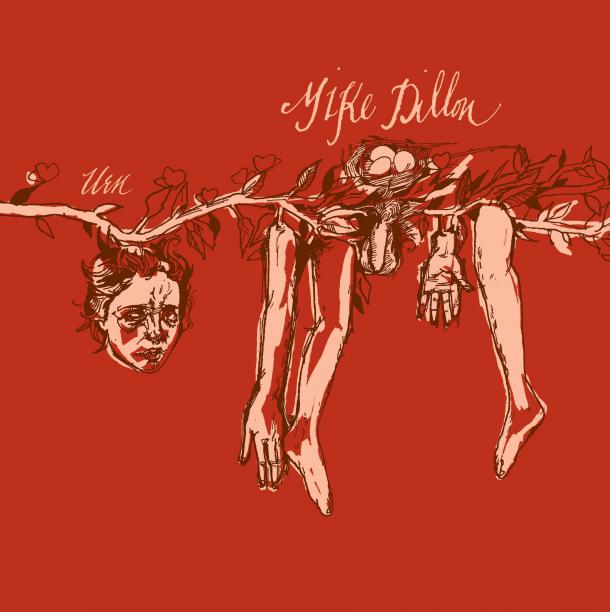 Of all the great cities in the U.S. nothing can compare culturally to New Orleans. It seems all of the hardships endured have only strengthened and secured its identity as one of the best places to see impromptu jams or the biggest names in music and party down. Their Jazz Festival thrown every April sees the best touring musicians sitting down for uncommon collaborations, partying and playing all night. The best part of the festival is outside of the festival where patrons and participants can choose dozens of late night jazz spots and see all their favorites in a once a year anything-goes setting. Certain key musical players define the contemporary New Orleans scene; players such as John Medeski, Karl Denson, Skerik, Stanton Moore, and of course Vibesman Mike Dillon. Dillon's sound differs not in spirit but approach. What makes him New Orleans is his uncanny ability to ignore what most bands care about, promoting a specific image. Actually Dillon seems to mock the notion of the artist or musician as a persona, as its plain to see from past projects such as Hairy Apes or The Dead Kenny G's. His abilities span far further than that of a killer Vibes guy and drummer. He is truly a bandleader.
Mike Dillon's often humorous, mock-punk, costume toting antics have made him one of the hottest artists to check out live in New Orleans and across the whole U.S. touring circuit. Some of the most bizarre live-concert experiences of my time have been at Garage A Trois or Dead Kenny G's shows with Dillon taking the lead, blurting out war-cries of nonsensical hilarity before laying down a sick Vibes solo. I'm proud to say that Dillon new solo exploits have produced one of his finest studio efforts to date. Mike Dillon Band's Urn embodies all of the vital elements that have built his sound previous, leaning a tad toward the experimental and occasionally absurd. And we love it. His new band features Carly Meyes (Trombone, Moog), Adam Gertner (Drums) and Cliff Hines (Guitar, Bass, Keys). All of these players contribute to that signature Dillon sound of percussively punky garage-jazz. Most often danceable, upbeat, and hilarious the new album sees Dillon not only displaying his musical chops, but writing and performing vocals on many of the tracks.
The opening track "DVS" is punchy and reminiscent of that essential Garage A Trois sound. Great horn work from Meyes is immediately apparent. "Leather On" sees Dillon taking on lead vocals, as does "Saturn Returns" which exclaims "Saturn Returns you'll never learn, pushing up buttons from an urn!" If lounge-punk never existed as a style before, Dillon creates it here. "Ding Dong The Party is Over" is another highlight, flavored with ska influences on top of jazzy changes. Though Dillon's trademark vocals tend to induce laughter, many of these new cuts are super complex instrumentals that showcase this band's ability to improvise within a formula. "Cedar" opens with some Indian sounding percussion that launches into a dark tale with off-kilter lyrics about how "she's sending me emails" and "sees a body below". It's easy to see why Les Claypool empathized with Dillon stylistically and played some really successful shows with him in his band before going back to play with Primus.
The best qualities about Urn are that it could be played in the background at a party and keep everybody moving if not raging, or it could be a personal soundtrack on your journey to work in the morning. Either way you're bound to notice something new through each listen. I would love the opportunity to see Mike Dillon Band work these tracks out live in concert. There's a lot of jamming potential and one could imagine the material will reveal its full color as the band supported in tour of the album heavily in September, with scattered performances in Louisiana still up-and-coming.  I know Dillon will make his way around toward Colorado so I can support his new band on tour.
The album reminds me of everything I love about the New Orelans scene. Undefined, energetic, balls-to-the-walls. If you're a fan of any previous Dillon sidebands or collaborations Urn is a must listen. If you've never heard any of his music, I pity you're innocence and urge you to grab a Garage A Trios CD in addition to this one. Dillon's style continues to evolve in all of its nonsensical greatness, and the new release is a delightful collection with tons of soundscapes to satisfy your taste for the weird. The album was released last month and is available on CD, LP, and MP3 download. All the best to Dillon on his newest solo effort that I'm sure is killing it on the road as well.