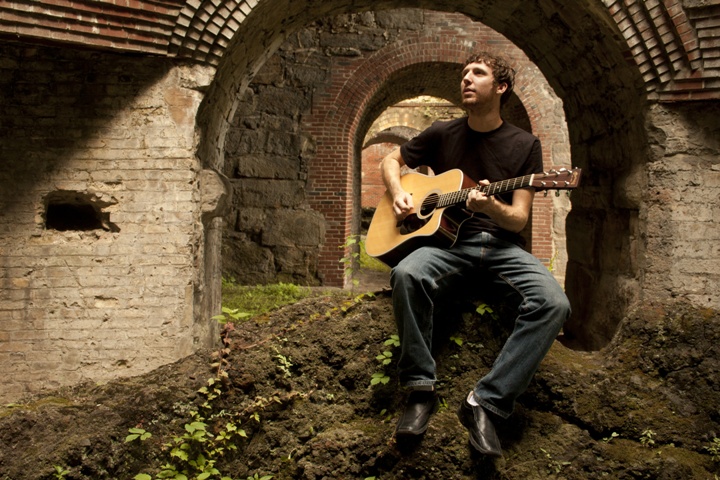 Pop music since the 2000s has gone through interesting evolutions and continues as a topic of focus. So many styles and genres have been amalgamated and fused together. It seems as if modern pop seeks to embrace non-style or attaining something off-blues. The trend almost seems be a sound that denies roots and style, as if that would make it more interesting inherently through its disobedience of definition. In light of this goofy paradox, artists that reach out to roots seem to captivate my interest more so. When a guitarist and vocalist as ranged and talented as Mike Mizwinski aimed his newest album to seek out both pop and roots within the scope of its sound, he successfully over-hurdled this problem in modern pop.
Mizwinski could be called a folk vocalist, or a country artist, a future jam-band mainstay, a flat-picking or blues-ripping master. Ultimately with his range of ability, "Miz" decided to base his album East Hope Avenue, on something different than displaying his band talents. Rather, as a recovered addict, Miz's album is a statement to the success of his rigorous touring career and persona as a musician. Combining songs he's been playing for years and newer studio cuts, Easy Hope Avenue tells the story of Miz and the scope of his experiences. Many of the cuts on this album are all-too-personal to the extent that a listener may reflect parallel struggles in their life. On Easy Hope Avenue, struggle and recovery come hand in hand, but the truth within music lifts us back to the people we were before we lost ourselves.
So many acknowledgements of structure and blues come through in the twelve songs on this album. The opening tune, "October Skies" begins the journey with heavy harmonica, organ and guitar cooperation while already achieving lyrical complexity. Miz's band acknowledges Mike as the leader, but certainly help complete the sound he could not gather completely with his solo-acoustic format. "New Morning Sky" which Miz performs frequently sounds like Paul Butterfield/Bob Dylan style Americana, embracing the sincere direction of that family of Woodstock rock. While grazing the struggles of addiction lyrically in previous tracks, "Dopesick Blues" directly illustrates Mike's first and secondhand experiences with the cyclical dangers of using and the road it leads us down. Juxtaposing love and use and the damage of combining the two. The songs up-tempo is disturbingly opposite of the darkness displayed lyrically.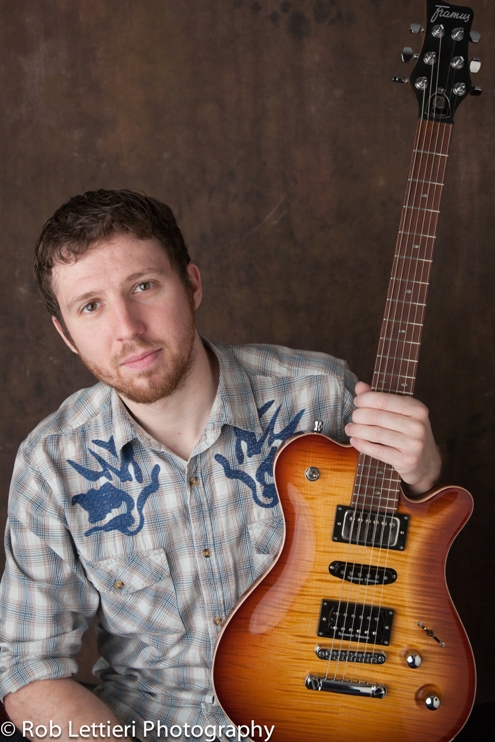 My favorite track on the disc is certainly the musically complex "Was A Time". Where other tracks may have been stronger inspired by country or folk, Mike displays his flat-picking chops and the importance of ability to his sound and repertoire. The honky-tonk shuffle trades back and forth with bluegrass licks, which makes for high-energy results. The strongest track of the album lyrically comes next with "New York City Skyline" which pays due to the folk generation sound of the 1960s in Manhattan. Mizwinski uses the alternative blues sound to update the nostalgia contained its lyrics. "Oklahoma" utilizes pedal steal guitar playing; accumulating the idea of this roots country-rock idea in contemporary context. Every song in between congeals the mood of the album: melancholy devotion to the self.
Since Easy Hope Avenue seems to represent reconciliation between mistakes in the past and the power of music in the present. Mike treats his listeners to the entirety of his musical concept. He is an artist that lacks definition not through defiance of style but through the sheer range of his musical understanding. Miz's concept seems to embrace the ingredients of what builds his big sound, as he weaves his story of overcoming addiction through his passion in music. Part of what brought him "back amongst the living" as a close friend put it was having something to soak up the sorrows of life's perplexities.
Mizwinski only seems to tour heavily in the New England area. Perhaps this record will bring him into the national attention he deserves. Whether he prefers to tour in his home state of Pennsylvania or is an up-and-coming for venues west and beyond, I would be thrilled for the opportunity to see a live performance. This album should have fans of Miz thrilled and create positive expansion for his career in the future. The record certainly stands on its own separate from his touring band as a tight concept and successful execution