The Motet has been a leader of groove music especially in Colorado for several years now. They have always had an all-star musician at each position of their band. It is just a matter of time before they explode into a national powerhouse. The Motet "family" contains some of my most favorite friends, and anyone who knows anything about music would agree that a Motet show is a dance party that you never leave disappointed or somber from. Whether they are playing originals or covering Herbie Hancock, the Grateful Dead, Sly & the Family Stone or Talking Heads, the excitement post show is at its peak. Their Halloween antics in the past have been so much fun that they can sell out a venue four months later because there are still that many people that crave seeing it or that many that want to see it again to relive the boogie down.
The opening song of their 2013 recreation of the year 1980 Mixtape edition began with , "Take Your Time" by S.O.S. and started with a heavenly funk synth groove, and off we went. The dance party was relentless and never-ending! No joke, the Motet made Queen's "Another Bites the Dust" sound better than the original band ever played it, and that is when I really started paying attention. The diversity of genres that they nail proved amazing and their technicalities and precision was unbelievable. It was obvious that they have been preparing and looking forward to this show for a long time. Most of all, I love bands that sound better and better every time I see them. These are professionals, and this show put a stamp on that. The "It's a Love Thing" originally by the Whispers funked every one out. I had an ariel view of the dance party, and people were feeling it. Then came the depth in diversity and range when Bob Marley's "Work" was a vocal masterpiece. It was the perfect segue that nobody saw into Led Zeppelin's reggae song "Fool in the Rain." The drum solo at the end of this was adventurous and would have taught John Bonham some things as a thank you for being an influence on drummer virtuoso Dave Watts.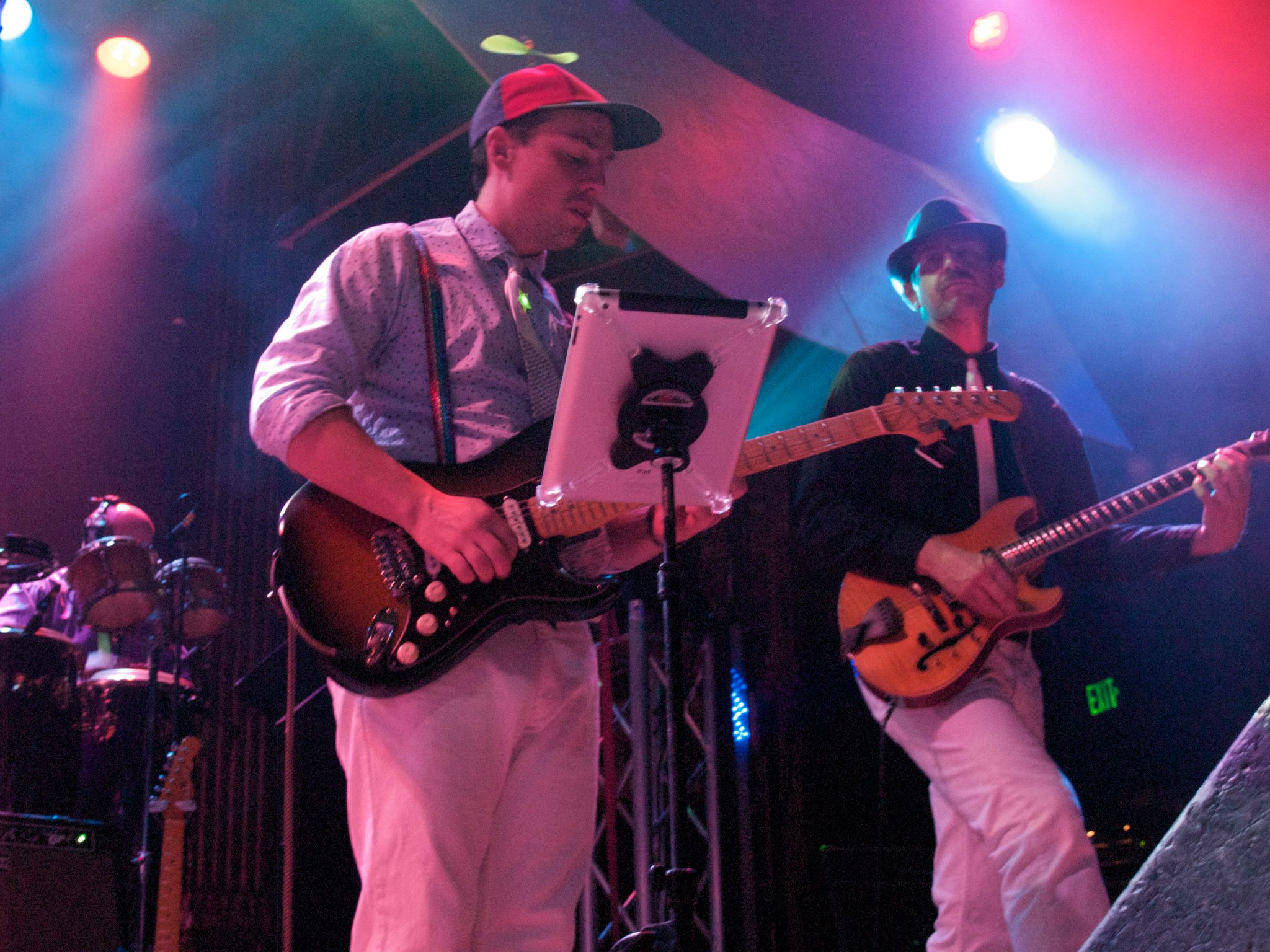 Then it came, my favorite song of the night, "Walk Right Now." This was the Jackson's fourth and final single from the band's hit Triumph. This was epic funky long lasting disco madness. It just kept going. It was a dancer's dream. They cooled things down with probably the best Soul song possible, "Crusin'" by Smokey Robinson. The chart toping sing a long made the crowd fall in love, me personally with singer Camille Armstrong, who was subbing in for the beautiful and also talented Kim Dawson. The Motet's lead singer Jans Ingber and LaDamion Massey completed the three part harmony switch offs all night blowing people away with their astounding vocals. The funk jam "Got to be Enough" by Con Funk Shun and "And the Beat Goes On," the second Whipers cover of the night is enough to allow you to understand the imagery of the evening. That was only the first set.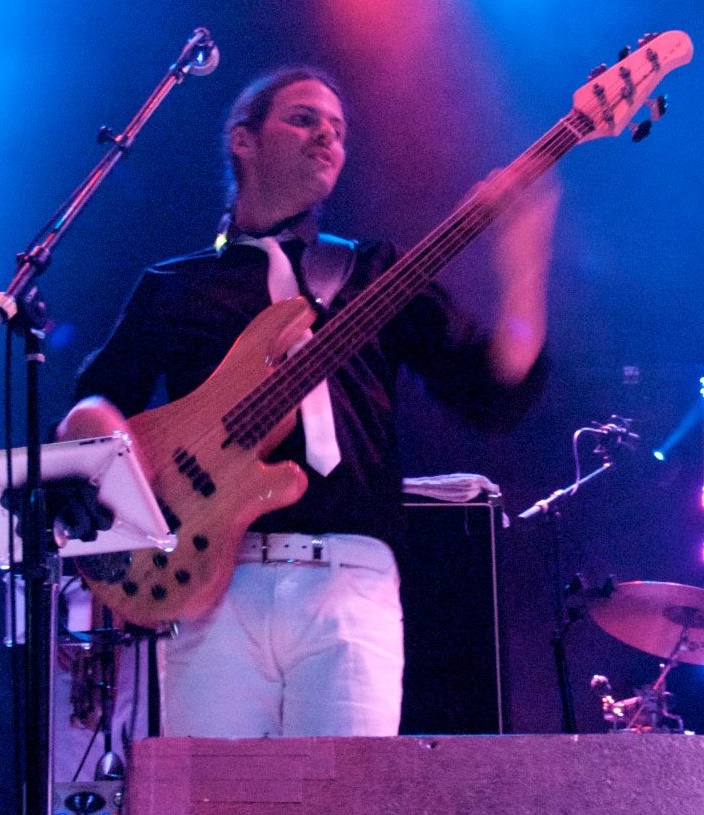 The intensity kept climbing as the band ripped into the heavy hitters, Gary Numan's "Cars" and Devo's "Whip It." These space funk 80's tunes defined a generation. The Motet crushed both of them, while moving into an even crazier, "Rapture," the first ever rap song to top the charts by Blondie. The extended coda on the song evoked the zombie dancers to march on through the stage haunting the musicians as guitarist and friend Ryan Jalbert soloed with an Anastasio type crescendo. After all, the guy only teaches guitar at the University of Colorado. His endless root style brings back riffs and solos that you feel like you have heard before because they are so classic and unique sounding.
The Police's "When the World is Running Down" took everyone by surprise, even as it slid into my favorite Bob Marley song, "Could You Be Loved." There were once again points especially during the jam at the end that I thought it was better than the original. I know, crazy huh? Anyone who heard how majestic Paul Simon's "Late in the Evening" was, and what an amazing drum solo concluded the song, would agree that this was a special night in music. The Motet always nails their cover shows they perform, but this one was just so right on!
The second set pure funk kicked in again starting with the four song medley dance party comprised of Tom Browne's "Thighs High (Grip Your Hips and Move)", George Benson's "Give Me The Night," Dazz Band's "Shake It Up," and Zapp and Roger's "More Bounce To The Ounce." Joey Porter's talk box introduction to "More Bounce to the Ounce" was the best use of a voice box that I have ever seen. And it just kept on going for several minutes. The bends and Daft Punk type infusions he added to this solo were over the top and down right dirty.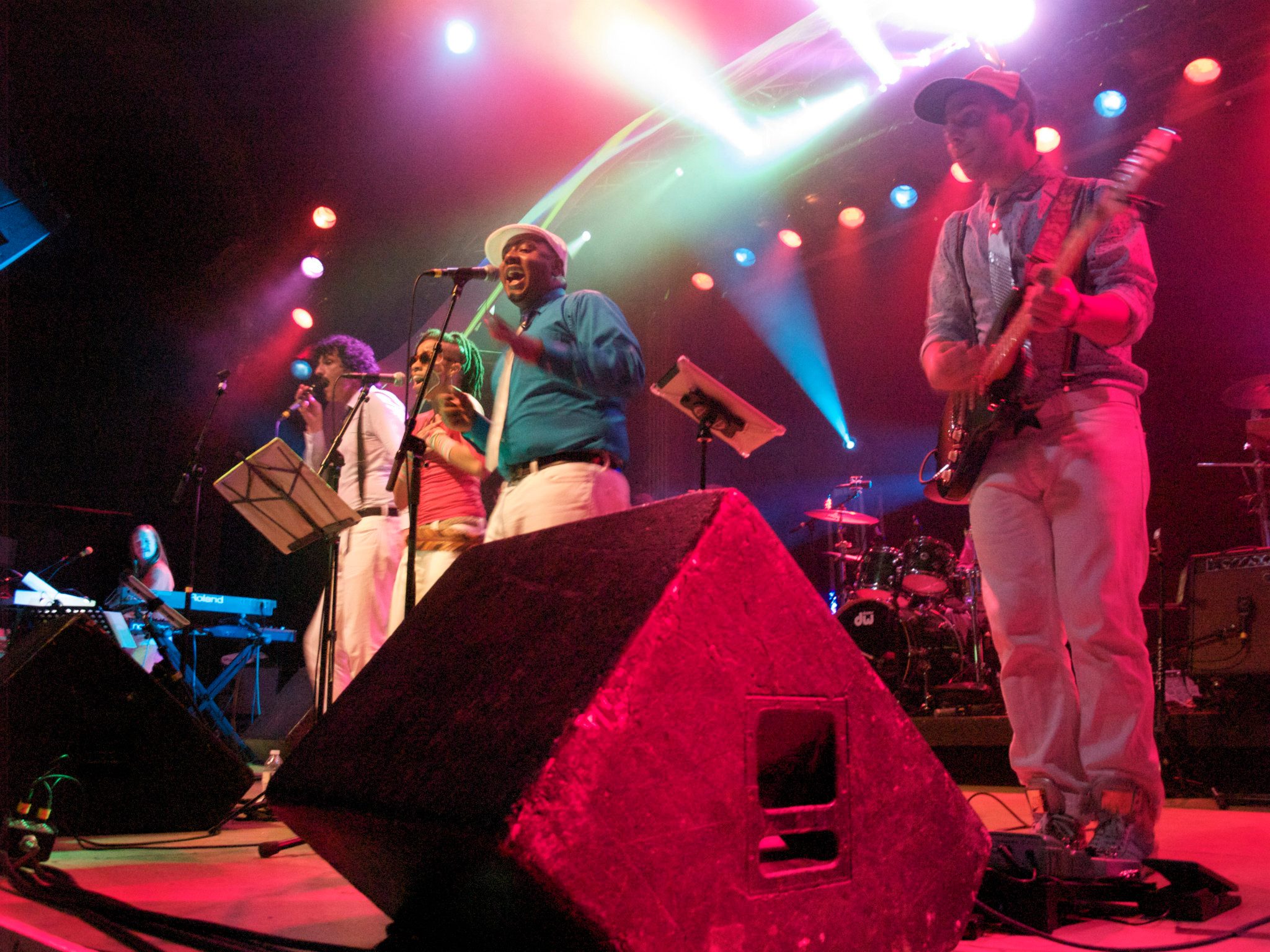 There was such a smooth transition in the vocal and bass schooling on the Manhattan's "Shining Star." Garrett Sayers' jazz bass mastery shows absolutely no boundaries or weaknesses in his playing. The sweet sounds of these singers could make this band world famous if they were a regular occasion. After this display, I cannot wait for the band's newly announced cd release party at the Fillmore Auditorium on Jaunary 25.
This is what my fellow Graterful Web writer Charles Sokoloff said about the encore of the Halloween show just two days prior to this. "Earlier in the month, I tried to convince Mark to just stay in Boulder, save $600, and go to The Motet show. My entreaties fell on deaf ears as he was committed to seeing his favorite band. When I heard the letdown in his voice, I didn't have the heart to tell him that I was still recovering from the greatest show I'd ever seen." I am not brave enough to say it is the best show I have ever seen, but I have to admit, I was trying to rank the show in my top 10 or 20 of all time for sure. I love dance parties, and this was one of the best ones that I have ever been to. They played a non-stop medley of Kool & the Gang's "Celebration" followed by the Rolling Stones' "Emotional Rescue" and back into Kool & the Gang's "Ladies Night." The power of that encore was intense to say the least. No one was standing still this entire night. As I said earlier, this band throws down, and when they are excited for something, it is even more special. Their next all out project is going to be that Fillmore Auditorium cd release party in Denver on a cold outside, but sweaty inside January night. Snarky Puppy and Orgone are opening on that night so the collaborations and visuals will make this night unforgettable, not to mention that I will be just getting back from the AVN Awards in Las Vegas and the Disco Biscuits will be playing on the same night at the 1st Bank Center. God, I love living in Colorado! This was an unforgettable show that I recommend seeing when and if they tour it again. Mix tapes rule!