The Motet tix giveaway via Boulder Theater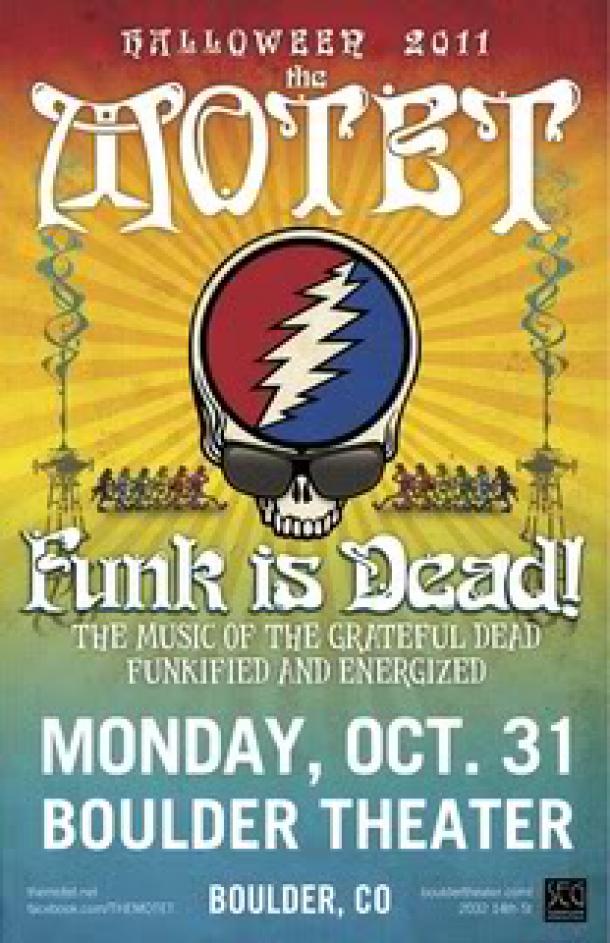 WIN TICKETS TO TONGHT'S SOLD-OUT MOTET SHOW AT THE BOULDER THEATER!
Today, October 31st, our friends at The Boulder Theater will be giving away tickets to tonight's sold-out Motet show. Tonight's show has been sold-out for a while now, so those lucky winners will be in store for a great show!
The Motet is extremely excited to announce that for Halloween 2011 we will be paying tribute to the music of one of the most influential rock bands of the last 40 years: THE GRATEFUL DEAD!
Yes, we know what some of you are thinking: How does the Grateful Dead's sound fit into the energy and vibe of a Motet Halloween show?? Well, with that in mind we are taking the challenge of reworking those epic and timeless songs with the energetic afro-funk grooves that you all come to expect from The Motet's hence the theme 'Funk is Dead!'