The Mother Hips | Behind Beyond | Review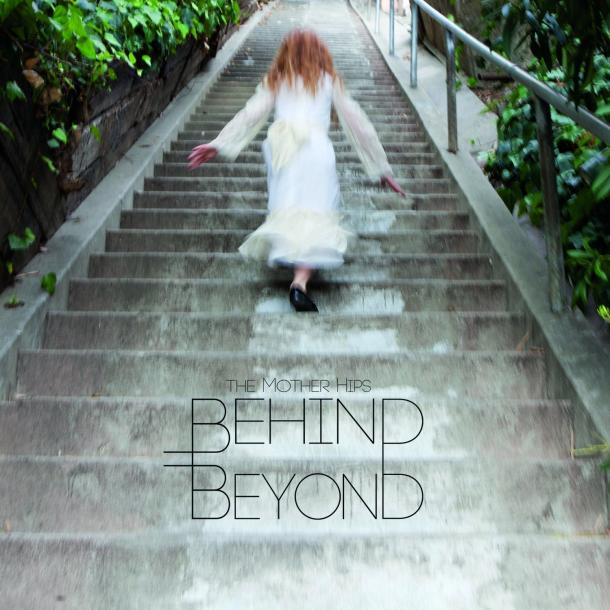 The Mother Hips have been around for twenty years, and I've never heard of them—I think—actually, on second thought, they do ring a bell. But that might just be residual from my Acid Mothers Temple salad days...
In any case, Behind Beyond is the band's latest disc, released in celebration of their platinum (or china, if you're old school) anniversary. The set includes ten tracks born of their "California soul" style, and listeners can expect a bevy of bites from somewhat sundry influences—psychedelia, strummin' country, and those undeniable pop aspirants, amongst others.
Having already dropped a hefty retrospective set (Days of Sun and Grass), the Hips are no new sheep to the stage; additionally, the major critical players (R. Stone, Mojo, the new-hipster New Yorker, etc.) seem to enjoy their stuff. Always a telling sign.
Behind Beyond explains why. The Mother Hips steal all the right licks, mimic the ideal indies, and package their product quite nicely. Sure, some tunes fall a little short (we call it filler), but that's beside the point. The Hips are... hip—lead songwriter Tim Bluhm recites his melodic mantra in typical City that Knows How guru fashion; his music promises a Mecca of Northern spirituality, brought clean via jangly guitars and rolling acoustics.
The album's influences are tangible. Alt-pop tracks like "Freed From a Prison" and "Behind Beyond" were lifted from Guster's arty days; "Tuffy," "Best Friend in Town," and "Shape the Bell" were born in a southern honky-tonk bar of Tom Petty's Heartbreaker seed—"Creation Smiles" is a similar, bluesy offering, but it's largely underwhelming—all of 'em sneak in some guest origin-stars, too: not-so-careful listens reveal hints of My Morning Jacket and half-doses of Foo Fighters. Yes, here is the land of simplistic range.
The best cuts, though, have more to offer in the way of multifaceted originality. Or, in other words, mishmash. "Isle Not of Man" provides xylophone-hooked soul over off-chord progressions with a solo that wavers in the territory between The Wall and the "Sultan of Swing." Changing pace, "Rose of Rainbows" starts off like a bootleg demo to the theme of 'Sanford and Son' before devolving to a standard Cali-pop outfit—with a Train-inspired Latin bridge to boot, of course. As an exercise in storytelling, "Jefferson Army" surprises, floating in an expanding haze of early British psychedelic prog that's up and gone Californee-way for the summer. Keeping in key, "Song for JB" plays its melody in near-country ballad. Rolling from the Hippie Highway, it provides mellow yellow conclusion to the set. A simple, fitting closer; no more or less.