I am a sucker for old-time music, the older the better. Slices of history that echo the times and evoke images of gone eras. The three young ladies of Mountain Man sing some amazing covers of old-school songs mixed in with their originals, which are at least as good. But I must admit I was initially hooked by their cover of "How'm I Doin' (Hey, Hey)" by Don Redman and his Orchestra (early 1930s), and subsequently fell in love with the rest of their catalog.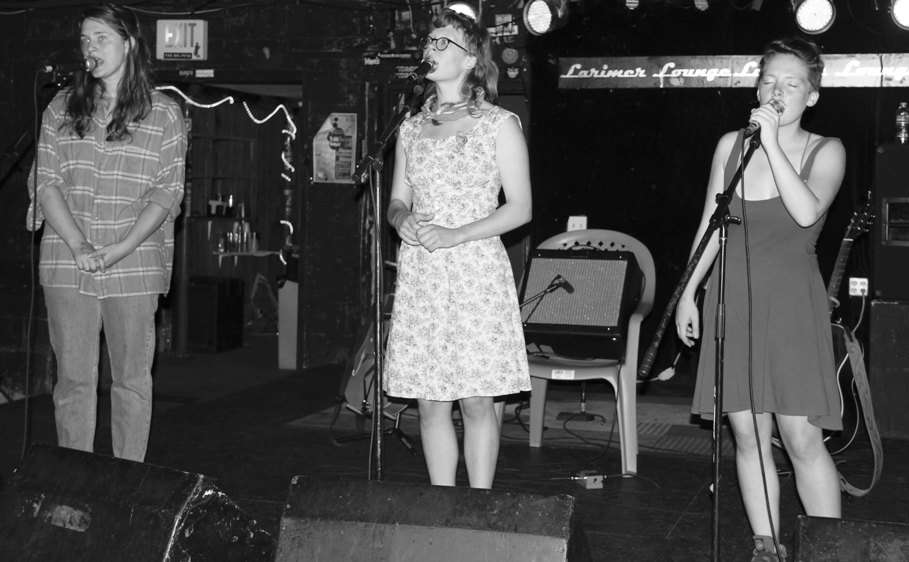 In February Mountain Man opened for the Decemberists at a sold out show at the Boulder Theater. Molly Erin Sarle, Alexandra Sauser-Monnig and Amelia Randall Meath charmed the pants off the audience. The blend of their voices can do spooky as well as flirty and serves up vocal nostalgia with a youthful newness.
So fast forward 4+ months to Saturday night at the Larimer Lounge in Denver; a headline gig at a smaller, more intimate venue. Far less people in the audience, but the exchange was entirely better between the band and the fans. The ladies seemed comfortable with the Denver crowd and humorous conversation about the groping potential upon hearing "Stairway to Heaven" at a school dance and singing "Wagon Wheel" wasted on whiskey filled the spaces in between songs from their album Made the Harbor and some well chosen covers.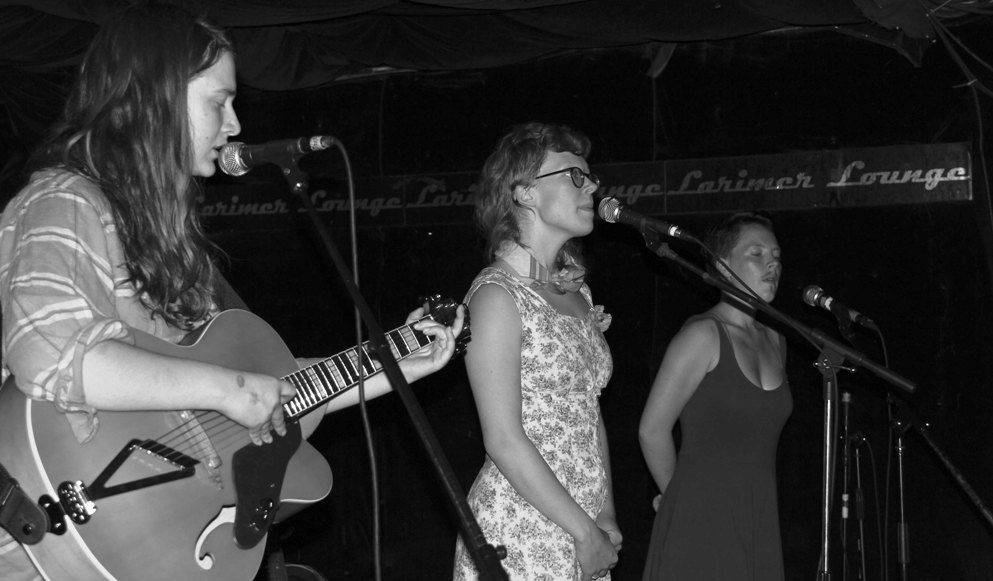 "Animal Tracks," "Play It Right" and "Mouthwings" showcased their songwriting talent, while "How'm I Doin' (Hey, Hey)," "Left Her Standing There" by the DeZurik Sisters and the Navajo prayer song "Now I Walk in Beauty" demonstrated remarkable cover song execution. Their individual personalities come through in dance and humorous banter as well as in vocal prowess, when their parts merge in song the result is nothing short of audible bliss.