National Jazz Museum in Harlem October Schedule
Submitted by mike on Mon, 09/29/2008 - 10:10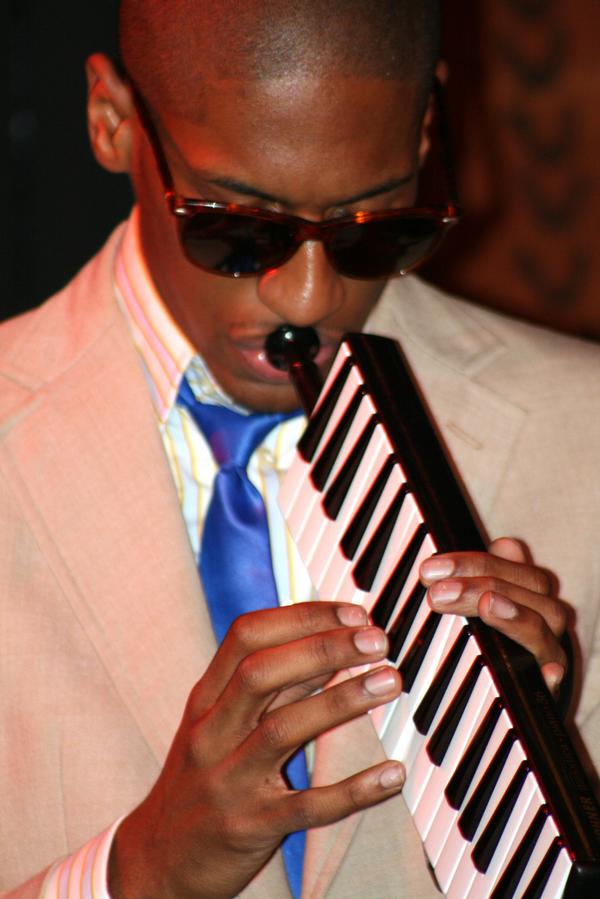 The National Jazz Museum in Harlem covers the gamut in October 2008, with live performances for the Harlem in the Himalayas series featuring elder masters and young artists who defy the constraints of genre through style as well as discussions with three notable media standard-bearers: WBGO's velvet-voice Rhonda Hamilton, and two living legends of journalism, Evelyn Cunningham and Nat Hentoff. (NOTE: the Harlem Speaks interview series will return this month to the Harlem School of the Arts).         
 
Our adult ed class, Jazz for Curious Listeners, explores the impact of jazz around the world as well as the influence of Asia, Europe, Australia, Africa, and the Americas on the preeminent United States musical idiom, jazz. And don't miss a special National Endowment of the Arts discussion on the future of jazz with a panel that includes executive director of The National Jazz Museum in Harlem, Loren Schoenberg. 
 
And to wrap up September, our last Classic Album analysis (of Andrew Hill's "Point of Departure") will be held on September 30th at the Visitor's Center. 
 
As you'll see below, our claim above of covering "the gamut" is far from a public relations ploy. Whatever your taste or level of interest in jazz, you'll find programs to satisfy your longing for artistic nourishment.
 
September 30, 2008
Jazz for Curious Listeners
What Makes it Tick? Five Classic Albums
7:00 – 8:30pm
Location: NJMIH Visitors Center
(104 E. 126th Street, Suite 2C)
FREE | register online 
Andrew Hill: Point of Departure

Alfred Lion, founder of Blue Note Records, considered Andrew Hill his last major discovery, for Hill's rich, rhythmic piano and utterly unique compositions stand alone. "Point Of Departure" is Hill's masterpiece, with rich three-horn arrangements for Kenny Dorham, Eric Dolphy and Joe Henderson. Richard Davis and Tony Williams complete this high level ensemble of musicians with a wide range of approaches, but who, on this classic date, created a unified aesthetic whole.
October 3, 2008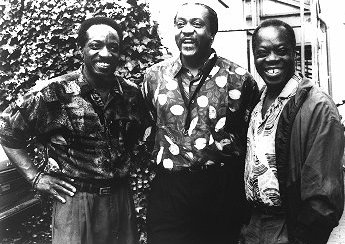 Harlem in the Himalayas
Reggie Workman, Oliver Lake & Andrew Cyrille
7:00pm
Location: Rubin Museum of Art
(150 West 17th Street)
$18 in advance | $20 at door | 
Box Office: 212.620.5000 ext. 344
Oliver Lake, saxophone
Reggie Workman, bass
Andrew Cyrille, drums
 
Trio 3 celebrates 20 years of performances in 2008. Jazz critic Gary Giddins, in his liner notes for one of the group's recordings, wrote that their ". . . cumulative experience involves the assimilation of every kind of jazz, from pre-bop mainstream to the furthest reaches of the avant-garde to sundry precincts on the world music front." 
Reggie Workman has long been one of the most technically gifted of all bassists, a brilliant player whose versatile style fits into both hard bop and very avant-garde settings. After working regularly with Gigi Gryce (1958), Red Garland, and Roy Haynes, he was a member of the John Coltrane Quartet for much of 1961, participating in several important recordings and on television. Workman then became a member of Art Blakey's Jazz Messengers (1962-1964) and was in the groups of Yusef Lateef (1964-65), Herbie Mann, and Thelonious Monk (1967). He recorded frequently in the 1960s (including many Blue Note dates and Archie Shepp's classic "Four for Trane").
Since that time, Workman has been both an educator and a working musician, and has played with numerous legendary jazz musicians including Max Roach, Art Farmer, Mal Waldron, David Murray, Sam Rivers, and Andrew Hill. In the 1980s, Workman began leading his own group, the Reggie Workman Ensemble. He also began a collaboration with pianist Marilyn Crispell that lasted into the next decade. During the '90s, Workman was not only active with his own ensemble, but also in Trio Three (with Andrew Cyrille and Oliver Lake), and Reggie Workman's Grooveship and Extravaganza.
In recognition of Workman's international performances and recordings spanning over 40 years, he was named a Living Legend by the African-American Historical and Cultural Museum in his hometown of Philadelphia; he is also a recipient of the Eubie Blake Award, and serves as an Associate Professor at New York's famed The New School (Jazz and Contemporary Music Department) where, in 2007, he celebrated his twentieth-year and was awarded the Distinguished Teaching Award.
 
Andrew Cyrille enrolled in Juilliard School of Music in 1958. In the late '50s and early '60s, he worked with such mainstream jazzers as Mary Lou Williams, Roland Hanna, Roland Kirk, Coleman Hawkins, and Junior Mance. He recorded with Hawkins, as well as tenor saxophonist Bill Barron, for the Savoy label. Then Cyrille succeeded Sunny Murray as Cecil Taylor's drummer in 1964. He stayed with the pianist until 1975, during which time he played on many of Taylor's classic albums. During that period he played with many other top players, including Marion Brown, Grachan Moncur III and Jimmy Giuffre. He also served for a time as artist in residence at Antioch College and recorded a solo percussion album, 1969's "What About?". Cyrille, Rashied Ali, and Milford Graves collaborated on a series of mid-'70s concerts entitled "Dialogue of the Drums." Cyrille is perhaps the preeminent free-jazz percussionist of the 1980s and '90s. 
Oliver Lake is an explosively unpredictable soloist, somewhat akin to Eric Dolphy in the ultra-nimble manner in which he traverses the full range of his main horn, the alto. Lake's astringent saxophone sound is his trademark - piercing, bluesy, and biting in the manner of a Maceo Parker, it was a perfect lead voice for the World Saxophone Quartet, the band with which Lake has made his most enduring mark on jazz.
From the late '60s to the early '70s he taught school, played in various contexts around St. Louis, and led—along with Julius Hemphill and Charles "Bobo" Shaw, among others—a musician's collective, the Black Artist's Group (BAG). In 1976, with Hemphill, Hamiet Bluiett, and David Murray, he founded the World Saxophone Quartet (WSQ). Over the next two decades, that band reached a level of popularity perhaps unprecedented by a free jazz ensemble. Its late-'80s albums of Ellington works and R&B tunes attracted an audience that otherwise might never have found its way to such an esoteric style. 
Lake continued working as a leader apart from the WSQ, he made excellent small-group albums in the '70s and '80s for Arista/Freedom and Black Saint. In the '80s, Lake led a reggae-oriented band, Jump Up, that had a degree of pop success. In the '90s, Lake continued to stretch creatively; a duo album with classically trained pianist Donal Fox set him free to explore the more fanciful side of his musical personality.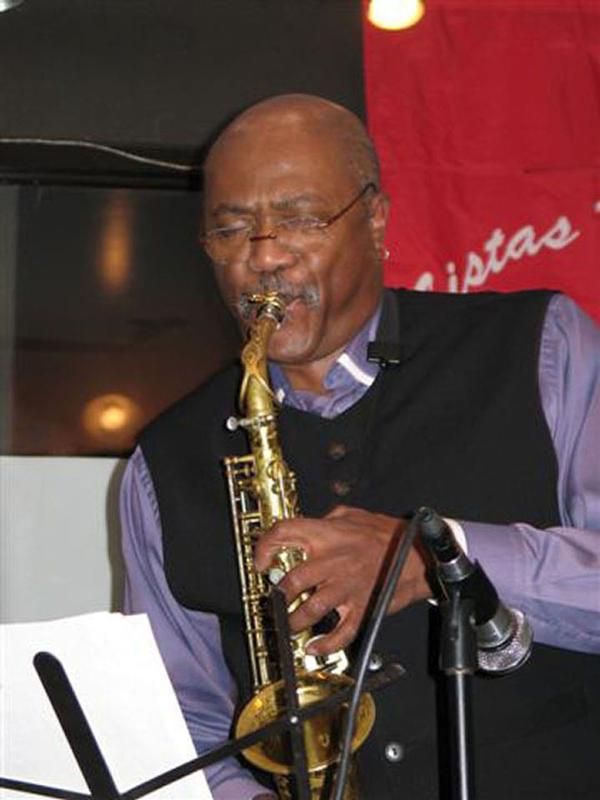 October 7, 2008

Jazz for Curious Listeners
Jazz Around the World: Asia
7:00 – 8:30pm
Location: NJMIH Visitors Center
(104 E. 126th Street, Suite 2C)
FREE | register online
Go to almost any of the major jazz clubs in New York, and look at the audience. Very likely you will see persons from various Asian countries in rapt attention. What is the draw for Asians to jazz? Explore the answers with Loren Schoenberg.
October 14, 2008

Jazz for Curious Listeners
Jazz Around the World: Europe and Australia
7:00 – 8:30pm
Location: NJMIH Visitors Center
(104 E. 126th Street, Suite 2C)
FREE | register online
Jazz has been accorded a level of respect and admiration in Europe since the 1930s rivaling the reception to jazz found anywhere, including the U.S. Many black American jazz musicians so appreciated the social acceptance of the music in Europe that they became expatriates. Come discover the cultural and social ties between American jazz and Europe, and Australia too.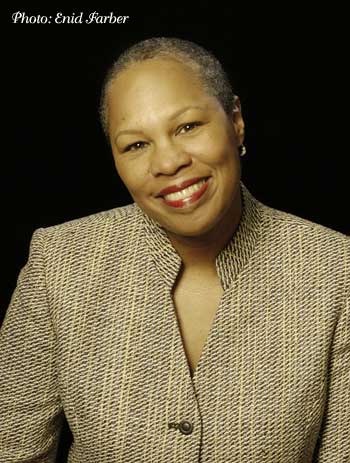 October 16, 2008

Harlem Speaks
Rhonda Hamilton, Jazz Broadcaster
6:30 – 8:30pm
Location: Harlem School of the Arts
(645 St. Nicholas Avenue, off 141st street)
FREE | Reservations: 212-348-8300
Please note our new location this month.
Rhonda Hamilton, a native New Yorker, is the host and producer of a popular jazz program which airs weekdays, 10AM - 2PM, on WBGO/Jazz 88FM in Newark, NJ. 
In 1976, Ms. Hamilton graduated from Boston University's School of Public Communication, receiving a B.S. in Broadcasting and Film. She also studied acting at the Actor's Studio in Boston. She began her career in radio in 1975 as a jazz announcer/producer at WBUR-FM in Boston. She later became the music director for WBUR. At WBZ-TV in Boston, she worked as a music reviewer and commentator on the public affairs program, "Mzizi Roots." 
Returning to the New York/New Jersey metropolitan area in March 1979, Ms. Hamilton came to WBGO at the station's inception and has played a key role in making Jazz 88 one of the finest and most listened to jazz stations in the world. In 1979 and 1980, she won the New York Jazz Award for Best Jazz DJ "in appreciation of a major contribution to the cultural life of our region." 
In 1995 she was recognized "for her achievements in the world of jazz" as the recipient of The Ladies in Jazz Award from Mayor Giuliani of New York and the Harlem Chamber of Commerce. 
Ms. Hamiton's work has taken her to three continents. In 1984 she was invited to attend the first Senegalese Festival of Jazz and African Music. While in Dakar, Senegal, Ms. Hamilton was interviewed as a featured guest on a national TV news program. In 1985 she was invited to Europe by the Danish Tourist Board to document the Scandinavian jazz scene. After traveling to Brazil, Ms. Hamilton exposed the American public to various aspects of Brazilian culture - music, dance, film, food, religion, etc. - when she hosted a series of 36 programs called "Brazil/New York" which aired on WNYC-TV in 1985 and 1986. 
In addition to her work at WBGO, Ms. Hamilton also does commercial and industrial voice-overs and is often called upon to host/narrate film, video and radio productions for such organizations as WNET-TV PBS/Channel 13 in New York, National Public Radio, Columbia Records and Japan Television NHK. She was the host of the nationally syndicated radio series "Big Apple Jazz", "American Women in Jazz" and "The Voices of Jazz," which she also co-produced. 
Ms. Hamilton frequently hosts special music and cultural events in such historic places as the Apollo Theater, Carnegie Hall, Lincoln Center, the Beacon Theater and the Brooklyn Academy of Music. In 1993 she produced and moderated a Symposium on Women in Jazz for the Newark Jazz Festival and in 1996 she was a guest speaker on "Jazz and The Media" at the first annual Mary Lou Williams Women's Jazz Festival at the Kennedy Center in Washington, D.C.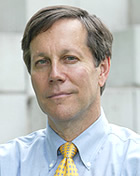 October 17, 2008

Special Event
NEA Jazz Symposium: The Future of Jazz
9:00 – 11:30am
Location: Langston Hughes Auditorium
(Schomburg Center for Research in Black Culture, 515 Malcolm X Boulevard)
FREE | r.s.v.p. by October 10
Dana Gioia, Chairman of the National Endowment for the Arts, invites you to participate in a lively conversation on the future of jazz, jazz education, and jazz audiences.
Panelists will include: 
Dr. David Baker, NEA Jazz Master
Dr. Billy Taylor, NEA Jazz Master 
Adrian Ellis, Executive Director, Jazz at Lincoln Center
Nicole Mitchell, flutist and composer
Loren Schoenberg, Executive Director, The National Jazz Museum in Harlem
Helen Sung, pianist and composer
Moderated by A.B. Spellman, author, poet, and critic
This symposium launches the 2009 NEA Jazz Masters celebration, taking place in partnership with Jazz at Lincoln Center.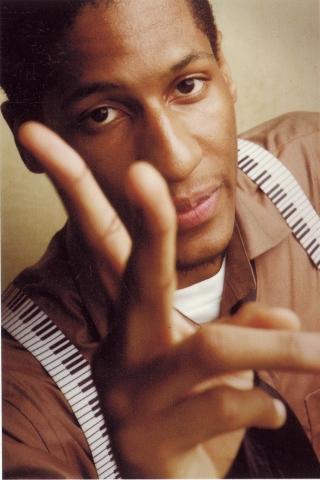 October 17, 2008

Harlem in the Himalayas
The Jonathan Batiste Trio
7:00pm
Location: Rubin Museum of Art
(150 West 17th Street)
$18 in advance | $20 at door | 
Box Office: 212.620.5000 ext. 344
Jonathan Batiste was born in New Orleans, Louisiana in 1986. He was first introduced to music through his family's band, the Batiste Brothers Band, in which he played percussion at the age of 8, switching to the piano at age 11.  
By the age of 16 years old, Jonathan could be seen performing with some of New Orleans' most outstanding and respected musicians, including the New Orleans Jazz Orchestra, Wynton Marsalis, Irvin Mayfield, Nicholas Payton, Alvin Batiste, Cyril Neville, Donald Harrison, Troy "Trombone Shorty" Andrews at venues such as New Orleans' Snug Harbor, Tipitinas, Funky Butt as well as the New Orleans Jazz and Heritage Festival where he debuted his band in 2005. By the age of 17, he released his first CD as a leader entitled "Times in New Orleans." Also that year, Jonathan was selected through a nationwide search to be a member of the 2004 Gibson/Baldwin Grammy High School Jazz Ensembles in which he performed, in trio format, at the Grammy week of events as well as the Grammy pre-telecast and post celebration in Los Angeles. 
In 2004, Jonathan graduated from St. Augustine High School and the New Orleans Center for Creative Arts (NOCCA) under the tutelage of Alvin Batiste, Michael Pellera, and others. NOCCA is a high-level fine arts conservatory that has produced alumni such as Wynton Marsalis, Branford Marsalis, Harry Connick Jr., Terrence Blanchard and many more. Jonathan auditioned at The Juilliard School for the 2004-2005 school year and was accepted. He graduated from Juilliard in 2008. Since his arrival to New York he has been performing regularly around the city with his trio. His most recent release entitled "Live In New York: At The Rubin Museum Of Art" features the talents of his trio (Phillip Kuehn and Joe Saylor), as well as his skills as a pianist and composer in a live acoustic setting.
He recently was awarded the "Movado Future Legend" award in jazz and has been playing around the world with his trio from Portugal to New York. He joined his fellow Juilliard piano colleague Aaron Diehl and one of his key influences, Marcus Roberts, on stage at Jazz at Lincoln Center's Allen Room for a solo piano recital titled, "Ragtime, Stride and Stomp."
October 21, 2008

Jazz for Curious Listeners
Jazz Around the World: Africa
7:00 – 8:30pm
Location: NJMIH Visitors Center
(104 E. 126th Street, Suite 2C)
FREE | register online
Jazz was founded by descendants from the continent of Africa, who retained certain features that found its way into jazz, such as a dance-beat orientation to movement. But jazz has also influenced the music of Africa, and some noted African pop stars such as Fela Kuti, founder of the Afrobeat style. Cross-cultural influence is the theme tonight, as we continue to explore Jazz Around the World.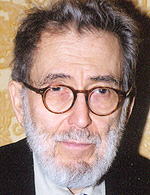 October 27, 2008

Jazz for Curious Readers
Nat Hentoff
6:30 – 8:00pm
Location: NJMIH Visitors Center
(104 E. 126th Street, Suite 2C)
FREE | Reservations: 212-348-8300 or register online
Nat Hentoff was born in Boston in 1925. He received his B.A. with the highest honors from Northeastern University and did graduate work at Harvard. He was a Fulbright fellow at the Sorbonne in Paris in 1950. From 1953 through 1957 he was associate editor of Down Beat magazine. He was awarded a Guggenheim Fellowship in education and an American Bar Association Silver Gavel Award in 1980 for his coverage of the law and criminal justice in his columns. In 1985 he was awarded an honorary Doctorate of Laws by Northeastern University. 
He has published many books on jazz, biographies and novels, including a number of books for children. Among his works: "Does Anybody Give A Damn?: Nat Hentoff on Education," "Our Children Are Dying," "A Doctor Among Addicts," "Peace Agitator: The Story of A. J Muste," "The New Equality," "The First Freedom: The Tumultuous History of Free Speech in America," "The Day They Came to Arrest the Book," "The Man from Internal Affairs," "Boston Boy," "John Cardinal O'Connor: At The Storm Center of a Changing American Catholic Church," "Free Speech for Me and Not for Thee: How the American Left and Right Relentlessly Censor Each Other,"  "Listen to the Stories: Nat Hentoff on Jazz and Country Music," and the celebrated young people's book on race and jazz, "Jazz Country." 
In addition to his weekly Village Voice column, Hentoff writes on music for the Wall Street Journal. Among other publications in which his work has appeared are the New York Times, the New Republic, Commonweal, the Atlantic and the New Yorker, where he was a staff writer for more than 25 years. 
Hentoff's views on journalistic responsibility and the rights of Americans to write, think and speak freely are expressed in his weekly column, and he has come to be acknowledged as a foremost authority in the area of First Amendment defense. He is also an expert on the Bill of Rights, the Supreme Court, student rights and education. 
October 28, 2008

Jazz for Curious Listeners
Jazz Around the World: The Americas
7:00 – 8:30pm
Location: NJMIH Visitors Center
(104 E. 126th Street, Suite 2C)
FREE | register online
Jazz is a North American export with strong South American "tinges," to paraphrase Jelly Roll Morton. From Brazil to Argentina, Cuba to Puerto Rico, are musicians who have incorporated jazz into their native sounds and grooves. And the presence of musicians from the Caribbean is one of the best kept secrets in jazz. Uncover the truth tonight.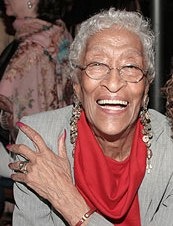 October 30, 2008

Harlem Speaks
Evelyn Cunningham, Journalist
6:30 – 8:30pm
Location: Harlem School of the Arts
(645 St. Nicholas Avenue, off 141st street)
FREE | Reservations: 212-348-8300
Reporter, editor, columnist, radio host, special assistant to governors, member of various  task forces, Evelyn Cunningham has been involved in much of the reporting and shaping of American civil rights. She covered the Civil Rights Movement as a reporter for one of the foremost African American newspapers the Pittsburgh Courier. Cunningham has also served underrepresented Americans through seeking to improve opportunities and increase rights for African Americans, women and poor citizens, through public and private positions within the government and various organizations.
Evelyn Elizabeth Long was born on January 25, 1916, in Elizabeth City, North Carolina in Pasquotank County. Her mother, Mary Whitehurst Long, a dressmaker, and father, Clyde Long, a cabdriver, were very involved in their children's (Cunningham has a brother, Clyde Whitehurst) education. When her parents heard their daughter say she wanted to pick cotton when she grew up, they moved the family from North Carolina to Harlem, New York, where African Americans were progressive. Upon reaching New York, Cunningham did well in school and graduated from Hunter College High School in 1934. She later went to Long Island University where she graduated with a BA in the social sciences in 1943.
In 1940, Cunningham began to work for the Pittsburgh Courier by clipping stories from the New York Times that were relevant to blacks and rewriting these stories for the Courier. She was a reporter, columnist, editor and city editor with the Pittsburgh Courier from 1940-1962. Cunningham covered lynchings, major events, protests, and key figures such as Martin Luther King, Malcolm X during this era. She was known for getting people to open up and tell her things, stories they might not tell others.
In 1961, interested in being involved in direct action while reporting, Cunningham traveled with Percy Sutton and other NAACP members to the Double T Diner in Rosedale, MD to stage a sit-in protesting segregation practices in restaurants. The group was arrested, found guilty of trespassing and fined $101.
In this same year, Cunningham began hosting "At Home With Evelyn Cunningham," a half hour radio show on WLIB in New York. During the show's five years and popularity, Cunningham interviewed significant figures within the African American community in New York. 

Evelyn Cunningham's post-journalistic career developed when she became special assistant to Jackie Robinson, former baseball player and political consultant to Governor Rockefeller. In this position and others that followed, she continued her service to the American public. Cunningham was the special assistant to New York Governors Nelson A. Rockefeller and Malcolm Wilson, and director of the Women's Unit in the office of the Governor between 1969-1974. In 1969, Cunningham accompanied Rockefeller to several Caribbean countries in order to research and write a report on racial problems and women's problems in that region. Under President Richard Nixon, Cunningham was appointed to the Task Force on Women's Rights and Responsibilities (1969). From 1975-1976, she also served as special assistant to U.S. President Gerald Ford, office of Vice President Rockefeller. In 1970, Cunningham helped to found the New York Coalition of One Hundred Black Women, a nonprofit organization which seeks to improve the lives of black women and their families through implementing initiatives and services to address important social, economic, political, cultural issues. She has belonged to many feminist organizations throughout the years and has had a special interest in working within the government and in nonprofits on addressing major issues that concern women.
Evelyn Cunningham was one of five former reporters of the Pittsburgh Courier to receive the prestigious George Polk Award in 1998 on behalf of the newspaper. It was the first time the award, usually reserved for an individual, had been given to a newspaper. She also won the Women of the Century Award from the Century Club, (NYC) in 1998. A nonagenarian, Cunningham serves on different boards and on keeping young people involved in the arts.