New John K. Band shows in VA, MD & NJ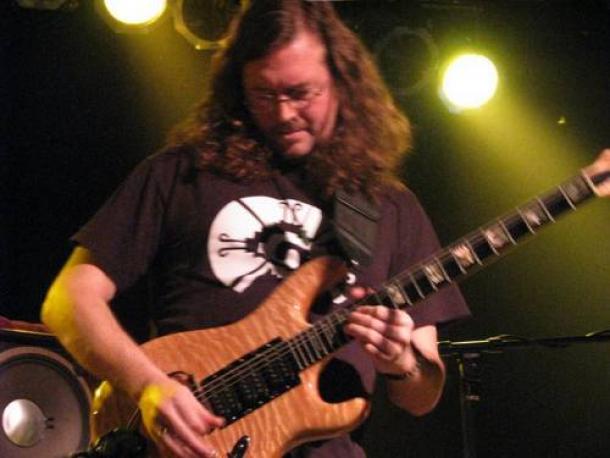 This is my first newsletter of the year, so... welcome 2013!  Thanks for your continued subscription to the JK Wireservice.  I use ReverbNation to maintain this subscription list (similar to Constant Contact, but music-oriented), and if you are interested, they have an entire social network dedicated to music.  Also, if you wish to unsubscribe, please feel free to click the 'unsubscribe' link at the bottom of this email.
Its already been an eventful year... four Furthur shows at the Sweetwater in Mill Valley, CA; four Phil Lesh & Friends at Terrapin Crossroads with God Street Wine; a small, intimate solo show with Tom Constanten in DC; and then four more Furthur shows in Denver.  Now I am pleased to announce the addition of three new John K. Band dates to the schedule:
Mar 23 - State Theatre - Falls Church, VA
7pm doors/9pm show - 2 full sets - $12adv - 18+
Facebook event page    Online tickets
Fri Apr 12 - Cafe 611 - Frederick, MD
7:30pm doors/9pm show - $15adv - 18+
w/ Ultraviolet Hippopotomus
Facebook event page    Online tickets
Sat Apr 13 - Mexicali Live - Teaneck, NJ
6pm doors/9pm show - 2 full sets - $20adv/$25dos - 21+
Facebook event page    Online tickets
And then Furthur picks up at the Capitol Theatre in Port Chester, NY for eight shows starting April 16, wrapping up the east coast spring run at Boardwalk Hall in Atlantic City, NJ on April 27.
For more schedule details please visit the Schedule Page on my website.
In other news: I had the honor of playing electric violin on a track for the upcoming debut studio release from Djesben.  The song is titled Bahia Beat, and the CD album is due out sometime this spring.   And, Indi Riverflow, my lyrical collaborator on the song Desert Trance, has just published a collection of his poems called Gyroscape: a year of the lyrical life and it is available online.
Peace, Love, & Light... and thank you for your support!