The Oak Creek Band Leaves a Mark with New Fingerprints EP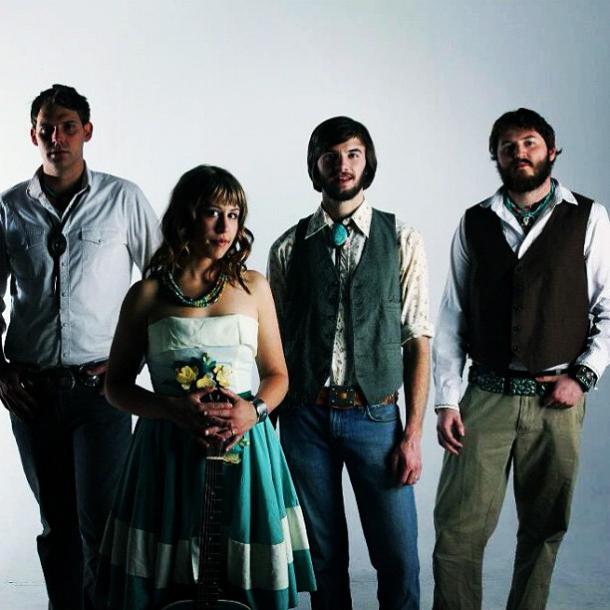 The Oak Creek Band, hailing from Denver CO, announces the release of their sophomore effort, Fingerprints EP, the follow up to their 2011 self-titled EP. Fingerprints embodies the Indie Pop/Americana sound that The Oak Creek Band has been cultivating in the Southwest, framing classic songwriting with energetic execution, all the while blurring the boundaries between traditional genres. Guest artists on the EP include Seth Evans of Rossonian (formerly of O'Holloran) on the piano and Ryan Ebarb, of Mountain Standard Time (formerly of Yamn), on the Hammond organ. The Congress' Mark Levy, The Oak Creek Band's first drummer, also makes an appearance on the EP, lending his skills and talent on all drum tracks. Fingerprints was produced by lead guitarist and vocalist Daniel Watters, and was recorded at Scanhope Sound Studio in Morrison, CO, marking studio's first project.
Fingerprints tells the story of the past colliding with the future, yielding change and love through human connection. Recorded on analog tape, the styles of music portrayed on the EP are pulled from a variety of influences, yet collectively has a timeless sound. From the dreamy "2012" and folk rock ballads such as "Don't Be Fooled," to the Americana-infused "I Want You Around" and the gospel spiked classic rock "Barefoot Baby" to the the band's indie rock cover of Pinback's "Penelope," this album appeals to wide audience while achieving a cohesive indie pop sound.
The Oak Creek Band is a four-piece rock group, originally from Sedona, Arizona, now based in Denver, Colorado. Known for their soaring harmonies, lush arrangements, and high-energy live performances, the band's sound is an eclectic mix of soul and folk influenced indie-rock. The Oak Creek Band's most recent EP, Fingerprints, features six songs from the band's popular live repertoire including their new single "Don't Be Fooled."