Out Now: Acoustic America from Putumayo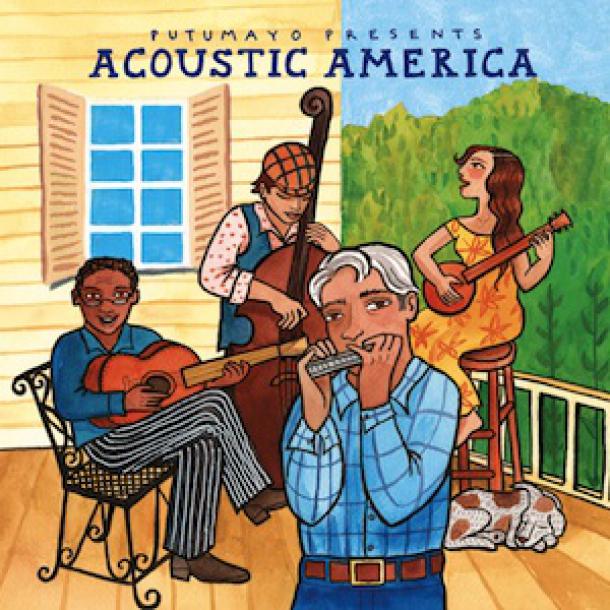 Putumayo, the label behind some of the world's most loved music compilations, is pleased to release the newest albums in their American roots music series today, June 18th, 2013. Acoustic America, and companion children's album American Playground, offer an acoustic taste of North America's rich musical heritage. With the release of these albums, Putumayo also celebrates their two-decade long history of presenting diverse musical offerings from around the world. Over the past 20 years, Putumayo has remained a trusted curator and presenter of album compilations that span the globe.
Steeped in folk, blues, jazz, country and bluegrass traditions, Acoustic America features performances by both well-known and up-and-coming artists including American roots legend Doc Watson; blues duo Sonny Terry and Brownie McGhee; ragtime jazz band The Jim Kweskin Band; folk band Red Horse (featuring independent singer-songwriters Eliza Gilkyson, John Gorka and Lucy Kaplansky) and more.
Since 1993, Putumayo World Music, founded by Dan Storper, has been researching and curating music compilations that take listeners on a musical journey around the world. What started as soundtracks for the Putumayo international clothing and handicraft stores, has blossomed into a trusted brand that has enjoyed being part of the pop-culture landscape.
For more information on Putumayo, visit: www.putumayo.com