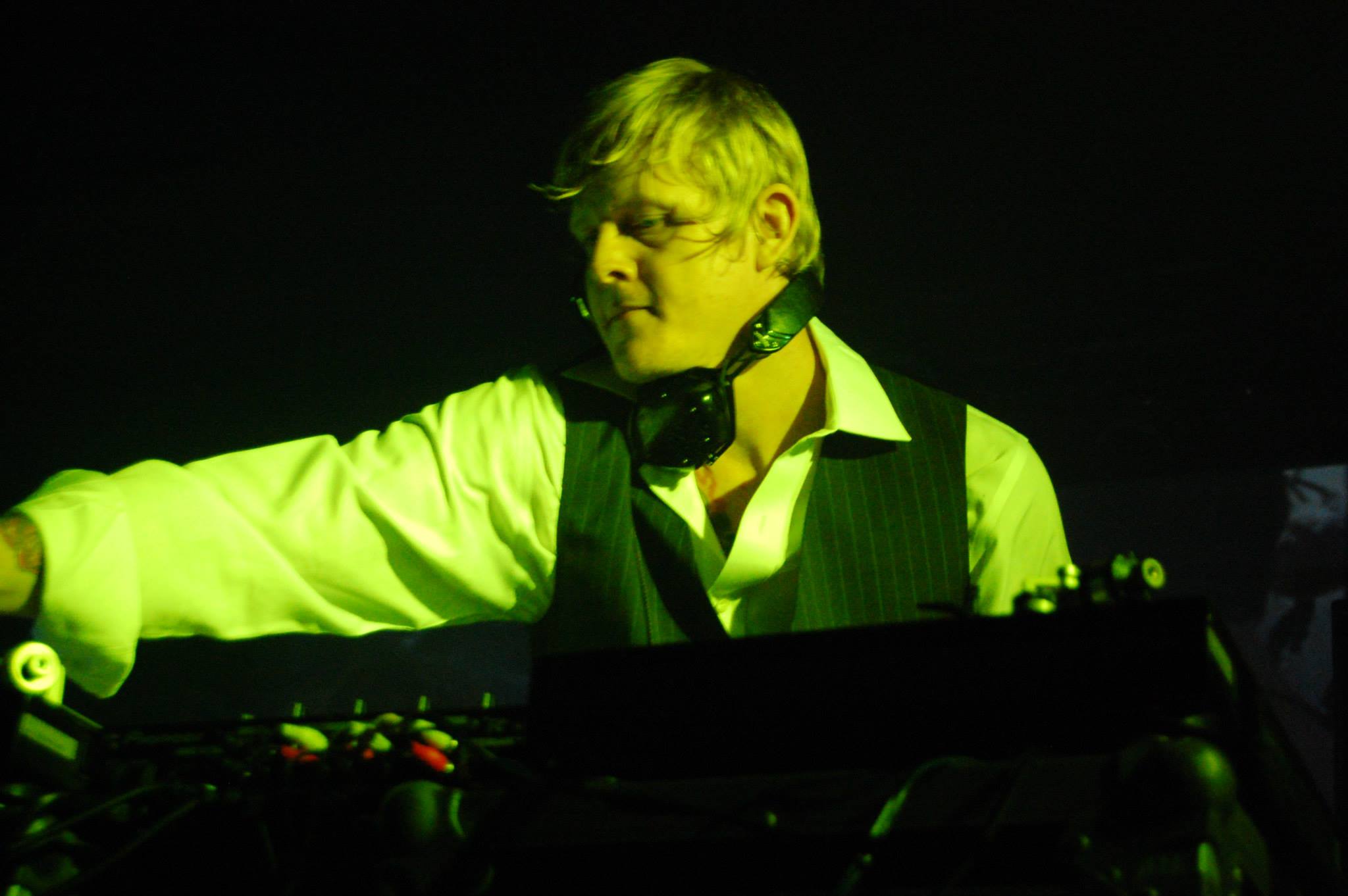 Most of Fayetteville, AR loves any reason to go out and get down. What's one of the best reasons to hit the town? Halloween, of course! With shrouded faces and awesome costumes, fans of PANTyRAiD (and partying in general) filled George's Majestic Lounge to the brim. This show sold out four days before the day of the show - people were ready to put on their favorite dance panties and groove the night into sunrise (which I am no longer physically capable of doing).The Halloween bash at George's started with a set by Drummadic, a pretty fun DJ from Tulsa, Okla. He played a lot of smooth, bass-heavy tracks that were danceable but not overly annoying or hard-hitting. That's how I like my electronic music…danceable, relatively chill and not confusing or disruptive. There's a place for artmusic (which is sometimes confusing/disruptive), but for me this year that was not on Halloween night. Subkulture played a 45-minute set and as the crowd trickled in they took notice of the DJ on stage…but most folks were just there to get on down to PANTyRAiD town.Well after my normal bedtime, around midnight, PANTyRAiD took the stage to a loud and roaring crowd. Most people in the audience were dressed and PANTyRAiD gave costumes a small effort by wearing half masks. Although speaking from experience, it's difficult to do anything onstage in a group of people when you're out of your comfort zone. The duo's set started out a bit lackluster for me. It seemed the two just weren't all that into playing for Fayetteville. But as it turned out, I think the masks were holding PANTyRAiD down. Once the two ripped off their masks the music got heavier, louder and overall more pleasant to listen to.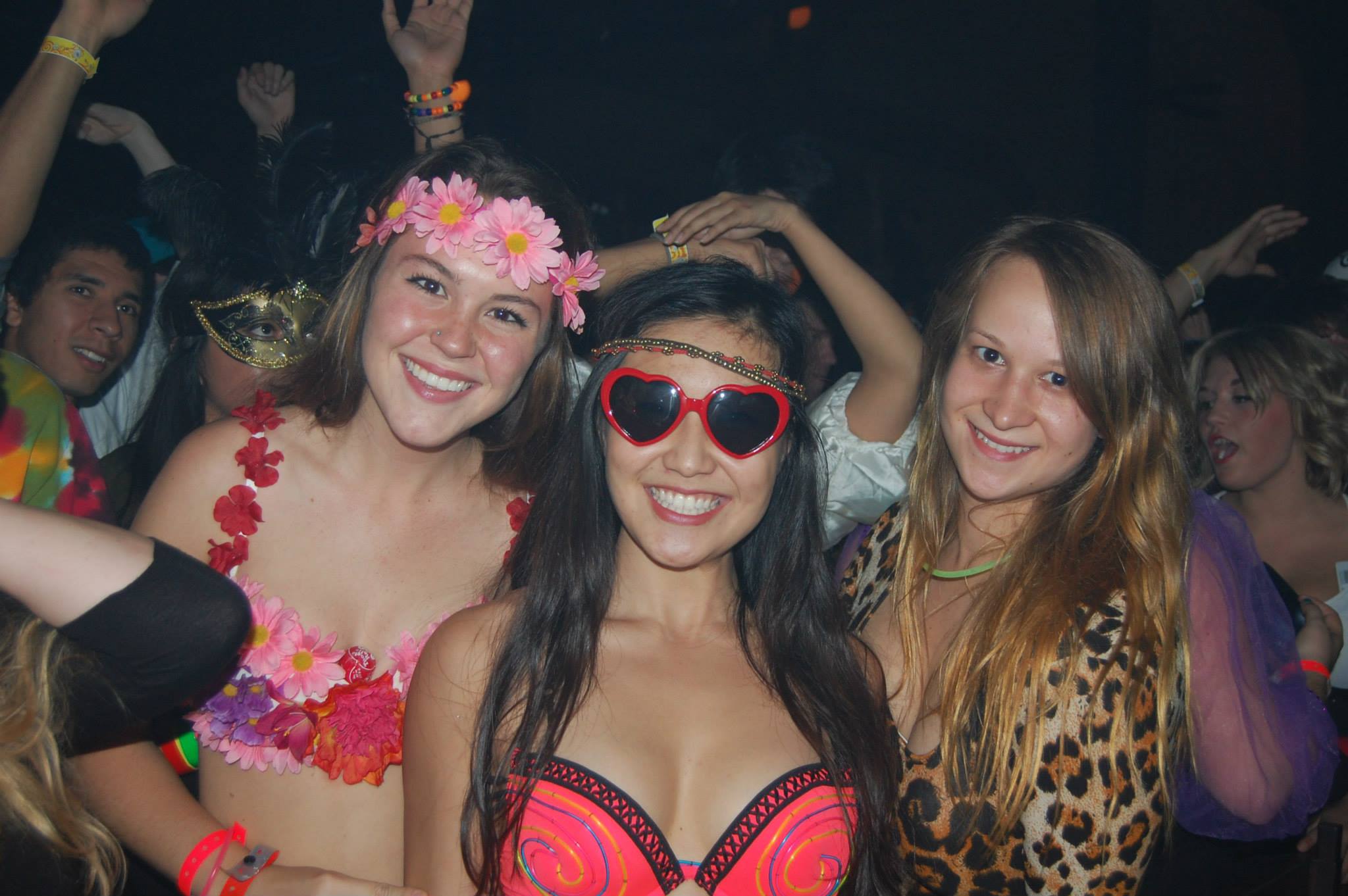 There was a host of people in the audience - from adults who just love George's Majestic Lounge and mid-20s adults bobbing to the music to the under-21 crowd (which was most of the crowd). George's is an 18+ venue and most of these kids were having the best time of their life – or at least their best Halloween…or maybe just the best night that night. Suffice it to say these guys were damn pumped to be at that show. They were sweaty (most of us were) and dazed, enjoying all the lasers and drinking lots of water. I think this is PANTyRAiD's crowd whether or not they like it (and I have no idea if they do).The show featured popular songs like Beba, as well as some new tunes. And I think I even heard something about a Fayetteville-specific song; but as at most electronic shows, most of the songs just faded from one to another and, to me, the show was just one big dance tune! Around 1:30 am PANTyRAiD shut it down; the crowd was begging for an encore but no dice – George's had to end the show. No matter what happened and who was at the show, PANTyRAiD was a great way to ring in the first of November! There were lots of great costumes, a rarin'-and-ready crowd and I danced my face off with my friends and favorite lady. That's really all I wanted from this show.  I can't say this show changed my life, but I did have a damn good time. Thanks, PANTyRAiD!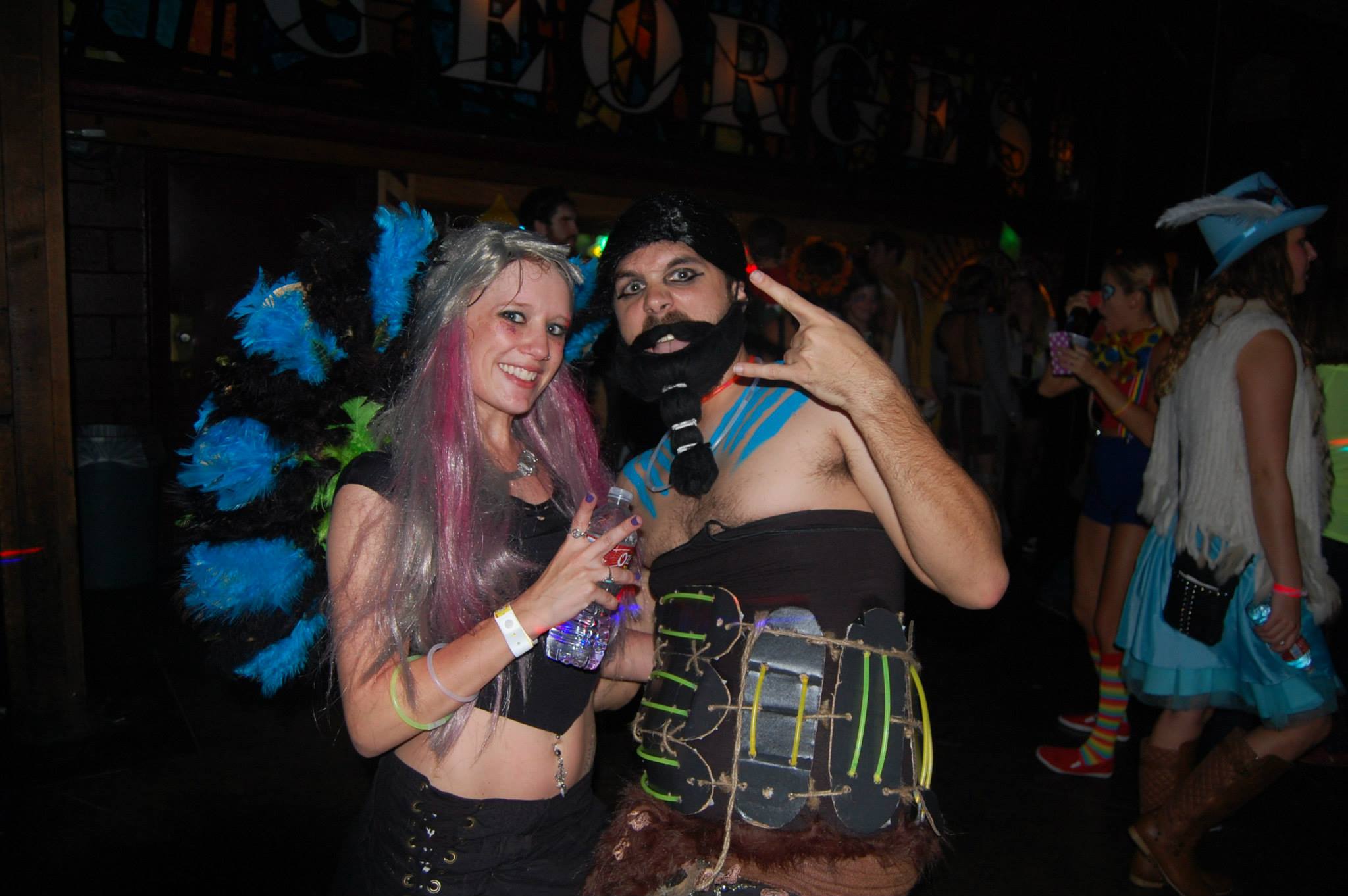 Check out more photos from the show.