Papadosio & June What?! @ the Fox Theatre
Submitted by mike on Tue, 04/13/2010 - 23:10
Some music, because of its originality, timelessness, mass appeal, or perhaps because it is just plain odd, will always be destined for the hallowed halls of cult classicism. No band fits this criteria better than Papadosio. Papadosio has wowed crowds from Denver to NYC, Cleveland to Atlanta, shaking the earth at festivals and clubs alike.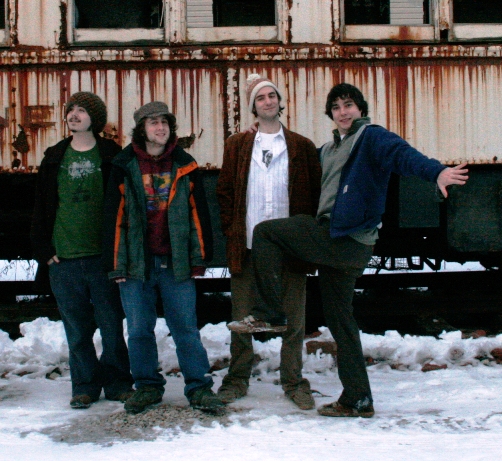 Papadosio's music is all about unexpected combinations. From Rock/House to Jazz/Hop to Dub/Breaks and so on, every song has a unique approach to attaining originality. Long improvisational interludes and vocal harmonies quickly set this group in a new category of mass appeal.
Adam Fox(Universal Studio's): "It is rare for Bands to have such control, understanding, and objectivity as they create and produce their own music. Young, freakishly mature, and wise beyond their years, Papadosio has just released a sophisticated work of art."
A rising star in their field, Juno What?! is bringing their illuminated madness to every venue upon which they descend. Featuring members of The Motet (Dominic Lalli, Dave Watts and Joey Porter), these three accomplished musicians have gathered their collective talents to focus on this mission of making the world a better place.......to dance!
Papadosio & June What?! | June 11th, 2010
Doors: 08:30PM Show: 09:00 PM $8 ADV / $12 DOS +$2 for under 21 tickets
Tickets on sale through the Fox Theatre box office
Internet 24-7 at www.foxtheatre.com

Phone: During box office hours: 303.443.3399