Patricia Vonne Releases New Album 'Rattle My Cage' Sept. 10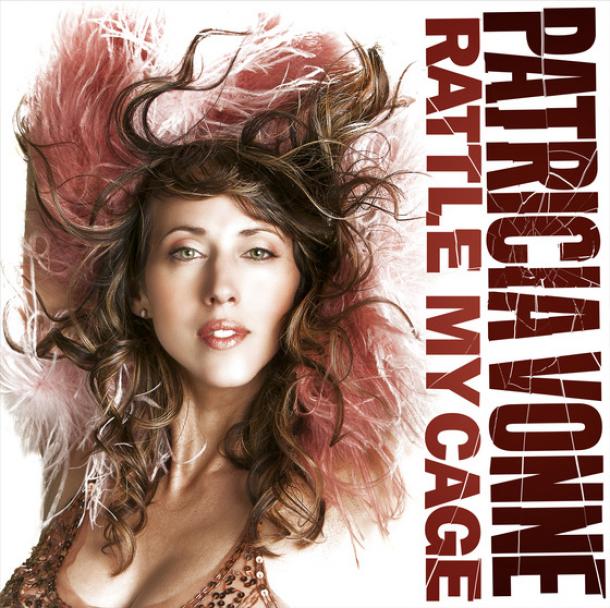 Still basking in the glow from her incredible Montreaux Jazz Festival debut, award-winning singer-songwriter Patricia Vonne is ready to shake up listeners near and far with her new album, RATTLE MY CAGE, releasing Sept. 10, 2013, on her own Bandolera Records label. Just after release shows Sept. 12 at Sam's Burger Joint in San Antonio and Sept. 14 the Continental Club in Austin, she returns to Europe to celebrate her release with fans in Germany and Switzerland. (See tour dates below.)
No matter where she performs, Vonne beguiles audiences with her south-of-the-border-flavored Texas roots music, a potent bilingual blend of blues, flamenco and rock grooves — good for rattling all kinds of cages. Her fifth album features songs co-written with her dream list of top Texas-based artists, including Alejandro Escovedo, Rosie Flores and the late Doyle Bramhall. Her collaborators also include fellow San Antonio native Michael Martin, Alex Ruiz, Peter Kingsbery and her filmmaking older brother, Robert Rodriguez (Sin City, Spy Kids).
"I thought, 'Wow, wouldn't it be wonderful on this album to embrace the music of the artists that have inspired me?'" explains Vonne, now living in Austin.
Produced and engineered by Carl Thiel with additional production by Rick Del Castillo and Darin Murphy, the album features some of Texas' finest players, from Del Castillo to keyboardists Michael Ramos and Ian McLagan, accordionist Bukka Allen and tenor sax play Johnny Reno, among others. Leadoff singles are "Rattle My Cage," "Dark Mile" and "Ravage Your Heart."
"She's such a passionate artist and person, and all that seeps through the grooves of her new record," says Escovedo. "I think it's her best yet."
He wouldn't say it if he didn't mean it. Vonne's gonna rock and rattle ears everywhere with this one. 
Rattle My Cage tour dates
Sept. 12 – Sam's Burger Joint, San Antonio (with the Infidels)
Sept. 14 – Continental Club, Austin (with the Infidels)
Sept. 26 – Franziskaner, Bad Saulgau, Germany
Sept. 27 – The Rainbow, Horb-Altheim, Germany
Sept. 28 – KiK, Offenburg, Germany 
Sept. 30 – El Lokal, Zurich, Switzerland
Oct. 3 – Moonwalker Music Club, Aarberg, Switzerland (with the Spin Doctors)
Oct. 4 – Bar de la Ferme, Nyon, Switzerland
Oct. 5 – Gaskessel, Bern, Switzerland
Oct.  9 – Dolder 2, Feuerthalen, Switzerland
Oct. 10 – S'Gwölb Music Club, Regensdorf-Watt, Switzerland
Nov. 7 – Hill Country, New York, N.Y.
Nov. 16 – The Bugle Boy, LaGrange, Texas