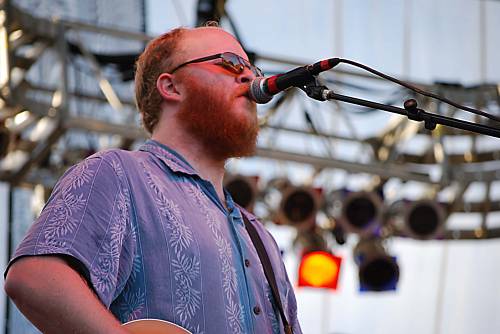 Genre-bending improv-rock band Perpetual Groove are back on the road and are proud to announce the PGroove v. 2.012 spring tour. Rejoining the collective is original keyboardist, Matt McDonald. The band will celebrate the reunion of McDonald to the group with a busy east coast touring schedule followed by dates to kick off the summer festival season.
McDonald left the collective in 2008 to focus on his growing family. He returns with fresh enthusiasm after a more than three-year sabbatical. "It's quite obvious that the four of us are meant to be making music again together as Perpetual Groove," comments McDonald. "This is not a return to a previous sound or way of doing things, this is a new era for all of us."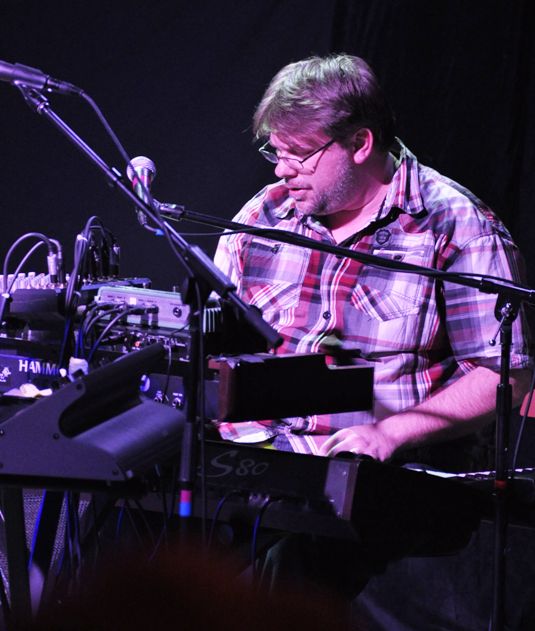 Perpetual Groove's musical improvisation skills are a defining element in their ambitious compositions. Their original sound pulls from jazz, neo-psychedelic, electronica, RnB, and progressive rock. As highly proficient musicians, Perpetual Groove fluidly leads their audience through various moods and genres of sounds topping off the performance with a striking lighting experience.
After 10+ years of relentless touring, the Athens-based collective are known as a consummate favorite in the jam band scene and at music festivals. PGroove, as their fans affectionately know them, will begin this festival season with performances at the SweetWater 420 Fest and Wakarusa. They will also headline their own music festival, Amberland, in La Fayette, GA during Memorial Day Weekend May 25th - 28th.
For more information on Perpetual Groove or to purchase tickets to their spring shows, please visit their website.

Perpetual Groove Spring Tour Dates:
3/1/12 - Crowbar Live - Tampa, FL
3/2/12 - Culture Room - Ft. Lauderdale, FL
3/3/12 - Culture Room - Ft. Lauderdale, FL
3/10/12 - Jefferson Theater - Charlottesville, VA
3/15/12 - Baltimore Soundstage - Baltimore, MD
3/16/12 - The Hamilton - Washington, DC
3/17/12 - The Blockley - Philadelphia, PA
3/20/12 - Higher Ground - South Burlington, VT
3/21/12 - Jillians of Albany - Albany, NY
3/22/12 - Middle East Upstairs - Cambridge, MA
3/23/12 - Middle East Upstairs - Cambridge, MA
3/24/12 - Brooklyn Bowl - Brooklyn, NY
3/29/12 - Sun Music Hall - Floyd, VA
3/30/12 - The National - Richmond, VA
3/31/12 - Lincoln Theatre - Raleigh, NC
4/7/12 - The Ciderhouse - Knoxville, TN
4/13/12 - Neighborhood Theatre - Charlotte, NC
4/19/12 - Legends - Boone, NC
4/20/12 - Sweetwater 420 Fest - Atlanta, GA
4/28/12 - Georgia Theatre - Athens, GA
5/25/12 - Amberland XI - LaFayette, GA
5/31/12 - Wakarusa - Ozark, AR