Phish - The Clifford Ball DVD - audio/video track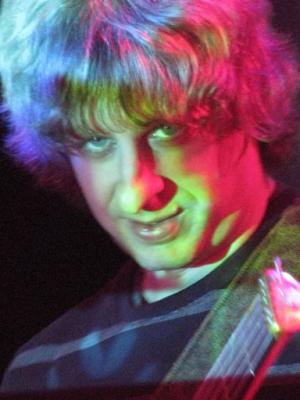 Last fall, when members of Phish—guitarist Trey Anastasio, drummer Jon Fishman, bassist Mike Gordon, and keyboardist Page McConnell—announced the band would take the stage again for the first time in four years, tickets for the three-night stand at Hampton Coliseum in Virginia sold out immediately. This month, the band announced additional dates, marking a return to the road for one of the most successful touring bands of all time. Tickets for this second touring leg go on sale this weekend.
JEMP Records and Rhino start the celebration a few days before Phish's highly anticipated March shows with a 7-DVD collection documenting The Clifford Ball, a landmark concert event that drew more than 70,000 fans to upstate New York in August of 1996. It was the largest concert event of 1996 in North America and set the tone for music festivals including Bonnaroo and Coachella.
The Clifford Ball was the first of seven two-day spectacles the band staged, which included The Great Went a year later, followed by Lemonwheel in 1998 and culminating in Big Cypress—the largest ticketed event in the world for the millennium celebrations, drawing over 90,000. The Clifford Ball was held in Plattsburgh, New York, at a decommissioned air force base, during which Phish played two marathon concerts which include several on-stage guests.
The DVDs contain all three sets and encores the band played each night, along with bonus footage—more than 9 hours of live improvisation. The bonus DVD presents choice rarities including a soundcheck from August 15, their "Flatbed Jam" performed in the wee hours of the morning on the back of a truck, an interview with longtime Phish artist Jim Pollock, interviews with Phish and more.
The Clifford Ball DVD Preorder is currently ongoing at Phish Dry Goods.
The Clifford Ball DVD - tracklist
Disc 1
Day One (8/16/1996) – Set One
1. Chalk Dust Torture
2. Bathtub Gin
3. Ya Mar
4. AC/DC Bag
5. Esther
6. The Divided Sky
7. Halley's Comet
8. David Bowie
Disc 2
Day One (8/16/1996) – Set Two
1. Split Open and Melt
2. Sparkle
3. Free
4. The Squirming Coil
5. Waste
6. Talk
7. Train Song
8. Strange Design
9. Hello My Baby
10. Mike's Song
11. Simple
12. Contact
13. Weekapaug Groove
Disc 3
Day One (8/16/1996) – Set Three
1. Makisupa Policeman
2. 2001
3. Down With Disease
4. NICU
5. Life on Mars
6. Harry Hood
Encore
7. Amazing Grace
Disc 4
Day Two (8/17/1996) – Set One
1. Old Home Place
2. Punch You In The Eye
3. Reba
4. Cars Trucks Buses
5. The Lizards
6. Sample In A Jar
7. Taste
8. Fee
9. Maze
10. Suzy Greenberg
Disc 5
Day Two (8/17/1996) – Set Two
1. The Curtain
2. Runaway Jim
3. It's Ice
4. Brother
5. Fluffhead
6. Run Like An Antelope
7. Golgi Apparatus
8. Slave To The Traffic Light
Disc 6
Day Two (8/17/1996) – Set Three
1. Wilson
2. Frankenstein
3. Scent Of A Mule
4. Tweezer
5. A Day In The Life
6. Possum
7. Tweezer Reprise
Encore
8. Harpua
Disc 7
Bonus
1. The Clifford Ball: A Beacon of Light
2. The Flatbed Jam
3. Soundcheck (8/15/1996)
4. An Interview with Jim Pollock
5. Chris Kuroda Split-Screen
6. Phish: On Jamming
7. Phish: The LG