Every Phish fan has their favorite year of the band's long and storied career, and will argue to the death why they feel that specific year stands as the group's greatest. For some it's the feisty year of 1993, or the energetic and explosive 1994 tour, and some will even argue that the tight yet loosely woven shows of 2011 rank as their all time high. But for many, it was without a doubt the body of work heard during 1997.
The band was highly experimental in their jamming, with songs routinely reaching 20 minutes worth of improvisational goodness. And they were delving into their late 90s' "cow-funk" sound consisting of more funk-inspired jams and patient crescendos, all the while showcasing seamless song transitions.
If any diehard or casual fan ever needed evidence of how great the group was performing in 1997, Phish has offered up what is arguably one of their best concert recordings to date with the release of the box-set Hampton/Winston-Salem '97. This seven-disc collection features the entire performances of a magical, 3-night winter run through the East that many fans proclaim were possibly the best shows the band has ever played.
After listening to this massive compilation, one would be hard-pressed to disagree. This recording, captured by long time sound engineer Paul Languedoc and re-mastered by Fred Kevorkian, sounds fantastic and provides an excellent snapshot of the group during one of their most dominant years of touring.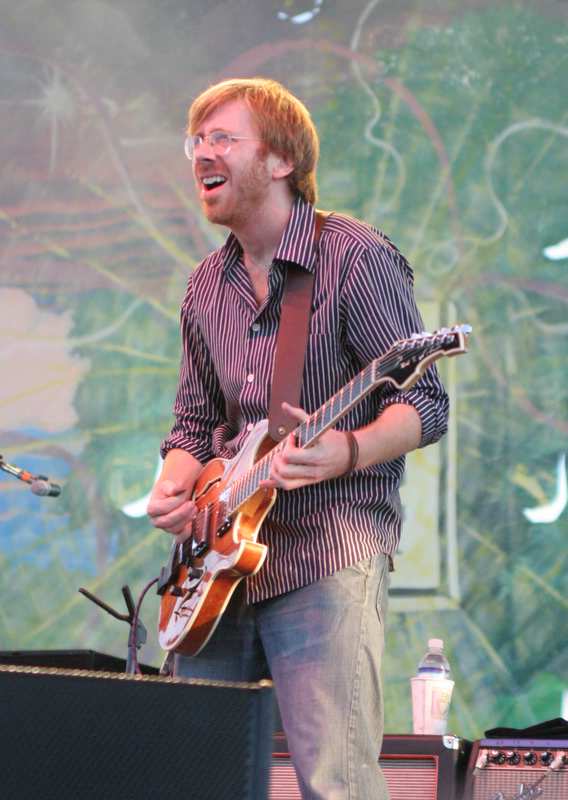 Night one began with the band's infrequent and somewhat goofy take on the Stones' "Emotional Rescue". Mike Gordon donned his best falsetto impression of Mick Jagger, and one might be quick to write off this cover song if it were not for the ensuing 12 minutes of slow-burning, space funk madness. Right away the band's "cow-funk" exploration sends the listener into another realm of musical appreciation.
It had an excellent and flawless transition into "Split Open and Melt", another track that explored the outer rim of the stratosphere, though it didn't stray too much from Type I jamming and stayed pretty energetic throughout. Comedically it finished with a quick vocal ode to the previous "Emotional Resuce."
The set continued with standard versions of "Beauty of My Dreams", "Dogs Stole Things", and a spirited take on "Punch You in the Eye". Trey Anastasio's disintegrating loop at the end of PYITE lent its way to Page McConnell's always jazzy "Lawn Boy". From here the band fired right into a meandering but monster rendition of "Chalkdust Torture", then ended the set with an unyielding and beautifully soaring version of "Prince Caspian".
Set II of night one opened with a slow and funky "Ghost", led by Gordon's captivating bass grooves. The jam here was real groovy, and the cohesion of Trey's wah-wah riffs and Jon Fishman's beats were killer. Things got real experimental around the 10 minute mark as the band weaved in and out of cosmic Type II improvisations.
Just as the flame was about to go out on this burner, the band picked up the pace and segued magnificently into "AC/DC Bag"; a song that would prove to be another heavy jam vehicle, reaching nearly 26 minutes in length. Page and Trey played off one another wonderfully throughout the experimental phases of this song. The band as a whole did a great job of not letting this fall off the tracks, and kept an upbeat form during most of the lengthy jam. The final four minutes floated into a quiet, whispering jam before it built back up and slowly made its way into a beautiful and expansive "Slave to the Traffic Light."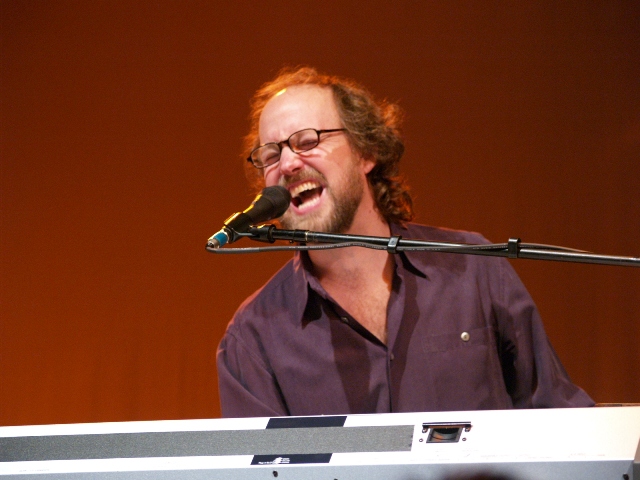 The set finished with their heavily covered Stones' gem "Loving Cup", followed by an awesome and fierce encore of "Guyute"; which capped off quite possibly one of the most intense Phish sets ever.
The third disc in this release begins with the second night of the Virginia shows, and the band started strongly with the signature trio of "Mike's Song>I Am Hydrogen>Weekapaug Groove". Funky and ethereal grooves pushed this trilogy past the boundaries of musical bliss, almost making it hard to believe it was just a show opener.
A 17-minute, psychedelic and buoyant "Harry Hood" followed up, keeping the vibe of set one positively euphoric. Things slowed down a bit with renditions of "Train Song" and "Billy Breathes", before picking back up with classic rock covers of "Frankenstein" and the Hendrix scorcher "Isabella".
Set two started off with a spaced-out "Halley's Comet" that saw the band ride the tail around the atmosphere for close to 26 minutes. All four members sank into a deep space pocket and achieved a cohesive groove that is sure to levitate the listener right off the ground. If ever there was a jam that could reach into your subconscious and embark the mind on a mystical journey, this was it..... truly incredible.
After this cosmic ride the band came back down to earth and hit the ground running with a downright astonishing "Tweezer". The jam segued into "Black-Eyed Katy"; a funky instrumental piece that laid the groundwork for what would later become the finished song known as "Moma Dance". A slowed down outro gave way to superb versions of "Piper" and the omnipresent monster "Run Like An Antelope". Each song of this set flowed into the next, and proved to be another example of how these four musicians can inherently play as one in the live setting.
This two-night run concluded with the encores of the fluid "Bouncin' Around the Room" and the predictable but always rocking "Tweezer Reprise". These were two amazing nights played by the band, and stand as definitive highlights of the tour. But as far as this collection is concerned, the music is not over.
Disc five starts off with the following night's show at the Memorial Coliseum in Winston-Salem, North Carolina. Whereas the previous two shows were steeped in heavy funk and spacey jams, this evening would prove to be more rock n' roll oriented.
The bluesy rocker "My Soul" started off the evening in fine form, which set up an intoxicating version of "Theme From the Bottom". Another "Black-Eyed Katy" jam ensued out of "Theme", this one being a bit lengthier than the last, and proved the band was eager to keep showing off some of their funk chops from the previous evening.
A standard but classic "Sparkle" was played, followed by a relatively early version of "Twist" (10th time played) which had debuted only five months prior in their live repertoire. Not as exciting as some later versions of the tune, but they did explore some interesting Type II jamming from the middle to end.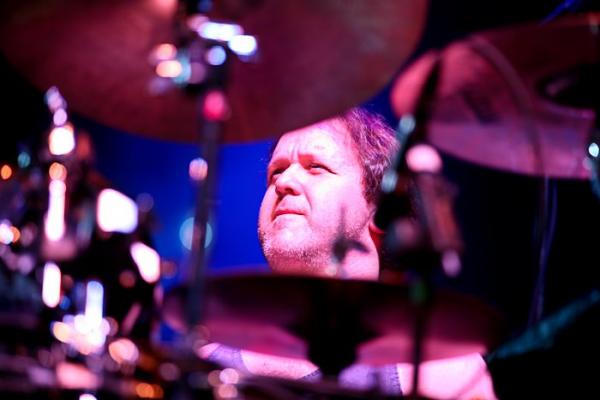 The seminal Phish tune "Stash" reared its head near the end of the set and dished out seventeen minutes of their heady, signature improvisations. The group did a wonderful job of extending this beast, and never deviated too far from its main core until the end when the jam got a bit weird. Then again, isn't that what makes a great "Stash"?
Just before the train was about to derail, they jumped tracks and flowed into the ska-rocker "NICU". The set continued with a very strong presentation of "Fluffhead" and concluded with a veracious and foot-stomping interpretation of "Character Zero". It has been, and always will be, a near perfect song with which to end a set.
As good as the first set was, it was nothing compared to what this second one would become, which was nothing short of awe-inspiring.
A towering, epic 30-minute version of the classic "Bathtub Gin" got the final set underway, and the jam went places few bands would dare even dream. The song remained very upbeat, tight, yet exploratory through the majority of the song, highlighted by some Hendrix-style riffing by Trey.
The last three minutes cooled off with Dead-esque jams before some bubbly Gordon bass lines signaled the move to a super-charged version of "Down With Disease". DWD moved along with gusto, and the band even managed to cleverly sneak in a cover of the classic War anthem "Low Rider" before its climactic completion.
This heavy, high energy show concluded by showcasing more of the band's love of Hendrix with a blistering execution of "Bold As Love" (sung beautifully by McConnell), as well as a snapping encore of the original gospel rocker "Julius". Whew!
To add to this already stunning collection, the band has added two sound-check nuggets to the final disc for your listening pleasure. The first being a 17-minute jazz/funk fusion jam performed prior to the Hampton shows, and the second a ten-minute version of Jimmy Smith's bluesy "Back at the Chicken Shack" done before the Winston-Salem performance. They are both not all that exciting in their own right, but they do give the listener another glimpse into the musical genius of these four unique artists.
The year 1997 was a phenomenal time piece for Phish. The first half of the year began with a massive tour throughout Europe during most of the spring and early summer, before they returned to the states in late July for their summer and fall tours that were highlighted by memorable performances such as the Great Went festival in Maine, the infamous "Dark Side of the Moon" show in Utah, an incredible New Years Eve run at Madison Square Garden, and of course these amazing Hampton & Winston-Salem concerts.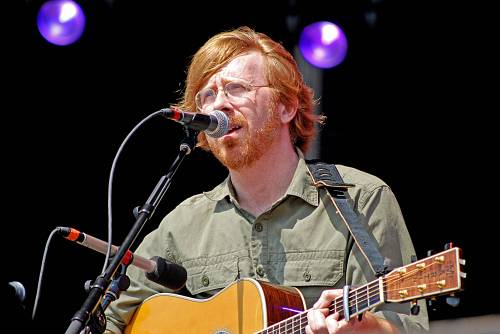 Thankfully Phish has given fans another wonderful release of live concert recordings from this excellent period in their acclaimed history, and it is sure to be a favorite as it already stands out high atop their already vast catalog of brilliant live offerings.