With the famous Vermont jam quartet making their triumphant return to the road this year, one can only wonder what kind of energy and style they will bring to those live performances. Phish has always been open to reinventing themselves throughout the years, and they very well may invoke something fresh this time around.
On the other hand, they might decide to look back at their history and see what worked or felt the best, and try to recapture that familiar sound. If that is the case it would appear that the band is still enamored with their 1997 & 1998 tours, judging by the number of official releases this last year from that time period.
Four of their six live concerts released in 2008, including one DVD release, were recorded during that span. It was a time period that saw the band digging deep into tight, funky grooves; an evolution from their previous days of loose jams and silly songs.
The latest to be released under the Live Phish series was the second night from their 1997 New Year's Eve run at Madison Square Garden in New York. The three-night run capped off an astonishing year of touring for the group. With no new studio album to promote, the boys focused on taking their live music to a new level of jamming, infused with smoky blues and funk. That new direction is evident on this release which is another gem from their vast catalogue of live performances.
The first set begins with a cover of Robert Palmer's "Sneaking Sally Through the Alley", a popular concert staple throughout the band's career. This version starts off pretty sloppy, with the band fumbling through a series of miscues before finally finding some cohesion during the lengthy jam, which is highlighted by Mike Gordon's bubbly bass lines.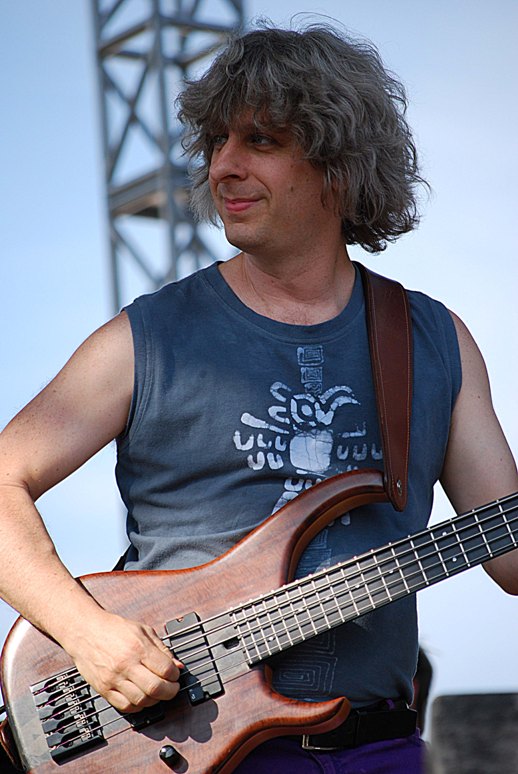 The show continues with a smooth transition into "Taste". Though there was never really anything all that exploratory when this song was performed in concert, this time around saw the song stretched to just over ten minutes, led by some great guitar work by Trey Anastasio.
Following is the short-lived countrified version of "Water in the Sky", which would later be altered by its appearance on the studio release of Ghost. Definitely a fun option for this song, and was a good choice to slow things down before the show really picked up.
Fairly standard but high energy versions of "Punch You in the Eye", "Stash", "Chalkdust Torture", and the Beatles' song "A Day in the Life" close out this excellent first set of music.
The second set of the evening begins with the common set opener, "AC/DC Bag". What makes this one so special is the 20 minute funk jam that ensues after the last chorus. It is rhythmic, cosmic, and just plain dirty. It starts slow and the pace gradually quickens as the jam grows. Near the end, the band brings it back down to earth, letting the listener off a little easy.
A piano-heavy "McGrupp and the Watchful Hosemasters" follows before segueing into the always strange "Harpua". In this song, Trey creates a fictional tale of a time when he was watching "Lost in Space" as a young boy. Eventually he is sent messages through the television and ends up in a field being swept away by a tornado and shown his future, which includes Phish and their lyricist Tom Marshall.
At this point in the song Marshall appears on stage to lead the band through the goofy Proclaimers hit "I'm Gonna Be (500 Miles)". It is actually performed fairly well, even with Marshall's so-so vocals. The group adds more silliness to the song by chanting the name "Hannibal Lector" where the "da dat dah" section appears.
Phish eventually completes the "Harpua" epic and gets back to some serious playing with a ripping cover of the Jimi Hendrix tune "Izabella". They frequently covered Hendrix in their live shows, but this one was rather rare for them, and Trey was not afraid to tear off an amazing solo here.
The set continues with excellent renditions of "Harry Hood", "My Soul", "Guyute", and "Carini". Also performed here is "Black-Eyed Katy", essentially the jam that would give birth to "Moma Dance" (also from Ghost). This instrumental piece showcases the heavy jazz/funk side of Phish that influenced their playing from 1997 and beyond.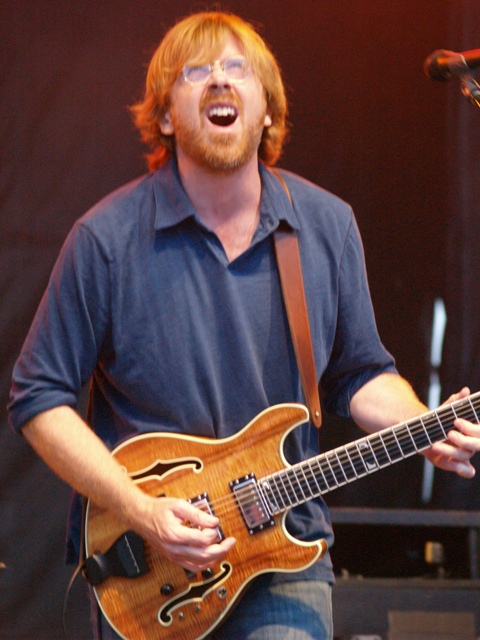 It also led back into the conclusion of "Sneaking Sally Through the Alley", which was performed much better at the end of the show rather than its choppy beginning. It turned out to be a perfect way with which to start and end the evening's performance.
A night full of unique covers and hot jams was completed with yet another cover song, the Edgar Winter classic "Frankenstein". This rockumental piece was a favorite of the band's to play, and it is obvious with this boisterous version.
Back in the day, nobody covered other artists' music like Phish did. Heck, nobody played anything live like Phish did. Now that the band will soon be performing live again, it will be interesting to see what new covers will emerge and with which style they will play. If they can reproduce the passion put forth from this New York concert, it should be another exciting time in their career to hear this band do what they do best.