Phish's new 2-DVD set, Star Lake 98, is in stock now at Phish Dry Goods, and pre-orders have begun shipping. This is the last week to pre-order. On December 11, 2012, Phish will release "Star Lake 98", recorded live on August 11, 1998. Phish Dry Goods is giving away tickets to Phish's sold out Madison Square Garden run. One grand prize winner will receive two tickets to the show of their choice on Phish's New Year's Run. Pre-order "Star Lake '98" to be automatically entered for a chance to win (if you've already pre-ordered, you're automatically entered). No purchase is necessary*.
Everyone who pre-orders the "Star Lake 98" DVD from Phish Dry Goods will receive "So Inclined", a bonus CD featuring music handpicked from the three remaining unreleased Star Lake shows. This collection of highlights includes tracks from Phish's 1997, 1999 and 2000 Star Lake performances, and is included with pre-orders, while supplies last.
To pre-order, please click here.
Star Lake 98 had its audio debut on Sirius XM Jam On during Gone Phishin last week. The entire show will be rebroadcast on 12/10 and 12/11 and it will be hosted by Phish Archivist Kevin Shapiro.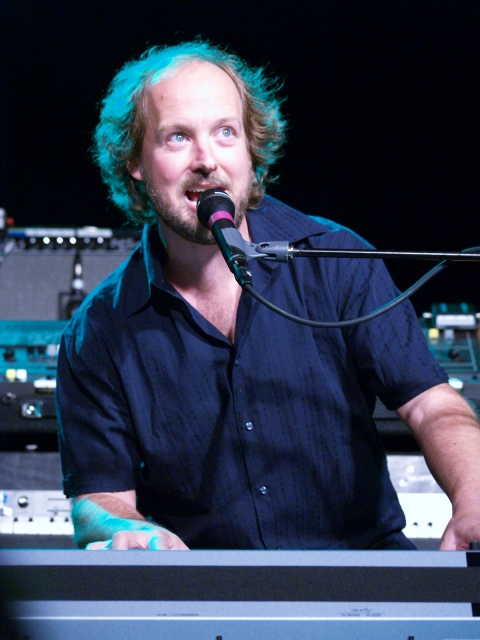 The WaterWheel Foundation continues to celebrate their 15th Anniversary. Their pre-show event earlier this year in San Francisco raised over $22,000 for Bay Area charities. The feedback from the event was so positive they've decided to do it again prior to the first three shows (Dec 28, 29 & 30) at MSG! The pre-show events will run from 5pm to 7pm and will benefit Volunteers in Medicine, a non-profit organization founded in 1994 by Dr. Jack McConnell (Page's father). All participants will receive a 15th Anniversary WaterWheel poster designed by David Welker (Edition of 1,000).
Volunteers in Medicine (VIM) is the only national nonprofit dedicated to building a network of sustainable free primary health care clinics for the uninsured in local communities.
Tickets are ON SALE NOW. Click here.
You must have a ticket to the concert already to attend and you must be 21 Tickets will include:
* A pre-show hour with complimentary cocktails and light dinner (full bar/sandwiches and snacks)
* A 15th Anniversary poster designed by David Welker (Edition of 1000)
* Early entrance into the Concert Venue
* An auction and a raffle of autographed posters and memorabilia from Phish archives
* Access to private lounge at set-break
* The opportunity to help lift a great organization, Volunteers In Medicine and to show appreciation to a true philanthropist, Dr. Jack McConnell.
Hope to see you in New York!