Pittsburgh City Council Honors Gregg Gillis
Submitted by mike on Wed, 12/08/2010 - 03:03
Today, Tuesday, December 7, Pittsburgh City Councilman, William Peduto, presented a proclamation from City Council honoring Gregg Gillis (aka Girl Talk) for his work and support of his hometown, Pittsburgh, and declared today "Gregg Gillis Day" in the City of Pittsburgh. An official ceremony for the reading of the proclamation was held this morning at the City Council Building. It was open to the public, and aired live on City Channel Pittsburgh (Comcast channel 13 and Verizon channel 44).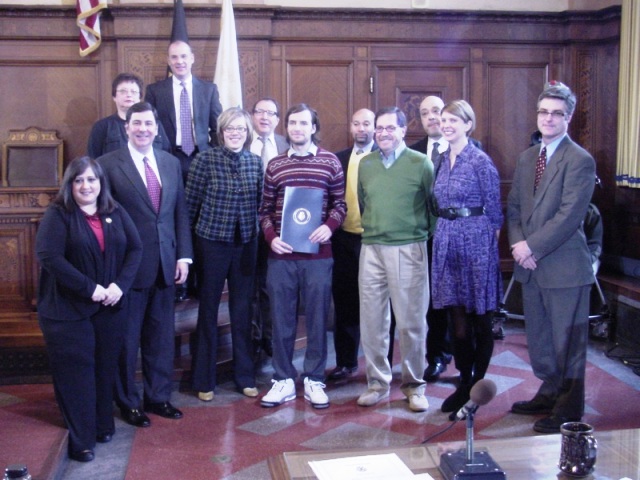 Girl Talk played two sold out shows this past weekend, Friday, December 3 and Saturday, December 4 at Pittsburgh's brand new amphitheater, Stage AE. These were the first two performances at this venue.
Girl Talk's new album,
All Day
, is available for free download
here
.