POP Montreal Announces 2012 Festival Lineup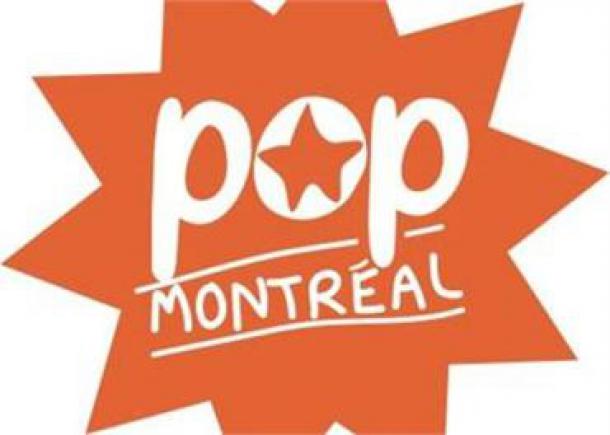 We're in Montreal. Lots of banging on casseroles and getting naked! Life is certainly crazy, but our festival is HAPPENING this year, from September 19th to the 23rd. POP Montreal Festival is Serious, it's a totally curated affair, that will entertain, enliven and educate the hip and the needy. Get ready for a lot of mind blowing vibrations. Some of the highlights include: the godfather of disco Jimmy "Bo" Horne, Romanian brass giants Fanfare Ciocărlia, hip hop legend and media wizard Lil B, the enigmatic French retro-futurist Bertrand Burgalat, Yamantaka Sonic Titan's opera 33, the dubbed out psychedelia of Gang Gang Dance, the best American Idol contestant ever Jacob Lusk performing a set of R Kelly covers backed by a Montreal all-star band, Billboard chart toppers Grizzly Bear, the return of Chilly Gonzales with Solo Piano II, the sublime Dirty Three and the hardcore garage monsters Hot Snakes.
We're also bringing back POP vs Jock, the charity/celebrity basketball game that raises money for DJ Sports Club. That's not quite it, as part of the POP Symposium, we're partnering with Librairie Drawn & Quarterly for a conversation with two of today's most influential artists – David Byrne and Win Butler of Arcade Fire. The two will be discussing Byrne's new McSweeney book, How Music Works, in the context of their own personal and professional experiences as musicians and music lovers.
There will also be ART POP, FILM POP, PUCES POP and KIDS POP. It's all going down. GET YOUR PASSES. MORE ANNOUNCEMENTS SOON, INDIVIDUAL SHOW TICKETS ON SALE SOON.
2012 POP MONTREAL FESTIVAL ARTISTS AND EVENTS:
Lil B, Grizzly Bear, Chilly Gonzales, Tim Hecker, Jacob Lusk and the R Kelly All-Stars, K'naan, Patrick Wolf, Peaches DJ Extravaganza,  POP vs Jock,  Deerhoof, Gang Gang Dance, Gotye, Nicky Da B, Zammuto, David Byrne / Win Butler talk,  Dam Funk, Venus X, Jimmy "Bo" Horne, Andre Williams, Fanfare Ciocarlia, Cate Le Bon, The Sadies, Hot Snakes, Dirty Three, Julia Holter, Antibalas, Laetitia Sadier, Bertrand Burgalat, The Soft Moon, Mr. Muthafuckin' eXquire, Ben Howard, Buke and Gase, I Break Horses,  Katatonia and much more to come!