The Preservation Hall 50th Anniversary Box Set | Review
Submitted by Ben Welp on Sat, 10/06/2012 - 12:24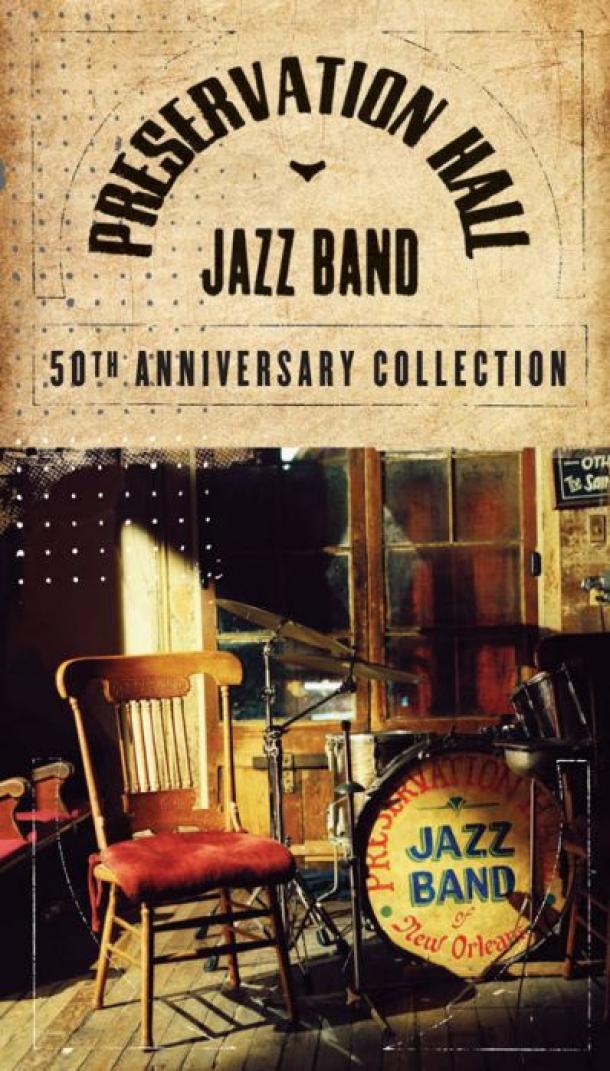 Fifty years ago Preservation Hall opened its doors in New Orleans, Louisiana with a mission to preserve, honor, and protect New Orleans Jazz. In celebration of turning a half century Preservation Hall Jazz Band is releasing: The Preservation Hall 50th Anniversary Box Set. This ear bud time capsule consists of specific tracks from recordings released between 1962 and 2010. In accompanying celebration the current members of Preservation Hall Jazz Band performed and are releasing a recent performance at Carnegie Hall titled: St. Peter & 57th Street.
With its birth coming at the turn of the century, New Orleans Jazz was roughly fifty years old when Preservation Hall opened. Jazz moved up river from New Orleans in the 1920's and found refuge in Kansas City, Chicago, and New York. As Jazz began to develop in these cities the music became a reflection of the culture as it did in New Orleans. Chicago Jazz (King Oliver) developed into "Swing" that is commonly associated with the roaring twenties. New York Jazz (George Gershwin) entwined itself in the Harlem Renaissance and became a symbol of improvisation, urban culture, and bebop. Kansas City later became known as the 'Home of the Sax" as its Jazz helped to develop the Big Band sound (Count Basie).
As Jazz was taking on different forms and identities in various cities of the United States, New Orleans Jazz was the first true reflection of the culture. New Orleans Jazz is an authentic combination of Blues, Ragtime, and Big Brass Orchestra. Known for its Creole and Cajun spice, the cornet, clarinet, and trombone give New Orleans Jazz its distinct sound. The ingredient that puts the pepper in the gumbo, however, is the theme of celebration. If there is any city in America that knows how to celebrate it is New Orleans. Even funerals are seen as a chance to celebrate an honor one's personal achievements with a parade of music through town.
Preservation Hall Jazz Band's live performance at Carnegie Hall on January 7 was certainly a celebration. Playing a lengthy set, they invited other artists to join in on almost every song. Mos Def performs on It Ain't My Fault with Trombone Shorty and Allen Toussaint. The Del McCoury Band and the Blind Boys of Alabama close out the set in fashion with I'll Fly Away. Other guest appearances include: Jim James (My Morning Jacket), Steve Earle, and The Givers. Both The Preservation Hall 50th Anniversary Box Set and the Carnegie Hall performance: St. Peter & 57th Street are now available for purchase.