Pretty Lights Drops Second (Of Three!) EP's of 2010
Submitted by mike on Sat, 07/31/2010 - 12:02
Pretty Lights, the ultra-versatile Colorado-based producer dropped his second EP of 2010, Spilling Over Every Side, late yesterday via www.PrettyLightsMusic.com. Spilling Over Every Side is the second in a trilogy of EP's due this year. The first installment, Making Up A Changing Mind, was released March 2nd in the same fashion, with the third and final due out later this fall. Fans have gone crazy for this self-release model;
the albums have been downloaded nearly a million times.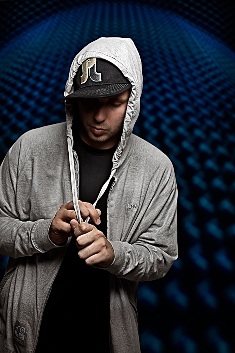 Pretty Lights is headlining the legendary Red Rocks Amphitheatre in Morrison, CO on August 7th! The 9,500 capacity venue SOLD OUT more than two weeks in advance. Opening the show will be Mimosa, Emancipator, and Zion I; all in addition to Pretty Lights' two sets (including a special downtempo set).
Pretty Lights is also excited to announce the addition of a new drummer, Adam Deitch, beginning with Wanderlust Festival on July 30th in California this weekend.  He has done session/live work for everyone from Wyclef and Eve to Justin Timberlake in addition to his own projects Break Science and Lettuce. Expect Pretty Lights shows to be taken to a whole new level!
Pretty Lights will be announcing fall tour dates soon, so keep your eye out!
Upcoming Pretty Lights Tour Dates
07/3 SQUAW VALLEY, CALIFORNIA Wanderlust Festival
08/07 MORRISON, COLORADO Red Rocks Amphitheatre
08/14 SAN FRANCISCO, CA Outside Lands
08/14 SAN FRANCISCO, CA The Independent (night show)
08/25 KNOXVILLE, TN The Valarium
08/26 MEMPHIS, TN Minglewood Hall
08/28 NEW ORLEANS, LA CAC Warehouse
09/03 CHICAGO, IL North Coast Music Festival
09/04 NEW YORK, NY Electric Zoo Festival
09/05 AUSTIN, TX Nocturnal Festival
09/25 SANTA BARBARA, CA West Beach Festival