Railroad Earth confirms New Years Run in Atlanta, GA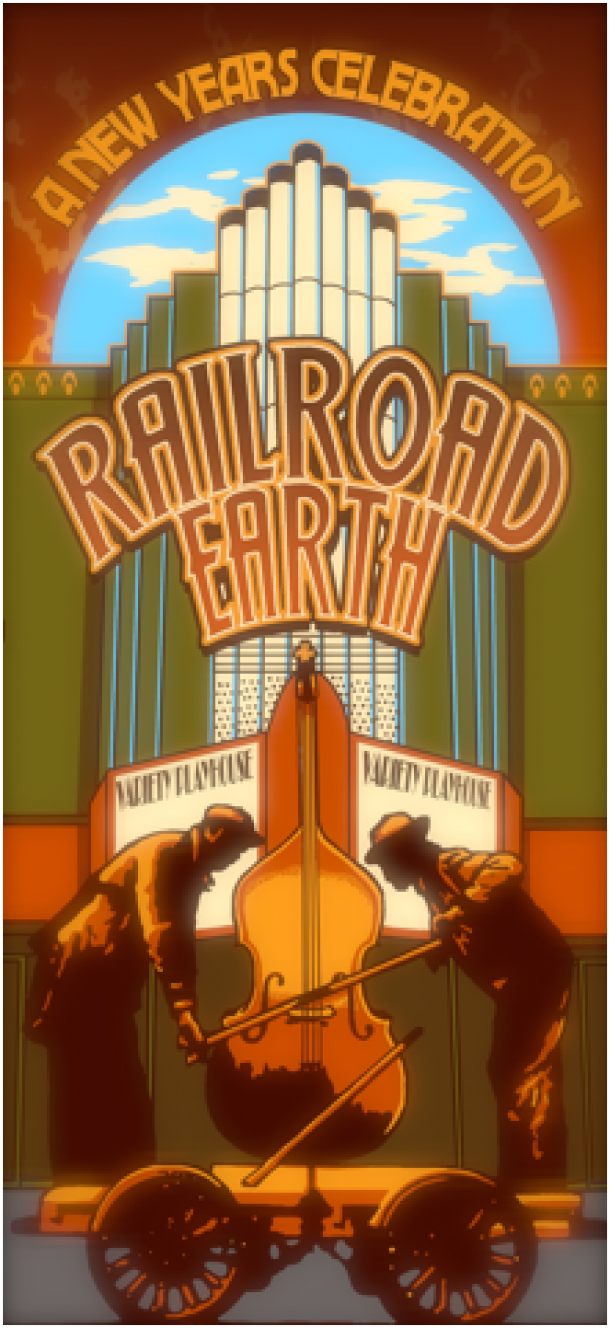 Railroad Earth are happy to announce their return to Atlanta's Variety Playhouse with 3 shows to ring in 2015: Monday, 12/29; Tuesday, 12/30 and a special New Year's Eve celebration on Wednesday, 12/31.
Presale multi-night tickets ONLY go on sale today and can be purchased here.
RRE would also like to let fans know that their Horn O' Plenty Getaway returns to the Sherman Theatre in Stroudsburg, PA on 11/29-30. Tickets for this also go on sale today 6/16. Visit Railroadearth.com for more information.
More immediately and as already reported, Railroad Earth fans within driving distance of the Denver area will have another chance to see the band perform at the famed Red Rocks Amphitheater on Saturday, August 2nd (along with special guests Greensky Bluegrass and The Wood Brothers) with a special "Evening with" at The Boulder Theater the night before, Friday, August 1st.
The band have hitting festival dates throughout the spring with performances at the BottleRock Napa Valley Festival (5/30), Live Oak Music Festival (6/15) and the 4 Peaks Music Festival in Bend, OR this coming weekend, (6/21), among others.  
RRE's latest album, (their 7th) entitled, Last Of The Outlaws, is nothing short of a masterpiece. Recently tagged by RELIX magazine as what "may become Railroad Earth's identifying recording—the moment where they laugh in the faces of the critics who've lazily dubbed them the 'folk-pop-Celtic-bluegrass-roots-and-rock act from Jersey,'" the album is an adept intermeshing of style and substance. Top-to-bottom listening reveals moments of Dylan and The Band, Neil Young, Jimmy Webb and Gram Parsons, just to name a few, but the band handles rollicking country bluegrass and Celtic influences just as effortlessly as their classic American Songbook bent.
The album's kick-off, "Chasin' A Rainbow" was celebrated by AMERICAN SONGWRITER with a track premiere featuring chime-in from RRE singer/songwriter, Todd Sheaffer. Upon its release, the album charted in several BILLBOARD categories and enjoyed the most day-of-release uptake with Pandora of any artist by far and to-date.