Ramona Falls | Hi-Dive | Denver, CO | Review
Submitted by Ben Welp on Thu, 06/28/2012 - 10:50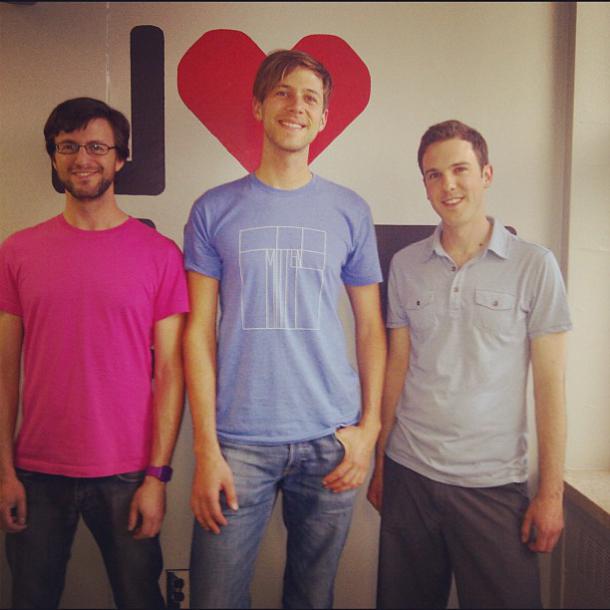 "Work is love made visible.  And he alone is great who turns the voice of the wind into a song made sweeter by his own loving." – From The Prophet by Kahlil Gibran
In support of their sophomore album Prophet, Indie Rock existentialists Ramona Falls hit the Hi-Dive in Denver last week.  Just one year ago Brent Knopf left the art-rock outfit Menomena (a name inspired by the Muppets) to take a more personal exploration to creating music. In doing so he decided to focus on his (at the time) side project Ramona Falls. Named after a waterfall Knopf used to hike around Mt. Hood as a child, Ramona Falls is the result of a heartfelt musical and personal exploration.
The joy can be seen on each one of their faces as they parade through a collection of music from the new album.  "Bodies of Water", the starting gun for Prophet, is a ceremonious call to release the mind from previous attachments.  A perfect introduction that takes the audience into the world they have created. It reminds us, "we cannot have total control", Knopf sings, "so just let it go".
As color images dance from the projector, each member of Ramona Falls is highlighted. Drummer and proud owner of an impressive head of hair, Paul Alcott keeps the audience entertained and engaged throughout.  Matt Sheehy (guitar) and Dave Lowensohn (bass) creatively play off of each other to enhance Knopf's keyboard without overpowering on the emotionally charged "Spore".  They later let loose on "Brevony" as the show reaches its climax with squealing guitars and Knopf singing through his teeth.
What was truly inspiring of Ramona Falls was the impressive fan following that has accumulated in such a short amount of time.  Fans flocked from throughout the city to catch a glimpse of the "Prophet".  Perhaps it was overflow from Menomena or the new album that brought them out, but it was the love of the work made visible that brought them rushing the stage.