After the intense rains of the night before, everyone's spirits were lifted as the second day of the 2013 Rhythms on the Rio Riverbank Fest dawned bright and clear. It helped having the Mojones from Creede, CO, cook up some intense blues first thing.
Fronted by soul singer Malcolm, the band went from one intense number to another. Courtney La Zier laid some great guitar riffs, and John Coss (who played with The Fabulous Schnebly Brothers on Sat) produced blazing blues harmonica. Michael on bass, Jim on drumkit, and "Huggy Bear" on percussion kept that blues train on track. Malcolm's rendering of Dr John's "Gilded Splinters" and the Willie Dixon's "Wang Dang Doodle" were so full of fire their originators would have been proud. But it was The Mojones' originals that I thought were noteworthy. "Born to Have the Blues" and "Preacher" were written by Michael the bassist who builds guitars. The first is humorous; the second is much more thought-provoking. The Mojones really cook and should be touring more in the region.
Up next was The Scrugglers, who surprisingly started their set with Mississippi Fred McDowell's "Jesus Is On the Mainline." This alt bluegrass trio from Durango, CO, pretty much twist music by their instrumentation: mandolin, banjo, and washtub bass (that appears to be not only miked but has its own speaker or acoustic hole in the tub). That's enough to get an audience interested. BUT The Scrugglers go a step further in their choice of material and what they do with it. Accomplished players, these guys twist the bluegrass medium, producing their own unique sound.
When Todd Webster started singing REM's "Losing My Direction," it turned heads. It was an odd choice for bluegrass instrumentation, but it worked! Vocally, Webster and banjoist Patrick O'halloran are strong. Though Steve Labowskie's washtub bass could steal the show, it supports the original work these guys do.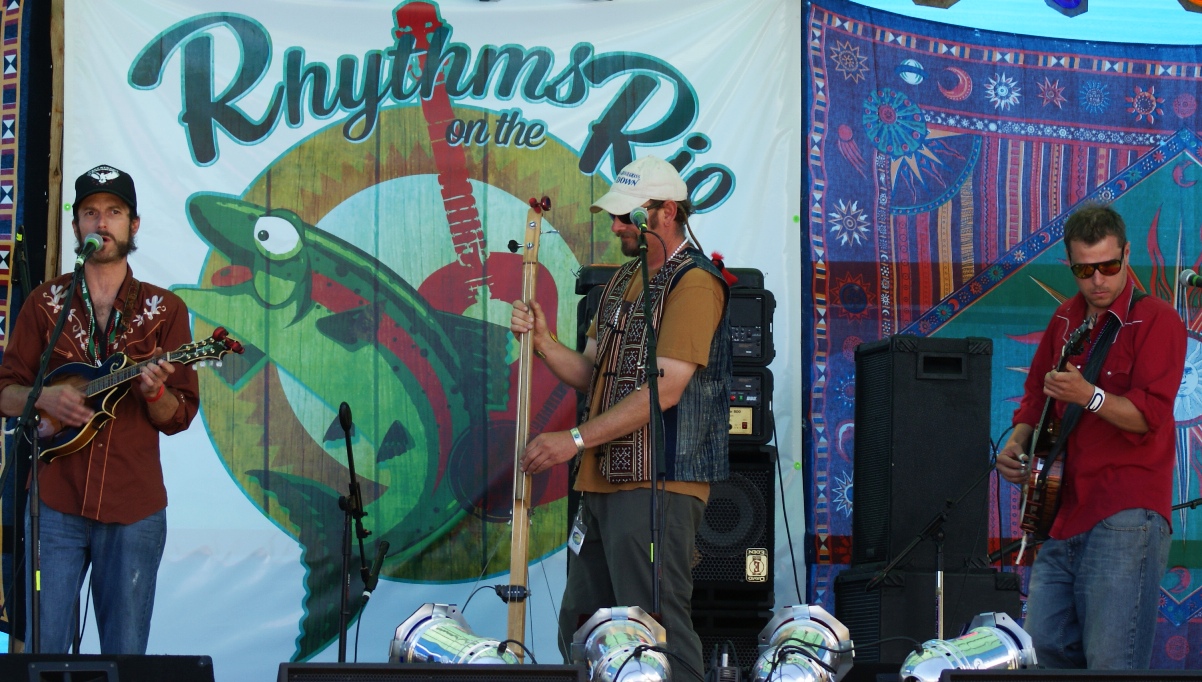 The Scrugglers once more entertained on the Gypsy Stage in the campground both Saturday and later on Sunday evening.
The Rifters took the main stage next. This three-piece band formed in 2002 from members of two popular Taos, NM acoustic dance bands (The Hired Hands and The Rounders). Though their music is still very danceable---and this festival's audience was eager to two-step and waltz, The Rifters offered rich, deep three-part harmonies that only Cowboy music used to produce. I was often in awe at the beauty of these male voices, singing of heartbreak, new found love, rivers, and just plain good humor.
That isn't to say that The Rifters' instrumentation was less. These are strong, experienced players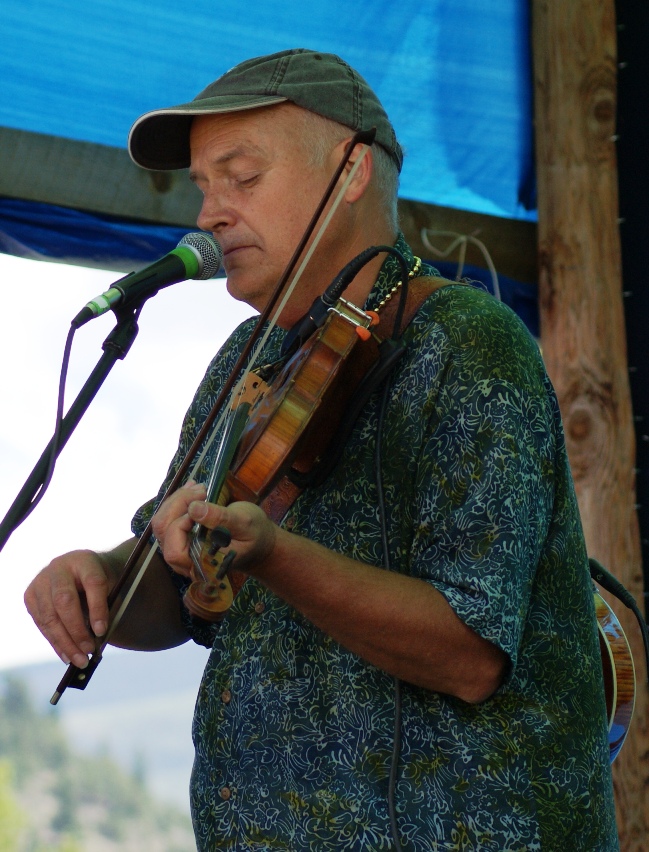 with a depth of skill that doesn't require flash or exhibition to show their chops. Jim Bradley's bass is precise and keeps the trio on target. Rod Taylor's guitar was intricate and lyrical. (Taylor also plays mandolin but didn't in this set. And he's a real life cowboy, making the Cowboy flavor of some songs authentic.) Don Richmond's mandolin and fiddle added color to these songs. (Richmond's skill is broad. He also plays banjo, pedal steel guitar, dobro, and harmonica.)
Combining hauntingly beautiful vocals and spot-on instrumentation would be enough for any band's set. The Rifters added another level. They mixed up their repertoire with originals and covers from expected and unusual sources. Among some Guy Clark tunes, they sprinkled in a swing number, but not a Texas swing---it had a gypsy jazz swing feel ala Django Reinghardt.
Michael Hearne joined them on stage, adding backup vocals and some blistering flatpicking. It was then that the musical surprised began to appear. The Rifters (plus Hearne) broke out Van Morrison's "The Bright Side of the Road." And even did Bob Marley's "Woman No Cry." Now that was a trip….sort of a country reggae version but it worked!
I was most impressed with Guy Clark's "Stuff That Works." It was a request and was a song that rang true with me. The chorus is apt: "Stuff that works, stuff that holds up/The kind of stuff you don't hang on the wall/ Stuff that's real, stuff you feel/The kind of stuff you reach for when you fall." Good stuff all around….
Before the last two bands, the SFMA showcased the graduates of the kids music classes that the proceeds of the festival and other fundraisers sponsored. This time there wasn't a downpour to make them more nervous.
Michael Hearne (also from Taos) returned to the stage with his band South By Southwest. Don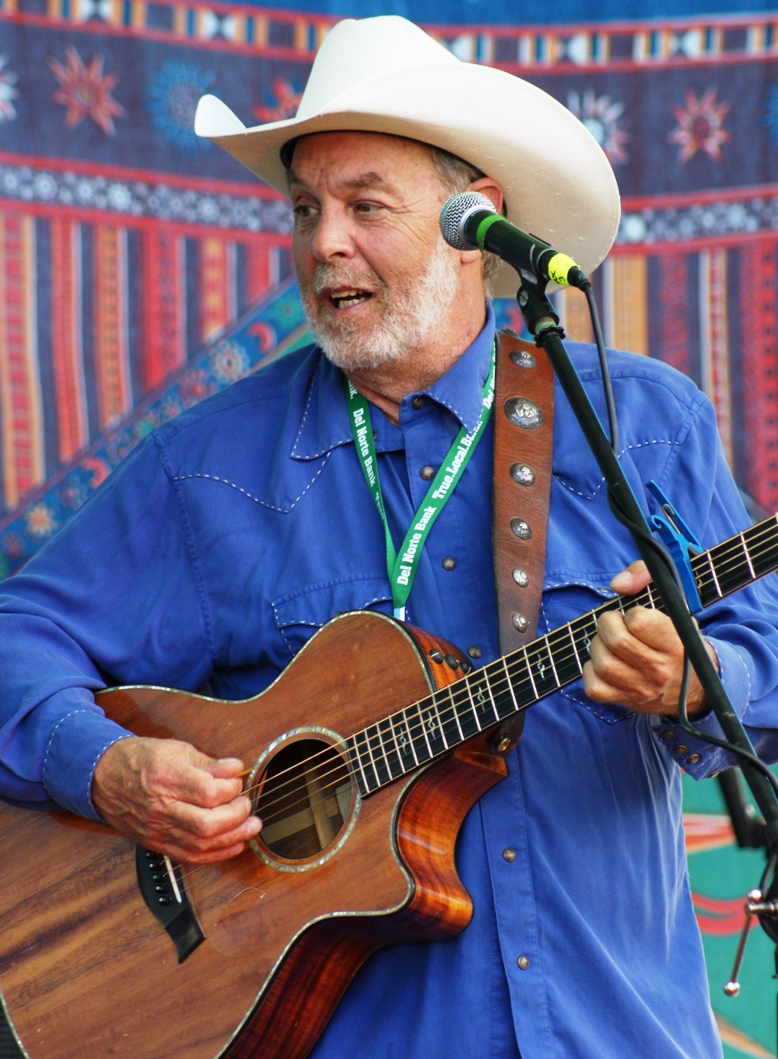 Richmond came aboard to add a little mandolin and fiddle to the talents of Zeke Severenson on bass and Carmen Acciaioli, a master of the steel guitar and fiddle (who also plays mandolin, dobro and hammered dulcimer). Hearne is a master himself of flatpicking.
But once more it wasn't just the enormous skills of these players. It was the depth of the lyrics and the vocal delivery, not only of Hearne but of everyone on that stage. "Two Miles Out of Tucumcari" was a humorous rendering of how Hearne had his guitar stolen. "The Songwriter," from his album Sight & Sounds, was an attempt to discover what a man in a painting was about. And "New Mexico Rain," "Edge of Texas," and "Arcadian Angel" were tender songs, delivered with grace and skill.
Closing out the evening was Diamondback TX, a four-piece band from Mexia, TX, that was dubbed a country dance band. Trust me. When big Willie Herring brought his electric guitar on stage and ran through some riffs, I knew this wasn't grandma's country band. The band, with the exception of Herring, was Billy Joe Shaver's touring band. Fronted now by Michael Moore on rhythm guitar, the band consists of BT Thornton on drums and his brother Scott Thornton on bass. Herring is a new replacement, filling in for the band's lead guitarist. Herring has a band of his own and it's clear it is more rock and blues based.
Diamondback TX did a lot of boogy and classic rock sounds with a country twang. Herring just shreds and it adds a level of musicianship you don't often see in a country dance band.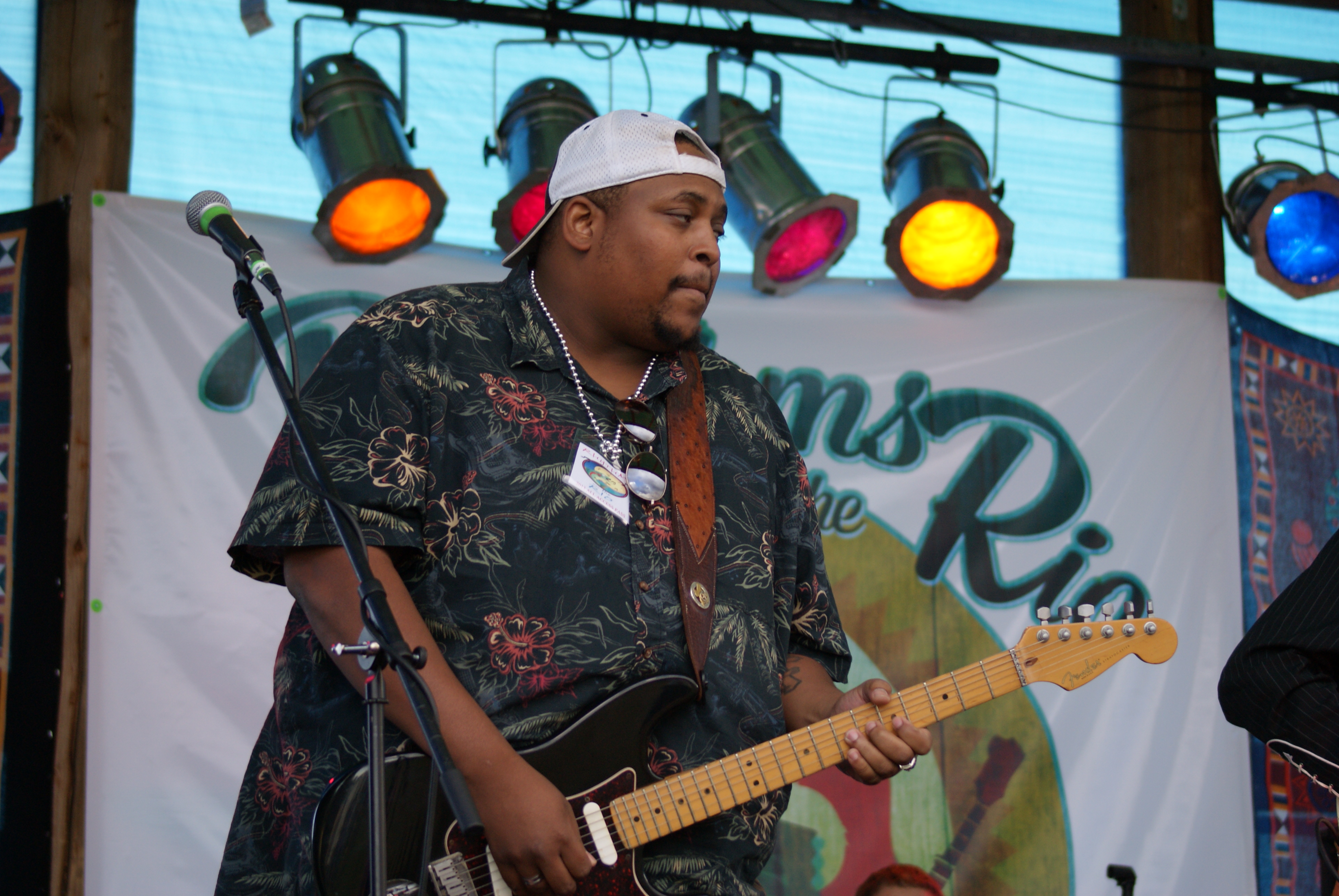 The rains came again almost as soon as Diamondback TX took the stage. Since they were in a severe drought, they welcomed the intense shower, which didn't slow the show down and dancers even were out in the wet dancing their hearts out. With tongue firmly in cheek, the band launched into "Ain't No Sunshine When She's Gone," a moody rendition with three-part harmony and Herring's signature shredding.
Needless to say, the band played a lot of Shaver tunes, including "I'm Just an Old Chunk of Coal (But I'm Going to Be a Diamond One Day" and "Live Forever." They did those in a few band originals along with Chris Knight's "It Ain't Easy Being Me" and Moe Bandy's "Honkytonk Amnesia."
The festival ended with Diamonback TX cranking out Delbert McClinton's "Everytime I Roll the Dice." It was dynamite, leaving everyone in a great mood as we all headed home or back to our tents or motel rooms. Campers still could party awhile longer to the sounds of The Scrugglers.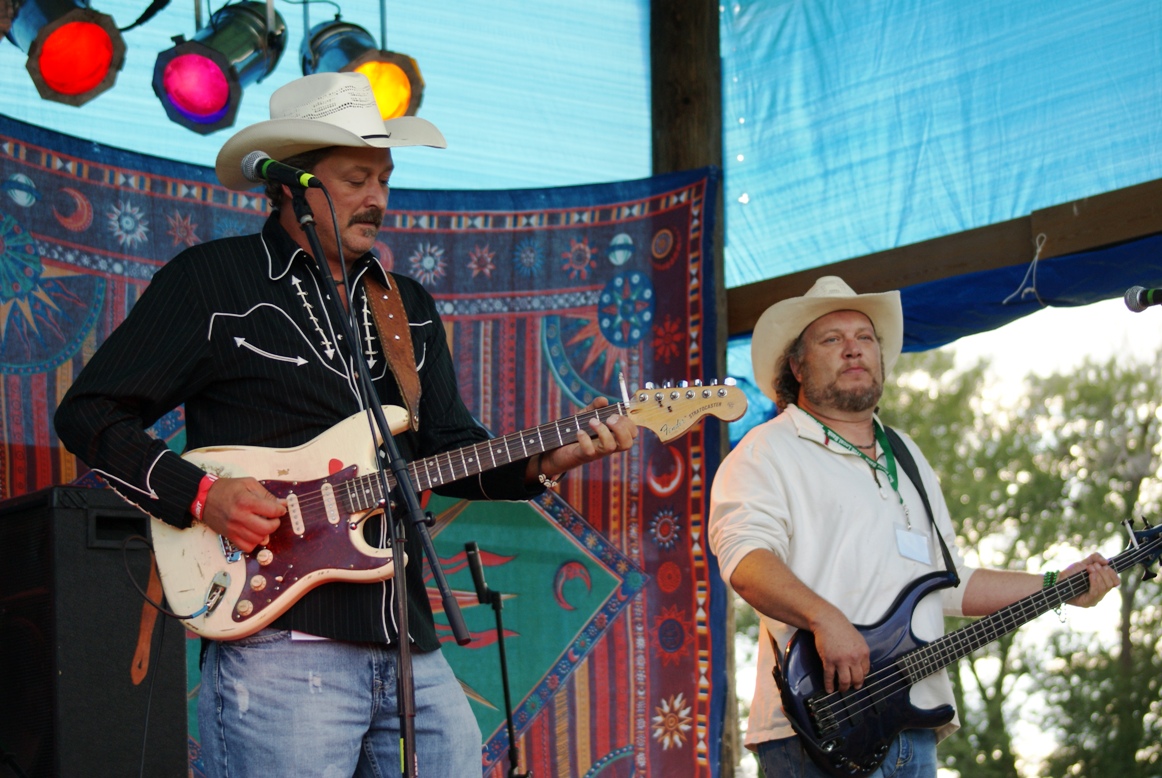 All in all, it was a great festival full of new sounds, rich music, and memorable harmonies on the banks of the Rio Grand River in the mountains of Colorado. It doesn't get better than that.