The Ride Back Bike Fest | Tampa, FL 2012
Submitted by

Anonymous (not verified)

on Sun, 02/19/2012 - 15:40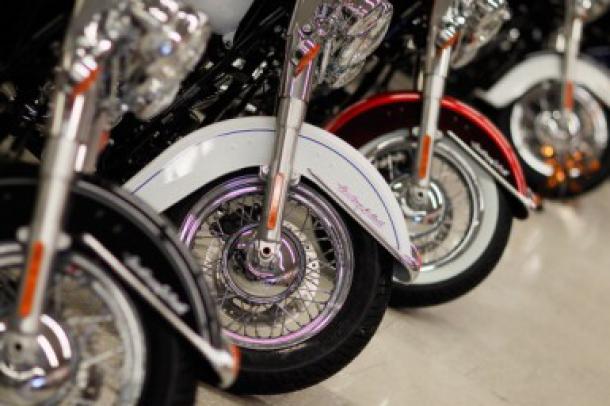 Tampa's 1-800-Ask-Gary Amphitheatre will come alive with the thunderous roars from a spectacle of top new and custom cycles, live entertainment, exhibits, and vendors with state of the art accessories, as The Ride Back Bike Fest takes place over Saturday, February 25th / starting at 3PM.  It will also mark the Tampa Bay motion picture premiere of Easy Rider: The Ride Back, the sequel to the original Oscar nominated film Easy Rider, one of the top 100 American Film Institute Films of all time, and considered by many movie critics as the best biker movie ever and the voice of a whole generation.  Tickets go on sale Wednesday, February 1st at 10AM. Visit www.livenation.com for more details.
The Ride Back Bike Fest promises to be a mind-blowing collection of some of the finest motorcycles in the Tampa Bay area and beyond jousting for a host of prizes as they compete in classic, antique and chopper categories.  Bring your own bike and park in our complimentary Motorcycle Village Parking Area located by the Westside VIP Entrance.  You will receive a number for your bike and be eligible to win great prizes.  Enjoy a tour through our extensive Bike Fest World Village filled with fantastic displays of motorcycles and state of the art custom accessories. And of course what chopper wouldn't look good with a bikini babe on it? We will play host to the best "Ride Back Bikini Contest" ever.  There will also be live music featuring some Tampa's favorite rock bands.  The music starts at 3PM and the tunes keep rolling all day long. There will also be skydivers and tons more action!  The Ride Back Bike Fest will be loaded with contests, prizes and surprises.
The highlight of the evening will be the Tampa Bay premiere showing of the major motion picture Easy Rider: The Ride Back.  More than 40 years after the original Oscar nominated film, this long awaited sequel develops, and reveals the early saga of Wyatt's "Captain America" family and why these iconic characters richly represented the voice of their generation..  The movie begins at 7PM under the stars at the Amphitheatre's main stage with VIP Reserved Seats, General Admission Seats and Festival Lawn.
Tickets for The Ride Back Bike Fest – TAMPA 2012 go on sale Wednesday, February 1st at 10AM.  Limited VIP reserved seats are $18.50; General Admission seats are $12.50; and Festival Lawn tickets are $8.50 (less than the price for a movie alone).  They are available through www.livenation.com, all TicketMaster outlets, the Amphitheatre Box Office or charge by phone at 1(800) 745-3000.