Ring in 2014 with DSO in Huntington NY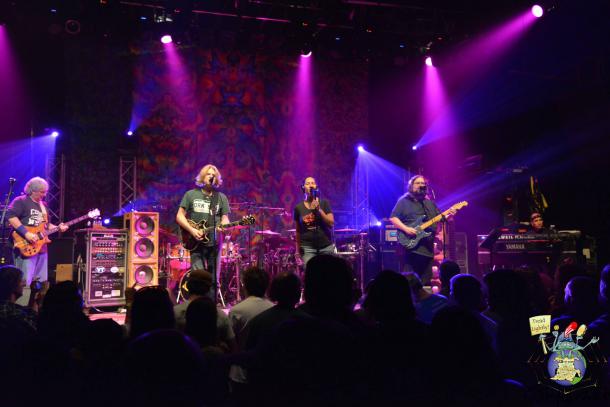 As Dark Star Orchestra gets ready to say hello to 2014, they would like to take a minute to thank all of their fans for a successful 2013! The band had a record year, with many highlights including the first ever Jam In The Sand in Jamaica, and the second installment of Dark Star's very own festival, the Dark Star Jubilee, both of which will take place again in 2014.
2013 saw the departure of bassist Kevin Rosen and the entrance of Skip Vangelas as a full time member of the band. Skip and the rest of Dark Star Orchestra are thrilled to be back at The Paramount in Huntington, NY to ring in the New Year once again, and hope that you will join them as they get ready for a bright 2014. A limited amount of tickets remain for our two-night celebration – get yours now!
As Jerry once said, "the live show is still our main thing", and Dark Star Orchestra will be out on the road in 2014 coming to a city near you!