The Royal Potato All-Stars @ New Orleans Jazz Festival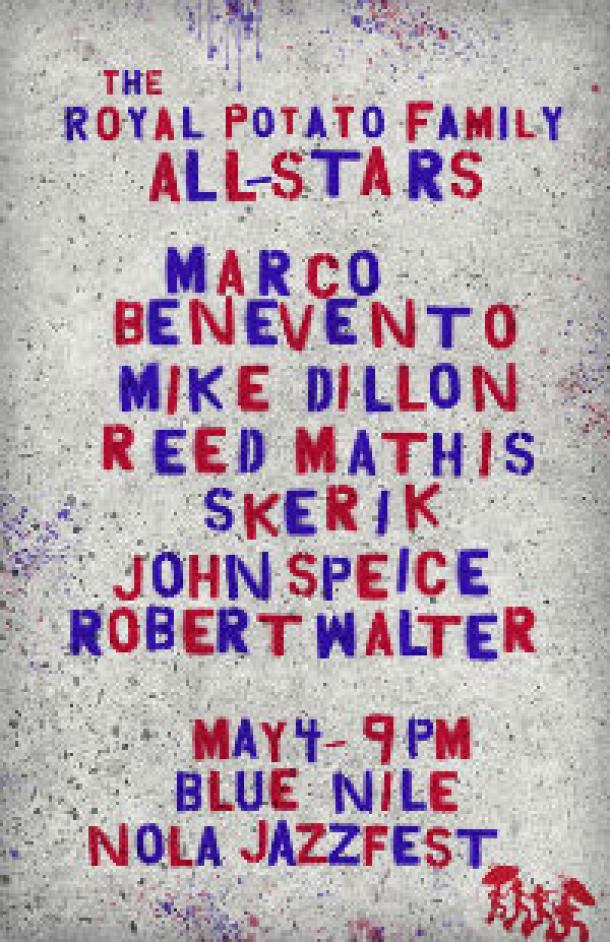 For those of you headed to New Orleans Jazzfest this year, on Saturday, May 4 at The Blue Nile, we'll gather six of our most favorite musicians for a band called The Royal Potato Family All-Stars. The line-up is:
Marco Benevento
Mike Dillon
Reed Mathis
Skerik
John Spiece
Robert Walter.
Opening the evening will be Booomclap, a new project from Chris Combs and Josh Raymerof Jacob Fred Jazz Odyssey.
If you're in town, we'd be nothing short of honored to have you join us for a ceremonial melting of our minds... 

Buy tickets here.
THE ROYAL POTATO FAMILY ALL-STARS at NEW ORLEANS JAZZ & HERITAGE FESTIVAL