With recognition (by critics, peers and fans alike) snowballing daily regarding Diana Jones' position as one of the most distinctive, soulful and nuanced singer/songwriters in the country/folk idiom, Ryko Distribution has agreed with NewSong Recordings to make Diana's luminous 2006 independent release My Remembrance of You readily available to chain and independent buyers across the U.S., while Proper Distribution delivers the record to new audiences in the UK and Ireland.
Despite limited initial promotions and spotty retail availability, My Remembrance of You has found love wherever it has landed. The album was cited on numerous 'Best of 2006' lists (including Nashville Scene) and was named the Chicago Tribune 's #1 Country Disc 2006, even as tracks like "Pretty Girl" and "Pony" were championed by savvy folk, country and Americana radio deejays on both sides of the Atlantic.
Clearly poised for a breakout, Jones also won the prestigious 2006 Kerrville New Folk Songwriting Contest, a competition whose past contestants include Steve Earle, John Gorka, Nanci Griffith, Lyle Lovett and many, many other stellar tunesmiths.
Possessed of a rich, resonant, bell-toned voice redolent of hill-country essence, Diana Jones spins out humble, unfiltered tales with a crisp, no-nonsense economy that manages to encompass the timeless simplicity of evergreens assembled by the Carter Family, the rustic, in-the-tradition works of Iris DeMent and Gillian Welch, and a breathtakingly graceful way with the language that has drawn comparisons to the likes of Emily Dickinson, Eudora Welty and Carson McCullers.
As a testament to her skills and empathic writing qualities, Jones was honored to be invited to write a song for the first memorial service recognizing the 80-year anniversary of the tragic coal mine explosion on April 30, 1927 in Everettville, West Virginia that left 111 dead.
Incorporating the poignant last messages written by victim Henry Russell to his wife as he awaited his death by suffocation deep in the mine... "Still alive, but the air is getting' bad...oh how I love you Mary", Jones wrote the astonishingly tender and dignified "Henry Russell's Last Words," which was performed in Everettville on April 30th this year for a crowd that included Russell's 86-year-old daughter and her family.
Jones was put up for adoption as an infant and raised in New York, but the almost magnetic attraction of the music of Patsy Cline, Johnny Cash, Emmylou and Dolly underscored an overwhelming sense of her otherness, and - at the age of 15 - she left her adoptive family in search of her roots. Some years later, when she was reunited with her birth family in the hills of Eastern Tennessee, she finally came to comprehend the source of those mysterious, innate impulses.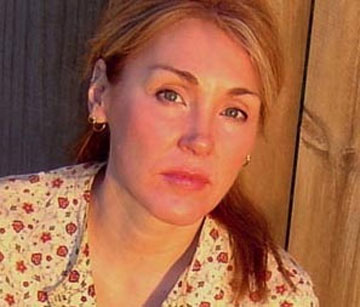 Diana polished her songwriting and performance skills in the highly-competitive environs of Austin, Texas; she released her well-received indie debut "Imagine Me" in 1997, followed by the equally fine, but appropriately-titled "The One That Got Away."
When her beloved grandfather, Robert Lee Maranville (a musician who had performed with Chet Atkins as a young man) passed away, she retreated to the northeast to grieve, heal and, in the process, woodshed in a deeper, darker place that resulted in her breaking into a heightened level of songwriting artistry. Those songs would form the bulk of My Remembrance of You (which is dedicated to Maranville).
Produced by Jones and Mark Thayer, the disc is a showcase of lean, organic arrangements that support Diana's voice and guitar with a streamlined group that includes wizard of all-things-stringed Duke Levine, percussionist Lorne Entress, bassist Bob Dick, fiddler Jay Ungar and cameos by Jane Karras (guitar) and the great Ferron (harmony vocals).
With this remarkable album getting a much-deserved second push, Jones' incandescent talent continues to gather passionate proponents as high-profile venues queue up to bring her on board.
The musicians' association Folk Alliance has accorded her two 2007 nominations - "Pony" for Song of the Year and Diana herself for Emerging Artist of the Year. And, apart from her busy solo career, she appeared with BYRDJONES (her side-project/collaboration with Jonathan Byrd), at this year's Kerrville Folk Festival to share material from their new disc, Radio Soul.
The summer of '07 brings performances at noted folk festivals in Cambridge (UK), Galway (Ireland), Sioux River, Newport and Philadelphia, followed by a stop at the Bristol Rhythm & Roots Festival in Bristol, TN and a brief BYRDJONES tour of Switzerland in late September.
For all of the kudos and recognition, though, the fact that Diana has been tabbed as the opening act for the legendary Richard Thompson's 15-day UK tour in October may best underscore the elevated status she has achieved.
Diana Jones is a major artist whose star is undeniably, irrevocably on the rise. If you're one of the many who missed out on My Remembrance of You's first, flickering appearance, DO NOT let it slip past you again.
Diana Jones August Tour Dates
Aug 3 - Old Courthouse Museum, Sioux Falls, SD
Aug 3 - Sioux River Folk Festival, Canton, SD
Aug 4 - Sioux River Folk Festival, Canton, SD
Aug 5 - Newport Folk Festival, Newport, RI
Aug 7 - Johnny D's, Somerville, MA
Aug 11 - MAD SQ Studio Summer Concert Series, Madison Square Park, New York City
Aug 12 - Mo Pitkin's House of Satisfaction, New York City
Aug 17 - Philadelphia Folk Festival, Schwenksville, PA
Aug 18 - Philadelphia Folk Festival, Schwenksville, PA
Aug 19 - Roots of American Music Festival, Lincoln Center South Plaza, New York, NY
Aug 31 - Music on the Square, Jonesborough, TN