Bluegrass has become more obscured than ever. Is there even such a thing as "pure" bluegrass? Some would argue that the music of Bill Monroe and his alumni are as accurate of a way to directly describe the genre. In truth, there is no such thing as "pure" bluegrass since it's inherently a hybridized form. Sure there's context and history, but bluegrass is actually an amalgamation of blues, folk, country, and spiritual music, none of which can be encompassed by one definitive style or form. Plain and simply, American music is generally an expansion of past ideas combined with a new approach. This is why I love bluegrass so much; it can be interpreted by so many different artists with different levels of adherence to what might have been previously established as some sort of a form. Bluegrass that interests me incorporates multi-vocal harmonies, talented musicians who take turn displaying their chops, and lyrics that tell a sentimental story of some sort. This certainly leaves a lot of wiggle room for many different variations of that formula. Out of my many favorites, nobody stands stronger and more consistently than Mr. Sam Bush. The King of Newgrass, the King of Telluride (only missed three since his first appearance in 1974), the heir to John Hartford, all around good guy.
There are certain musicians where a certain level of vainness might be expected, but Mr. Bush's presence musically and personally radiates warmth and ease. He is a virtuoso of mandolin and fiddle, and an outstanding vocalist who emulates "that high lonesome sound" in an age where that style is more preserved than reinvented. He was a co-founder of one of the most important groups in country music, "Newgrass Revival". Along with John Cowan, Butch Curtis, Courtney Johnson, and later Pat Flynn & Bela Fleck, Newgrass became a national legend through their outstandingly energetic performances, lovely harmonies, and most importantly their fusion of bluegrass with more contemporary improvisational elements. It's fitting that their last performance was opening for the Grateful Dead on their 1989 East Coast tour. Both bands were at a career height, confident in their maturity and comfortable enough musically with each other to create music of the highest potential. Since the disbandment of Newgrass, Sam has kept plenty busy with such projects as "Strength in Numbers", the "Bluegrass Sessions". Most actively and importantly is his "Sam Bush Band". Since 1995 the project has gone through several lineups and incarnations. None are as fabulous as the current lineup. Alongside Sam is flat-pick madman Steve Mougin, drummer Chris Brown, banjoist Scott Vestal, and bassist Todd Parks. Aside from Parks (who replaced longtime collaborator Byron House) this lineup has been consistent since the early 2000s. Their chemistry has only strengthened beyond fan expectations, with three albums to date with the current incarnation.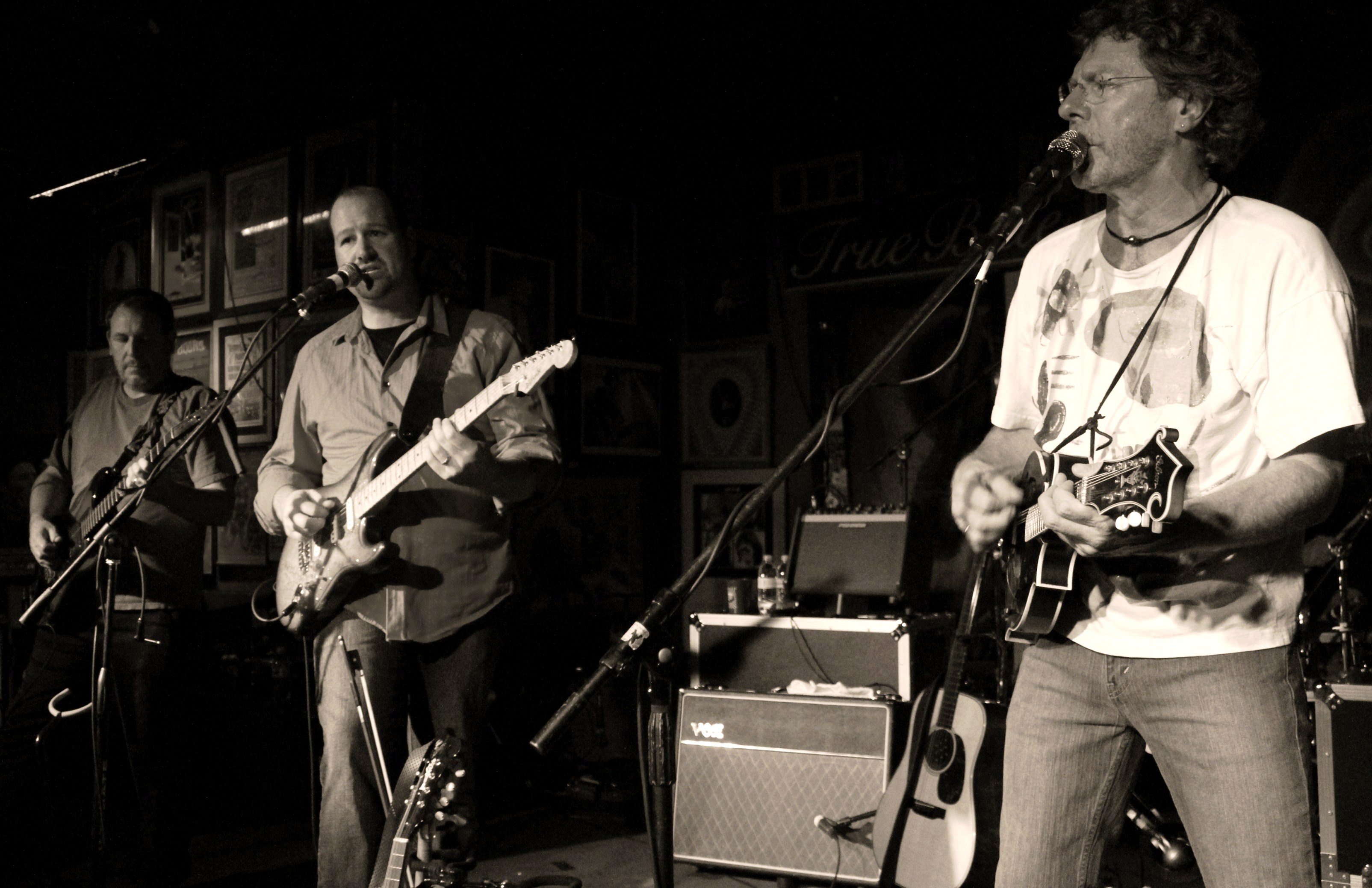 Every year at Colorado's legendary summer festival, Telluride Bluegrass, Sam plays with old musical friends such as Jerry Douglas, Edgar Meyer and Bela Fleck, but for me the highlight is usually Sam's band, whose snowballing catalogue of music always pulls out new songs original and covers. Their rigorous tour allows their musical comfort level to take the jams to new places every night. I've seen this band build its clout for years now and every time they offer something different. Lately, when Sam tours through Colorado, he hits an unlikely venue for regular at the Grand Ol' Opry. Quixote's True Blue is a Denver Deadhead haven and locally known cult venue that totes a comfortable atmosphere free of corporate security goons and high beer prices. The current Lawrence Street spot that has been Quixote's home for seven years (previously under the name "Owsley's Golden Road",) is now moving locations to the lower key Denver neighborhood of Capitol Hill. A two-night engagement with Sam Bush bids farewell to a favorite venue for many, with hopes that owner Jay Bianchi will take his baby and do good things with it. What a barn-burning performer to close the current incarnation of Quixote's with!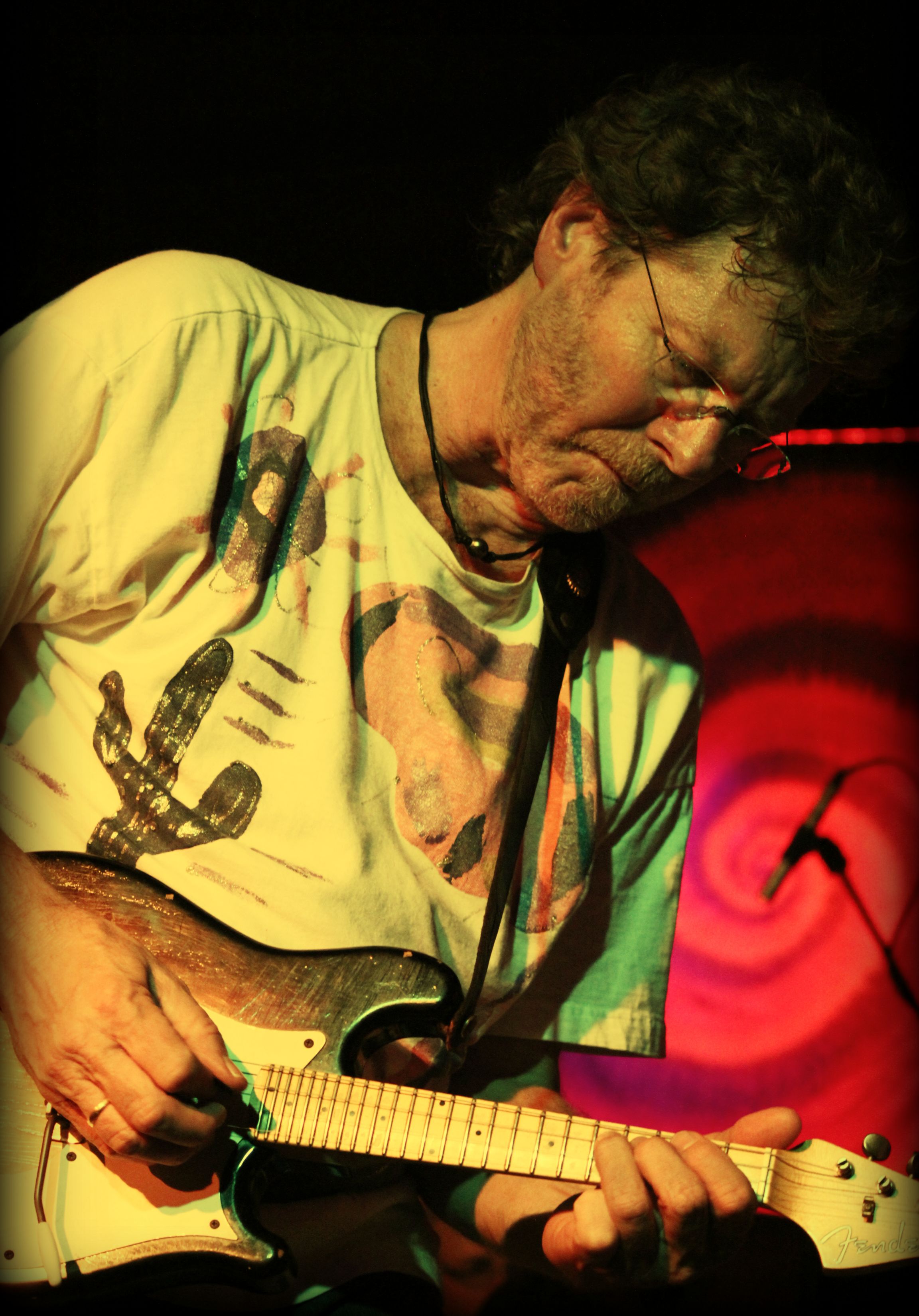 The venue was full but sold considerately enough for everybody to have plenty of dancing room. The walls ornamented with various jam and jazz poster-bills and photographs, along with endless Deadhead memorabilia is the ideal ambiance that I never expected to see Sam Bush returning to multiple times (his third or fourth appearance). He'd rather play Quixotes than anywhere in Denver. And we adore seeing him there. Highlights of the night include an opening "Love Song" with engaging harmonies from Mougan, Bush and Vestal. Sam's "Ridin' in that Bluegrass Train" off of 2006's Laps in Seven album is another fine performance, with impressive speed flatpicking and plenty of elaborate jamming. Sam has many musical friends along his four-decade musical journey and last Friday he invited guitarist Chris Daniels (front man of his own "Chris Daniels and the Kings", a longtime Colorado mainstay,) an old musical friend from the 1970s to come up and jam with the band. Chris is a talented local musician who dates back with many important acoustic and electric projects over the years. Seeing him with Sam was a first for me and it was apparent onstage that the two were old buddies. The two jammed together on the blues classic "One Way Out" and the old folk tune "South Carolina". Sam is a musical friend who is always worth keeping in contact with.
Perhaps the most exciting jamming of the evening came with "Laps In Seven", a gorgeous instrumental that strays away from anything ordinarily heard in bluegrass. Last Friday the tune was taken way out there to a psychedelically spacey segment that gave the jammy Quixote's crowd their money's worth. It's just like Sam to take the title track of 2006 album and turn it into an eclectic exploration, all the highs and lows of their instrumental possibilities. It was a pleasure to see Chris Daniels return for the "Up on Cripple Creek" encore, rearranged in a grassier mentality but still paying tribute to the Robbie Robertson/Levon Helm classic. Bush has been playing more and more "The Band" songs since the passing of Levon Helm earlier this year. Fans of both cherish his tribute to a fallen friend and contemporary. Leaving the show I felt that the band had really done its part sending off the Quixote's venue with a high-quality performance, a worthy ending to an era. Sam certainly has an affinity toward Colorado fans between his strong affiliation with Planet Bluegrass and his growing relationship with Quixotes. No doubt Sam will be back to play the newly relocated Quixotes that is moving across town this month. Best of luck to Jay with his new venue space and thanks a lot to Sam and the boys for sending us off with a smile on our faces. No doubt that next year will be a milestone for Sam, who will certainly be announced as a headliner for the 40th annual Telluride Bluegrass, and elsewise is sure to continue his touring and personal relationship with his Coloradoan friends.