Sarah Kervin | Passing Through | Review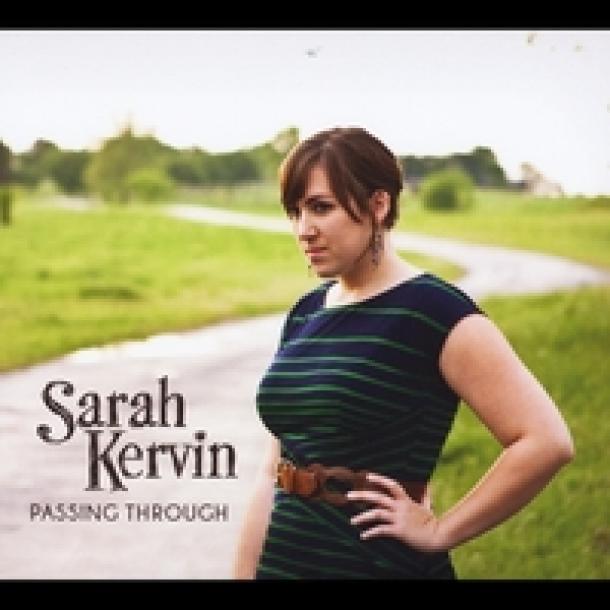 Passing Through is one unique release that certainly doesn't disappoint. This is one artist that brings to the table effective songwriting via a highly subjective musical delivery. This meshed with a one in a million Modern Jazz sound and effective visuals and vocals makes for a very effective combination. Sarah Kervin is just a breath away from Smooth Jazz or even Pop Jazz but he skillfully manages to never cross the line into either realm. She's really a Singer/Songwriter personality with a Broadway type persona very much like Bette Midler. This makes for a very unique sound that is mystifying end extremely diverse. All songs are wonderfully simple but masterful in their overall arrangements. Music reminded me of a cross between Diana Krall and Katie Lemua. This CD is quite entertaining overall with an enthusiastic vocal feel from Kervin. She's a musical triple threat in my mind.  She is a world class songwriter and has what I would describe as an amazing amount of savant-esqe creativity and an appealing voice. She has a young and likeable appeal (visually and vocally). Her lyrical content is pretty straight forward and offers a very compelling and soul searcher perspective and spirit. No doubt many will like Kervin and her uptown swagger. All songs on this 10 track catalogue do exactly what they are meant to do via well-crafted movements and top tiered musicianship. The overall production value is superb with a crystal clear sound quality. Top Tracks: Borrowin' Trouble, Passing Through, and Let Him Fly.
I wish Kervin took more vocal risks and raw emotion throughout her performances to be honest. She demonstrates an impressive soprano with extreme potential yet somehow plays it relatively safe throughout the musical landscape of each piece. Typically the real magic occurs when one steps outside this comfort zone. Perhaps a shot of whiskey in the studio would pour gasoline on some of her emotional fire.
Sarah Kervin has proven herself with this latest release. She is clearly an up and coming talent around New York and all band members backing her up are clearly capable musicians. I must admit "Passing Through" sucked me in like a powerful drug and refused to let go long after the CD was over. This usually indicates he is something special about the artist or band in question. Thus deserving praise, recognition and musical fame at the international level. Need I say more.