Scala & Kolacny Brothers 200 Headed Frontwoman Coming to SXSW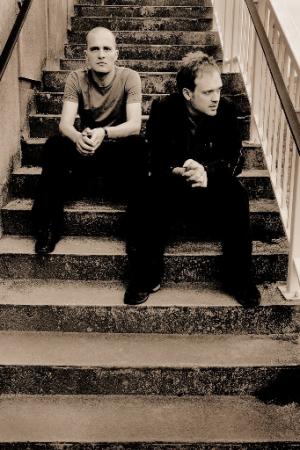 Scala & Kolacny Brothers are, technically, a choir with a rotating roster of more than 200 young Belgian women (with 20 or so usually performing at any one time), with one conductor (Stijn Kolacny) and one pianist/composer (Steven Kolacny). But it might be more appropriate to think of the singers as one frontwoman, capable of a wide range of expression that can sound "light as air, dark as despair, pure as a Disney fairytale and broken as one by Hans Christian Andersen" (NPR), as heard on their EP 'Dawn,' out now from ATCO.
Fans can hear and see for themselves at this years SXSW music festival, as Scala & Kolacny Brothers will be performing at the festival as part of the Paradigm/Marty Diamond show. As Steven Kolacny recently told Billboard, after being a prize-winning but strictly classical choir for four years, Scala went the rock route because "it was just boring to do what all the other choirs were doing... I wanted to use [the choir] as a sort of solo singer, but with multiple voices behind it."
Watch the Scala & Kolacny Brothers artfully crafted video for "Raintears" from 'Dawn'