Shakedown Street @ The Fox -- Europe '72 | 1/28/12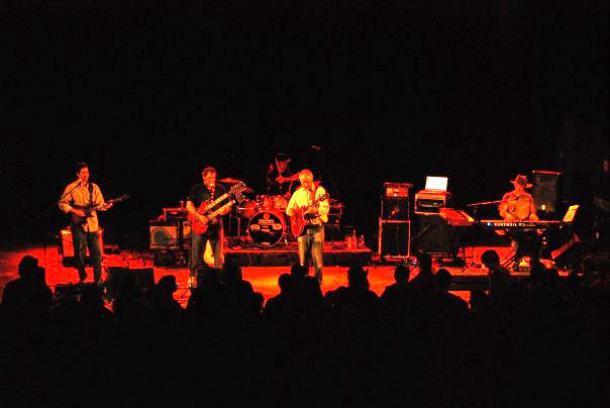 Z2 Entertainment is proud to present the Shakedown Street performing Europe '72 at the Boulder Theater on  Saturday, January 28th, 2012.  Tickets will go on sale to the public on Friday, December 23rd, 2011 at 10:00 am for $12.50 General Admission.
In the live music venues of the Rocky Mountain region, there are only a few bands that consistently draw large crowds. One of the more notorious is Shakedown Street. By virtue of their success, they have proven that Grateful Dead music is an American musical institution that is rallied by hundreds of thousands and hard to resist . By necessity and demand, there are literally dozens of Grateful Dead cover bands in this country. However, Shakedown Street has garnered a national reputation as being the mother of all Dead bands!! Shakedown Street has provided a musical and spiritual public service for "deadheads" for over 24 years. The Band has performed numerous times with former members of the Grateful Dead including; Vince Welnick (keyboards), Tom Constanten (Keyboards), Melvin Seals (B3 for JGB) and Bob Bralove (the Dead's longtime sound designer.) Shakedown Street has also played with and opened for many national acts including three shows with Hot Tuna, twice with the J.G.B. Band, twice with The David Nelson Band, Merl Saunders and the Rainforest Band, several shows with Spirit, Mitch Ryder and the Detroit Wheels, Jerry Jeff Walker, Big Brother and the Holding Company, Arlo Guthrie and The Fabulous Thunderbirds.
The bands current arangement includes Josh Rosen (Guitar, Vocals) from Ft Collins, Smokey Joe Weisiger (Keyboards/Organ, Vocals) from Arvada, Edwin Hurwitz (Bass) from Boulder and Scott Swartz (Guitar, Vocals). We can't forget to mention founding/lifetime members Ted Galloway and Rick Starkey, each have played in the band for 18 years plus!! The band is hotter than ever, and obviously having the time of their lives during performances reaching some of the most intense levels in 24 plus years of Shakedown Street. 
Including the best of the Dead, original compositions, and other great tunes, Shakedown Street has a vast repertoire (over 200 and expanding) featuring many styles of music (rock, country, bluegrass, jazz, swing) thus having the musical capability to provide something for everybody. To keep things interesting and to keep the fans from burning out, Shakedown Street never repeats a show, won't repeat any song in a five night run (except at gunpoint or for big tips), and never really plays the same song the same way twice. This compels the fans to make every show in a multi-night run--they want to see what the band is going to do next and how they are going to do it!!!