Siren Mountain Jam Celebrating Women in the Arts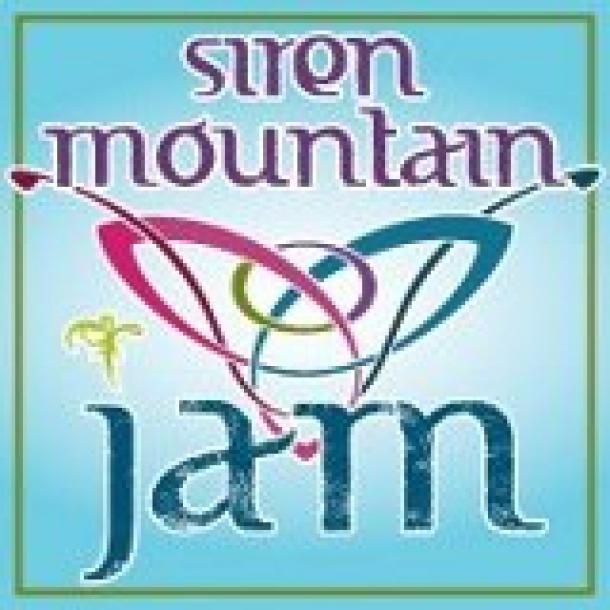 Siren Mountain Jam is proud to announce the daily performance schedule for its June 21-22, 2013 debut event at High Country Fairgrounds in Boone, NC. Featuring music and art by women, the Siren Mountain Jam invites everyone to enjoy two days of music, healing arts, workshops, visual arts and more in beautiful Western North Carolina. Performing at the festival on Friday, June 21st, is ten-time Grammy nominee and fearless bassist Meshell Ndegeocello, with genre-bending duo Rising Appalachia, Toshi Reagon, Melissa Reaves and more. On Saturday, June 22nd, multi-platinum selling recording artist and seven-time Grammy nominee Joan Osborne is joined by gritty singer-songwriter Michelle Malone, Melissa Reaves, The Swayback Sisters, and more. A full daily schedule can be found on the Siren Mountain Jam website at www.sirenmountainjam.com.
An array of healing and performing arts will also be prominently featured and offered at Siren Mountain Jam. From fire spinning, belly dancing, Zumba, and hula hooping to massage, herbal teachings, and yoga, attendees are invited to experience and enjoy a diverse mix of alternative teachings and activities.
Produced by women, and featuring women musicians, artisans, healing artists, non-profit organizations and chefs, Siren Mountain Jam is a celebration of women's contributions to the arts. All are welcome and invited to enjoy a weekend of arts, nature, relaxation and fun in an Appalachian mountain setting.
Siren Mountain Jam is a family friendly festival with a limited number of tent and RV camping spaces available. Advance general admission 2-day passes are currently available for $75 (but will increase to $85 on June 1st and $100 on June 21st). Advance single day tickets are also available for $40 for Friday and $50 for Saturday (prices will increase to $50 and $60 respectively at the gate). Children 12 and under are free when accompanied by a paid adult. Limit 2 kids per adult. On-site weekend tent camping is available for $25 per person. Tickets for the festival and camping are currently on sale and can be purchased by visiting: sirenmountainjam.com/buy-tickets
WHAT:  SIREN MOUNTAIN JAM 2013
WHEN:  FRIDAY, JUNE 21ST, - SATURDAY, JUNE 22ND
WHERE:  HIGH COUNTRY FAIRGROUNDS, BOONE, NC
TICKETS: Advance 2-Day $75 (on-sale now) / Regular 2-Day $85 (on-sale June 1 - June 20) / Gate $100 (on-sale June 21) / Advance 1-Day Friday $40 / Regular 1-Day Friday $50 (on sale June 1 - June 21) / Advance 1-Day Saturday $50 / Regular 1-Day Saturday (on sale June 1 - June 22)
PURCHASE TICKETS: https://sirenmountainjam.webconnex.com/sirenmountainjam
FESTIVAL WEBSITE:  http://sirenmountainjam.com