The Soft Pack Announce US Tour Dates
Submitted by mike on Mon, 01/25/2010 - 22:20
The Soft Pack is excited to announce a string of US dates to celebrate the release of their self-titled debut album, out February 2nd on Kemado Records. The mini-tour will see the band take the stage with Phoenix, throw an album release party in their hometown San Diego, play select record stores and travel to the East Coast for dates in New York City and Philadelphia. On Friday, February 12th, the band will make their US network television debut with a performance on the Late Show with David Letterman.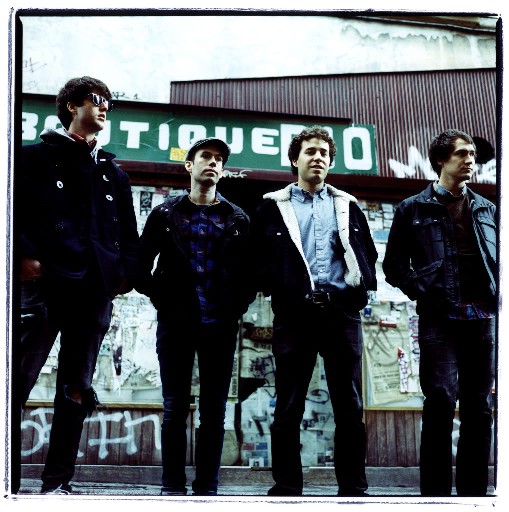 Most notably, the band is teaming up with FYF Fest and their infamous vegetable oil-fueled bus for a run 10-shows in Los Angeles on January 30
th
. The marathon tour will start at 10:30 am and wrap at approximately 1am, with stops including friend's backyards, record stores, and the beaches of Los Angeles. Fans are invited to meet The Soft Pack at their first location and follow the bus to all ten stops or meet up with the caravan throughout the day.
While The Soft Pack's debut record isn't out until February 2nd, they already have critics raving and have been lauded as "ones to watch" in 2010 by the Los Angeles Times, SPIN, Paste, Q, NME and Mojo.
Tour Dates
1/23  Seattle, WA @ Sonic Boom (In-store, 1pm)
1/23  Seattle, WA @ Showbox (w. Phoenix)
1/24  Portland, OR @ Music Millennium (In-store, 2pm)
1/24  Portland, OR @ Crystal Ballroom (w. Phoenix)
1/26  San Francisco, CA @ The Fillmore (w. Phoenix)
1/27  Berekely, CA @ Amoebia Berkely (In-Store, 6pm)
1/28  San Francisco, CA @ Rickshaw Stop
1/30   Los Angeles, CA @ 10 Locations across the city
2/2  San Diego, CA @ The Tower * RECORD RELEASE PARTY!
2/4  Philadelphia, PA @ Reward * FREE SHOW / ALL AGES
2/5  New York, NY @ Cake Shop * FREE SHOW! / ALL AGES