Soulive w Shady Horns + Benevento/Russo Duo @ Studio at Colton
Submitted by mike on Tue, 04/07/2009 - 06:26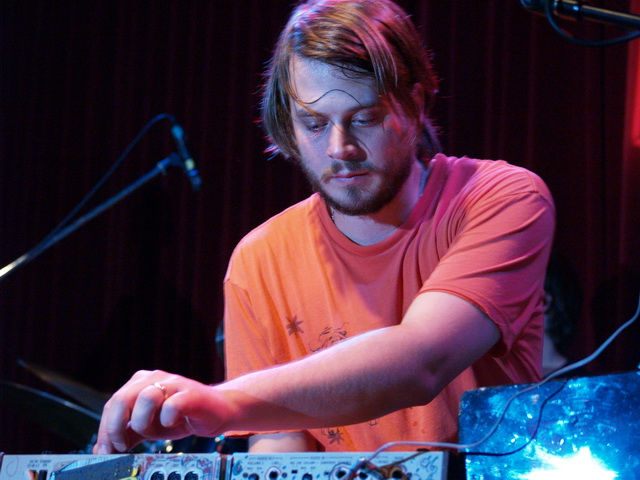 Since forming Soulive in 1999, guitarist Eric Krasno, organist Neal Evans and drummer Alan Evans have developed a reputation as one of the most sought after instrumental soul-funk trios around, a hard-touring live act that's thrown down everywhere from small rock clubs to opening arena shows for the Rolling Stones. The musical relationships that Soulive has developed, from Chaka Khan, to Dave Matthews, Talib Kweli John Scofield, Derek Trucks, Susan Tedeschi, Robert Randolph, Joshua Redman, and so many others, speak volumes about how versatile these talented musicians are. Jazz, hip-hop, rock, soul, funk, R & B, Blues - musically, there is not much Soulive hasn't done. Joining the funk powerhouse for a very special performance will be the raging horn section of Lettuce, The Shady Horns, and emerging soul vocalist Nigel Hall.
Following the funky beats of Soulive will be a performance by the essentials of the jam band scene, the Benevento/Russo Duo. The Benevento/Russo Duo formed in 2002 when Joe Russo was offered a Thursday night residency at New York City's Knitting Factory. He enlisted childhood chum Marco Benevento and the two performed as an organ and drum combo for $50 each. With hardly any written material at first, the Duo made a virtue out of necessity by converting loose sketches into 20-minute improvisations. From the very beginning, the group proved that they could also handle instrumental revisions of Led Zeppelin or Radiohead songs with equal skill and audacity. Far from its initiation, when the Benevento/Russo Duo was conceptualized for economy, these days the band remains a twosome of pure artistic desire.The Benevento/Russo Duo was the winner of New Groove of the Year in 2005, at the 5th Annual Jammys. They are an indie-rock band that jams. They are a jazz-combo that rocks.
Don't miss a night of exceptional musical performances at The Studio at Colton Theater!
And remember, this year the Backbeat Jazzfest Series will be offering music lovers and the musicians they love smoke-free environments at all shows.
Advance tickets are $25 and can be purchased at www.backbeatpresents.com or www.ticketweb.com.
Additional details and information about the events can be found at www.backbeatfoundation.org or by visiting the Foundation's Myspace and Facebook. Additional information and updates about the series can be found at the Backbeat Jazzfest Series 2009 group page.
For information about Soulive please visit www.royalfamilyrecordings.com
or www.myspace.com/soulive. Additional information about the Benevento/Russo duo can be found at www.beneventorussoduo.com. For information on Nigel Hall please visit www.nigelhallmusic.com.
The Louisiana Campaign for Tobacco-Free Living (TFL) and the Louisiana Department of Health and Hospitals Tobacco Control Program (LTCP) coordinate their efforts in tobacco prevention and control by providing statewide coordination of existing tobacco control initiatives, funding innovative community programs for tobacco control, and improve the overall health and quality of life in Louisiana. For more information visit, www.tobaccofreeliving.org.