First breaking into music in a big way fronting the early 80s band Wall of Voodoo with there international IRS Records hit single "Mexican Radio", Stan Ridgway went onto have a long, creative, prolific solo career starting with a soundtrack collaboration. He and former Police drummer Stewart Copeland joined forces on Francis Ford Coppola's coming-of-age teen film "Rumble Fish" and released "Don't Box Me In" as a single. Since those early days, he has recorded over twenty-six solo, soundtrack, and collaborative projects.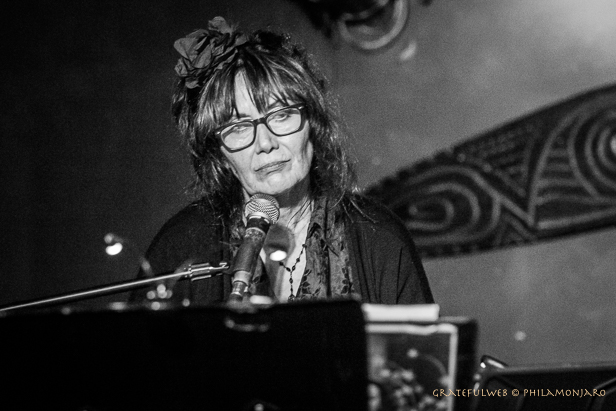 Along with his wife and longtime music collaborator Pietra Wexstun on keyboards, Joe Berardi on drums and Carol Rodriguez on guitar, Ridgway led the show through his hits spanning his career. Switching off between guitar and harmonica, he sang favorites including "Goin' Southbound", "Last Honest Man", "The Big Heat", "Don't Box Me In", "Drive, She Said", "Camouflage", "Ring of Fire", "Mexican Radio" and "Call of the West".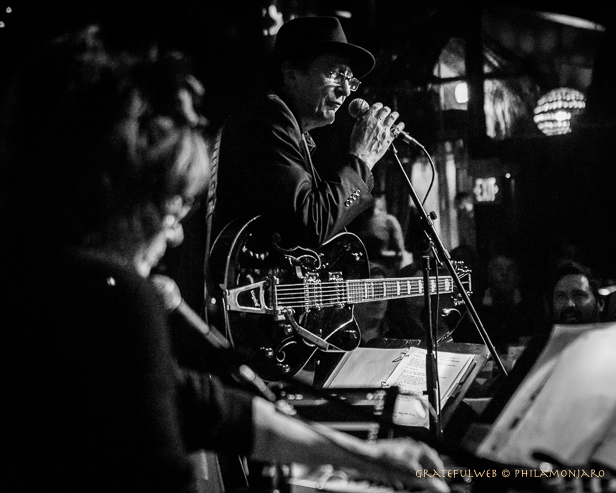 Sharp-witted, Ridgway was quick to embrace the tiki decor of Huntington Beach's Don The Beachcombers club. While sipping a big tropical drink served in a pineapple complements of a fan, he embraced the island theme, poking fun at his lounge act performance. Ever entertaining, Ridgway spontaneously broke out into a song about aging as comic relief for what everyone in this older audience could relate to. So unique and captivating is his wise-guy, film noir, 40's style radio voice that is all personality and fits hit rye, tongue and check stage presence. Stan Ridgway is one of a kind and spellbinding.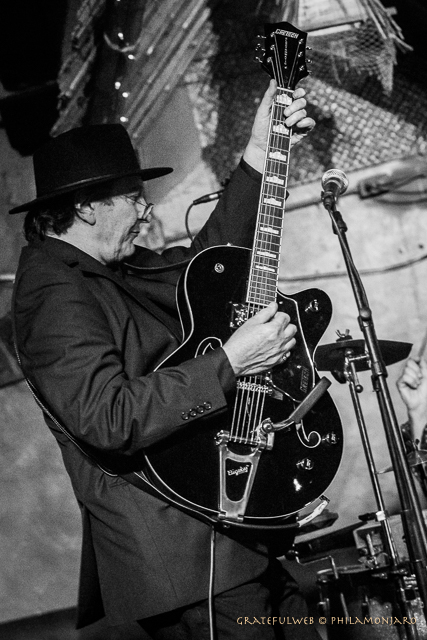 Once discribed by New Music Express as "equal parts Raymond Chandler and John Huston, Johnny Cash and Rod Serling". This helps explain much about Ridgway.
Set List:
Trouble
Goin' Southbound
Gone the Distance
Priestess Of The Promise Land (Pietra Wexstun)
Big Dumb TownLuther Played Guitar
The Big Heat
Peg and Pete and Me
Don't Box Me In
Mission Bell
Camouflage
The Last Honest Man
Mexican Radio
The Call Of The West
If I Can Help Somebody (Billy Eckstine)
Ring of Fire (Johnny Cash)
A Mission In Life