Stephen Stills | Ogden Theater | 11/13/2011 | Review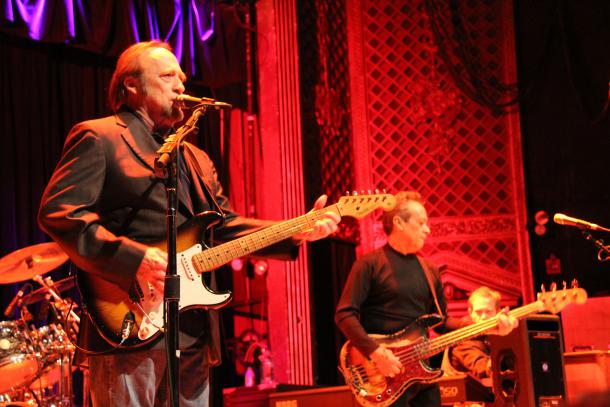 With a guy like Stephen Stills, an icon of 60s folk rock and roll, you can't help but wonder how the passing of time might figure in to a live performance. Decades after his heyday, Stills still came in with his A-game at the Ogden Theater in Denver on Sunday. Perhaps he couldn't hit all of the highs on all of the harmonies that have long and deeply been burned into music history, but he nonetheless repeatedly surprised the audience, and even himself with his stellar delivery.
Drawing pretty equally from his solo catalog, CSN favorites and a slew of cover songs, Stills brought down the house. The crowd was generally respectful and attentive as he told insightful, often humorous stories between songs such as his intro to "Johnny's Garden" where he recalled moving into Peter Weller's old home in Surrey, England and indulging in "herbs" of the house gardener, John.
Two sets of about 50 minutes a piece showcased "Suite: Judy Blue Eyes," "Woodstock," "Southern Cross," "Make Love to You," "Wounded World," "Woodstock" and "Love the One You're With." Opener Pegi Young (Neil's wife) joined Stills on stage for back up vocals for a "Long May You Run" from The Stills-Young Band's 1976 release. Covers included Dylan's "Girl From North Country," "Rocky Mountain Way" by Joe Walsh's album Barnstorm and a Booker T. Jones song.
A fitting encore of "For What it's Worth" (Buffalo Springfield) saluted the cause in the wake of unnecessary police violence in response to current occupations and protests. Stills' song-craft and performance continues to prove itself as timeless, heartfelt and pertinent as ever despite the perpetual passing of time.