Steve Kimock Summer Tour News + Free EP
Submitted by kimock.com on Thu, 06/28/2012 - 16:28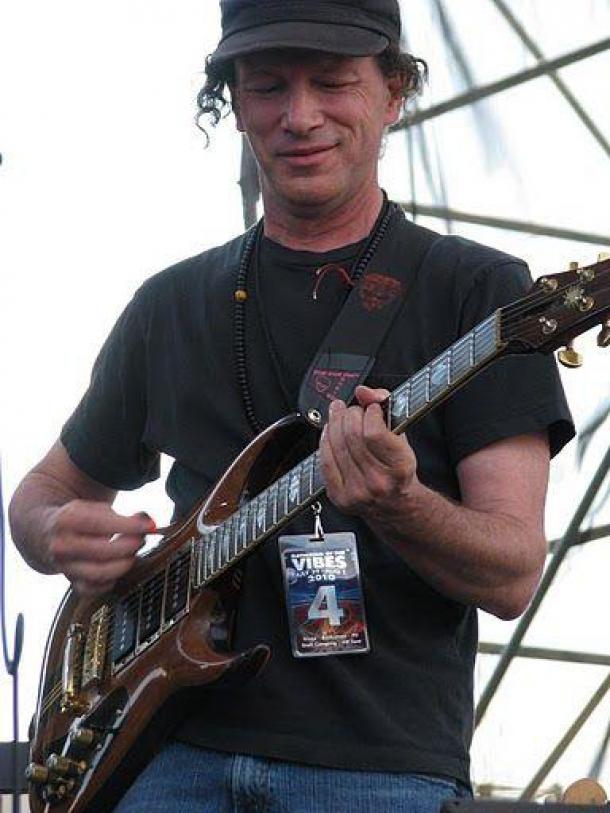 Steve Kimock released a free live EP featuring songs culled from his first run with the new band this spring.
A sonic snapshot of serious grooves, stirring improvisations, heavy funk and tight-as-a-drum rock and roll, the EP includes several Kimock originals, including the classic "One For Brother Mike" (5/18/12 - Cleveland, OH), "Thing One" (5/22/12 - Nashville, TN), and a new tune, "Hey Man" (5/31/12 - Raleigh, NC); as well as choice covers including the mashup of The Beatles' "Come Together" into "The Thrill is Gone"(6/2/12 - Baltimore, MD), and Worrell singing Funkadelic's "Super Stupid" (5/25/12 - Tampa, FL). The free live EP is available for download HERE.
Kimock and the band anticipate a fantastic summer run in a few weeks... Starting with dates in the Bay Area which include a Saturday night (7/21) at the Fillmore also featuring special guests and the Jugtown Pirates, the band then heads to Japan to play the Fuji Rock Festival.
Upon return, more fun summer shows slated for the east coast including a show w/ 7 Walkers at Beekman Beer Garden in NYC (8/1), one on the beach in MA (8/2), a headlining slot at Flood City Music Fest in Johnstown, PA and capping it off at World Cafe Live in Phila. The band will head back out West at the end of August for some festival plays and more so stay tuned.
Summer Tour Dates:
7/18 Harlow's - Sacramento, CA
7/19 El Rey Theatre - Chico, CA
7/20 Crystal Bay - Tahoe, CA
7/21 Fillmore - SF, CA
7/22 Moe's Alley - Santa Cruz, CA
7/25 Saint Rocke - Hermosa Beach
7/28 Fuji Rock Fest - Japan
8/1 Beekman Beer Garden -NYC** (w/ 7 Walkers)
8/2 Beachcomber - Wellport, MA**
8/3 Infinity Hall - Norfolk, CT**
8/4 Flood City Music Festival - Johnstown, PA**
8/5 World Cafe Live - Philadelphia, PA**
8/24 Lazy Summer Daze - Pinecrest, CA
8/31 Stir Fry Festival - Wind Gap, PA
*stay tuned for more dates to be added!
**John Morgan Kimock will play drums on these dates